This post may contain affiliate links. Read my disclosure policy here.
Pear Tree Greetings is sharing with us today about some of their most popular Valentine's Day Cards. Be sure and enter the giveaway at the bottom!
We love Valentine's Day, and we think it shows! These Valentine's Day photo cards and Valentine gift tags represent the best of our Valentine's Day collection for 2012—hugs and kisses for all.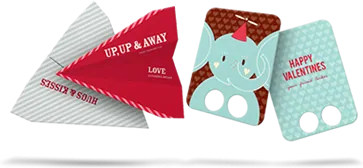 It's not just a Valentine, it's a puppet; it's a plane; it's a lollipop holder! Our designers were channeling their inner child when they came up with these interactive kids Valentine's day cards that kids are going to love to give to their friends.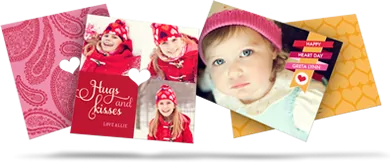 It doesn't cost you one extra penny to choose a Valentine's Day card with a darling design printed on the back, but it does double the fun. Take a peek at the flip side of these Valentines with designs on back.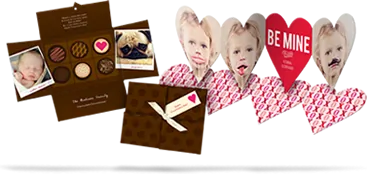 When you see a little Golden Pear™ next to one of our cards, you'll know you found something special. Unique shapes, fabulous folds, ribbons and cut-outs make our Golden Pear™ Valentines one-of-a-kind—and that's before you put your adorable photos on it.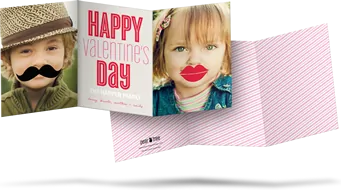 When you have a lot of photos to share, consider our Valentine's Day photo cards that unfold like a story. It's like giving friends and family a little photo album they'll love to keep.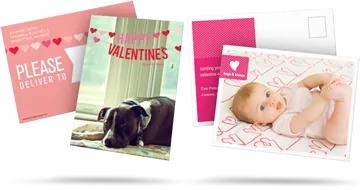 Brighten a mail carrier's day. Just think how much fun it would be to find one of these Valentine's Day postcards in your mailbox. Postage is more affordable, too!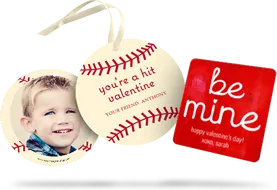 February 14th dilemma: moms love cards, kids love treats. An affordable alternative to doing both is creating Valentine's Day personalized stickers or gift tags that you can put on classroom treats—with your child's name already on them. Sweet!
Enter to win
2 readers will be chosen randomly for one of two $50 vouchers at Pear Tree Greetings. To enter the giveaway, just leave a comment with your favorite Valentine's Day card we have on site.
This giveaway will end February 7th and the winners will be announced in our weekly Around the Blogosphere post.