This post may contain affiliate links. Read my disclosure policy here.
Grace Pamer, the love letters lady behind Romantic Frugal Mom, is joining us today to talk about family meal time.
It may come as no surprise that families that routinely eat dinner together have better bonding and communication skills as a family than those who rarely sit down and eat together. But, did you know that it also plays a positive role in issues as diverse as drug abuse, academic success and family finances?
Family Meals Matter
According to surveys done by the National Center on Addiction and Substance Abuse at Columbia University, the number of families eating at least five meals together has increased from less than half to almost 60 percent in the past fourteen years. Even though there has been no reduction in the number of families with both parents working, or families headed by a single working parent, this is a significant increase and represents an accompanying increase in the benefits of shared meals.
One of the most obvious benefits of family meals is better nutrition. Researchers have shown that children in families that eat the main meal together are much more likely than their peers to eat a wider variety of fruits and vegetables with greater frequency. At the same time these families are consuming more fresh foods, they are also eating less fried foods, foods containing health damaging trans fats and drinking less pop.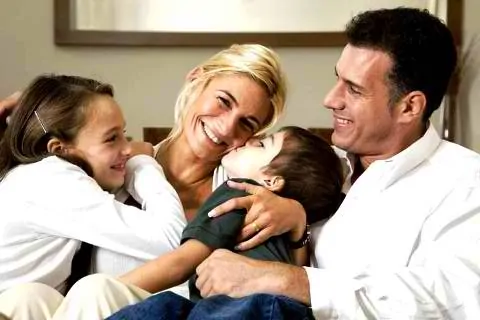 These kids are also more likely to try new and different foods, rather than sticking to fast food favorites like pizza and hamburgers. The overall level of increased nutrition leads to a decrease in obesity in children who eat dinners at home with their parents. Childhood obesity is a run-away problem in the U.S., with alarming increases in even infant obesity rates.
Family Meals Equal Better Grades
Family dinners with their better nutrition may also play a role in the higher grades that students in families that spend mealtime together tend to get. A steady diet of junk food and fast food interferes with optimal mental functioning for both children and adults.
Other factors, of course, also contribute to the increased academic success. Parental support for students is easier when there is designated time spent together as a family. This same system of mutual support, increased communication and balanced nutrition also plays a significant role in reducing drug abuse in teens. In addition to being less likely to try pot or prescription drugs, teens who eat family meals are also at a lower risk for alcohol and cigarette use. Isn't it simply amazing what gathering around the dinner table can accomplish?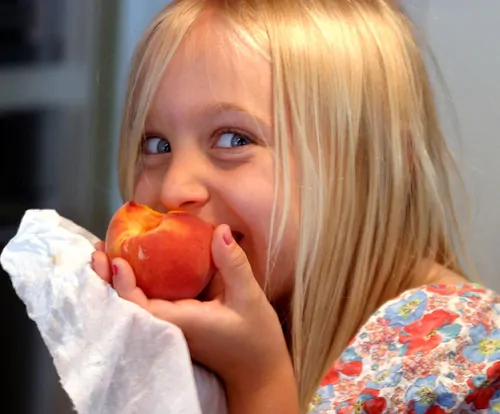 Kids and parents are super busy compared to families just one generation ago. Rather than having both parents working outside the home, mom was usually at home preparing a large home cooked meal. Kids came home with less homework to do, fewer sports practices to attend or jobs to fill their after school hours. Today, everyone has a multitude of commitments that work together to prevent family meals. So, what are some simple strategies to increase the number of at-home, sit-down meals?
It's up to you
Try scheduling a minimum of two or three meals each week. Once the family gets the hang of this, most enjoy it enough to increase the number of dinners together. Use your crockpot. Wouldn't it be wonderful to be greeted at the door by the enticing aroma of a pot roast or homemade chicken soup? If you have a big freezer, spend a few weekends cooking and stocking the freezer with casseroles, soups and other nutritious meals.
A couple of simple rules make family meals more pleasurable and effective. Turn off all electronics, with the exception of maybe a little calm music. No cell phones and definitely no TV allowed. Also, make the dinner table a conflict-free zone. Eating together should be a relaxing time for pleasant conversation, problem solving and simply enjoying each other's company!
Parents need to know more alcohol and drug abuse information so they can educate their children about the dangers of substance abuse.
About the author: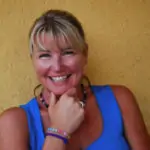 Grace Pamer is a mother of 3 and widely known as the love letters lady. She runs a popular section called love letters for her on her blog www.romanticfrugalmom.com, a guide to help couples compose love letters for their nearest and dearest.
Photo credits: family photo by o5com, peach-eating girl by Bruce Tuten, and watermelon-eating boy by RWKvisual on flickr.