This post may contain affiliate links. Read my disclosure policy here.
Football fans across the country are already gearing up for this year's Super Bowl game on Sunday, February 5. No doubt many will be having friends and family over for festivities, fun, and of course – food.
Brylane Home has a number of options for bringing delicious Super Bowl snacks, drinks, and meals to life.

For those who want to grill, but either don't want to miss the action inside or can't get outside because of the weather, Brylane Home carries a 1500 watt, indoor Smokeless Grill.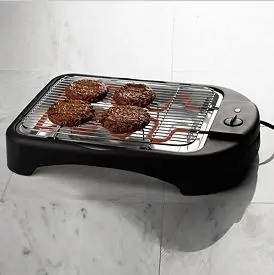 Efficiency is the name of the game when feeding a crowd, and with the Brylane Homes Triple Basket Deep Fryer, you can make different tasty finger foods at once.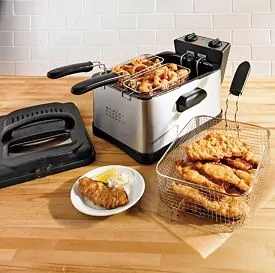 Super Bowl parties can last for hours on game day, so it's important to keep food warm for guests to enjoy. The Non-Stick Triple Buffet Warmer from Brylane Home has three 2.5qt stainless steel pans that can be set to low, medium, or high temperatures for keeping food at peak flavor.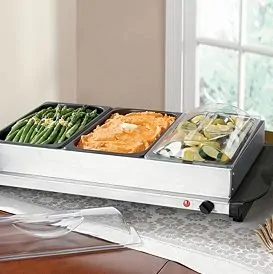 And of course, you can't forget the drinks! Brylane Home has the Ninja Master Prep for creating fabulous iced drinks (and appetizers) and the portable, powerful Ice Maker for quickly producing fresh ice.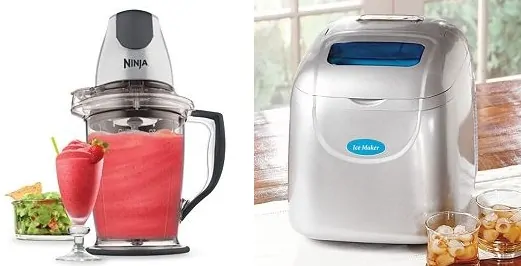 Friends and family won't just be cheering for the game when you let Brylane Home help you prepare delicious food and drinks and throw an amazing Super Bowl party this year.
This post is part of a promotional campaign with Brylane Home. All opinions are our own.
Stacey Nerdin is a busy work-at-home mom of 5 currently living in the Houston metro area. She's been blogging since 2005 and writes about anything and everything at her blog Tree, Root, and Twig. Stacey believes that in life and online, everything is connected."