This post may contain affiliate links. Read my disclosure policy here.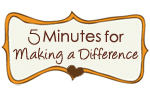 Welcome to our new outreach here at 5 Minutes for Mom, 5 Minutes for Making a Difference, where we plan on sharing various organizations and outreach programs with you, in hopes that together we can do a little something to make a big difference.
When I was on my trip to the Dominican Republic with the Compassion Bloggers, the thing that struck me most was how much can be done with so little. A month's rent in most of the homes we visited was around $25 a month. Twenty-five dollars! Most of us spend more than that on cokes or coffee each month.
When I heard about the giving opportunities at Hands of Hope, I knew I wanted to help spread the word. For $15 or $30, you can help a family change their life by giving them chickens or a goat to help feed them and help them become self-sufficient. $50 helps fund a well to provide clean water for a village, eliminating the health problems associated with unsafe water.
These are some sample images from the cards that you purchase that you can give out followed by the text inside: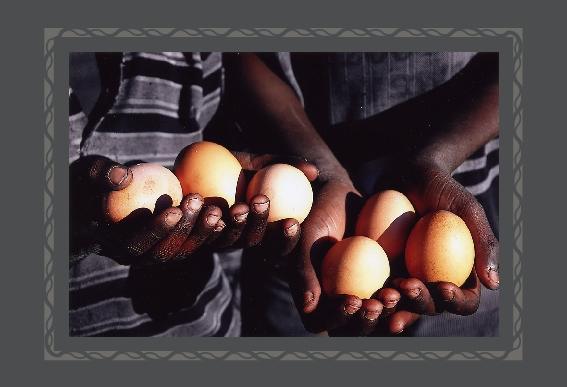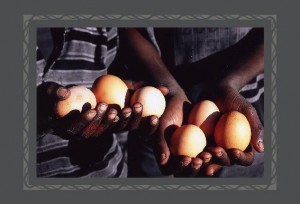 A gift of twelve chicks has been purchased and given to an impoverished family in Africa in your honor by ___________________________ As the flock multiplies, a struggling family will be given the hope to survive. Your gift will help those in need for generations to come.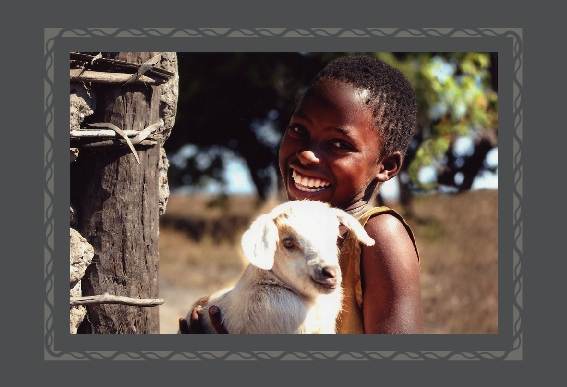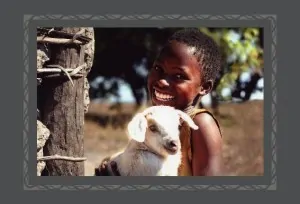 A gift of a goat has been purchased and given to an impoverished family in Africa in your honor by __________________________ Offspring from your goat will be passed along to other needy families in villages where people are struggling to survive. This gift will bring hope and survival to many a continent away.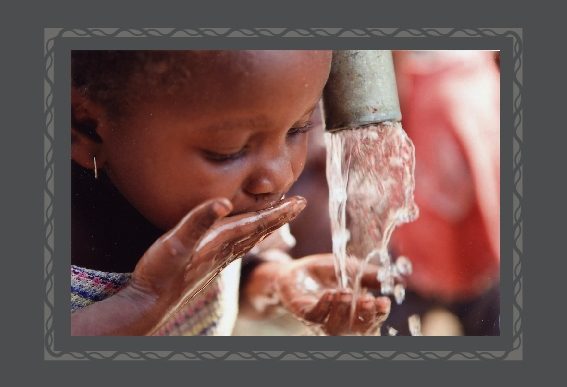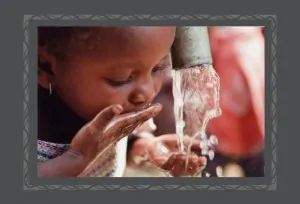 A donation has been given towards funding a well in the Western Province of Zambia in your honor by _______________________________. Statistics show that nearly half of all people in developing countries suffer from health related problems caused by unsafe water. In addition, African women and children spend several hours every day collecting water which is often miles away and may or may not be contaminated. This well will provide clean and safe drinking water and will go a long way to ease a heavy burden for hundreds of village people who struggle daily with basic physical needs.
I am convinced that reaching families like this — one at a time — is effective in our quest to end poverty or to reduce the effects of poverty. I have to admit that when I've seen opportunities such as this, I have thought "Who would want this? Wouldn't they rather have a real gift?" I know — I was awful.

But having seen myself what poverty looks like and how hope helps end the cycle, I am looking forward to finding ways to help others with my gift-giving dollars. Several people came to mind who I plan to give these gift cards in lieu of a "real gift."
I think that my children's Sunday School teachers and school teachers and some of my family members would be thrilled with a gift that has and will continue to help others. Don't you think that someone in your life might appreciate this more than some bubble bath or a Christmas ornament or a dust-gathering figurine?
I recently reviewed a great picture book on 5 Minutes for Books called Give a Goat, which tells about how a fifth-grade class came together to raise money to buy a goat. Add the book to a great card here as a great gift to remind the recipient of how they are helping.
For information on how to order, please visit their site.