This post may contain affiliate links. Read my disclosure policy here.
Santa is a big deal around here, as he is in a whole lot of households right about now. I'm hoping that he stays that way for a long time. With children in first and second grades this year, the questions are getting more frequent and more pointed. The flashing red light we happen to be able to see through the trees is no longer suddenly Rudolph's nose on Christmas Eve hurrying us to bed. This year, I have a secret weapon: ICaughtSanta.com.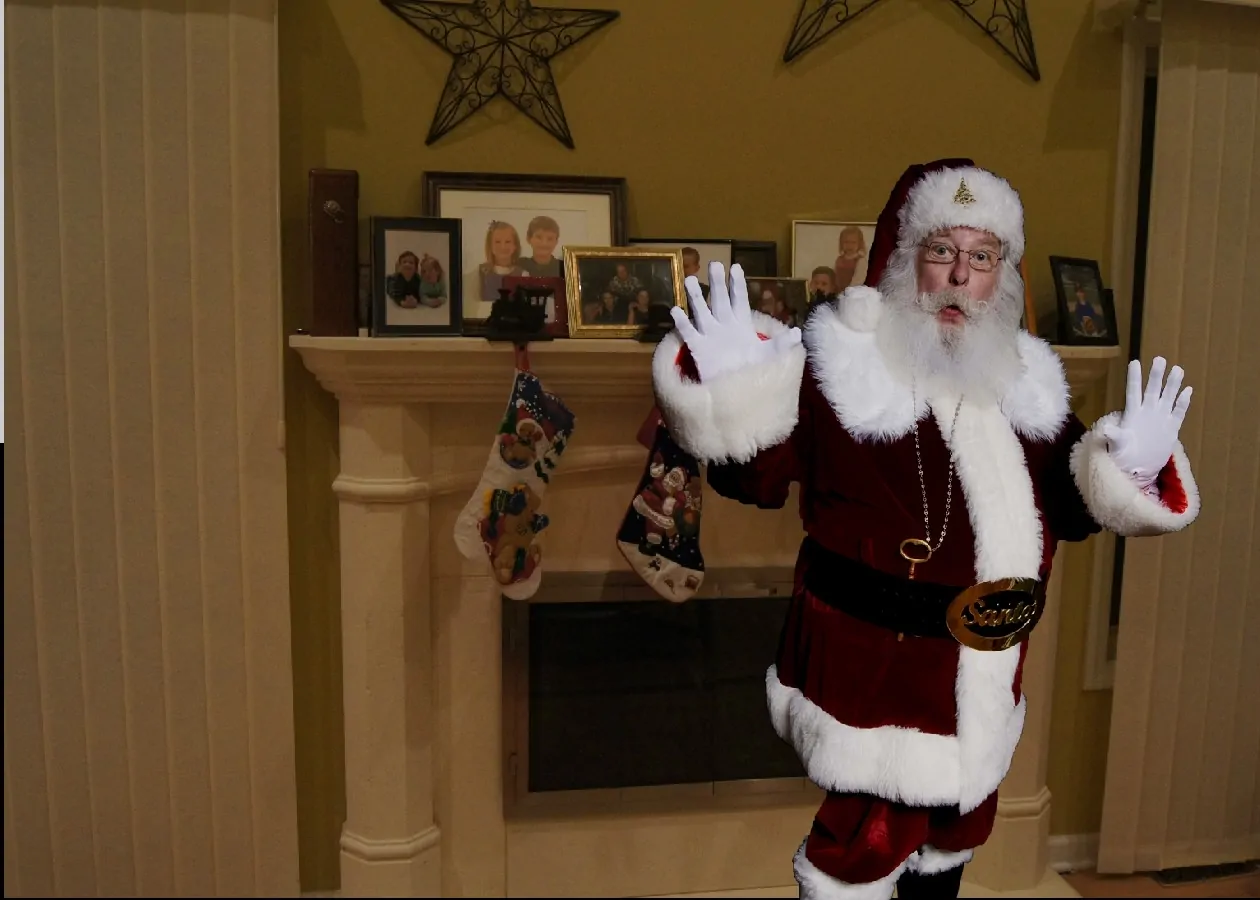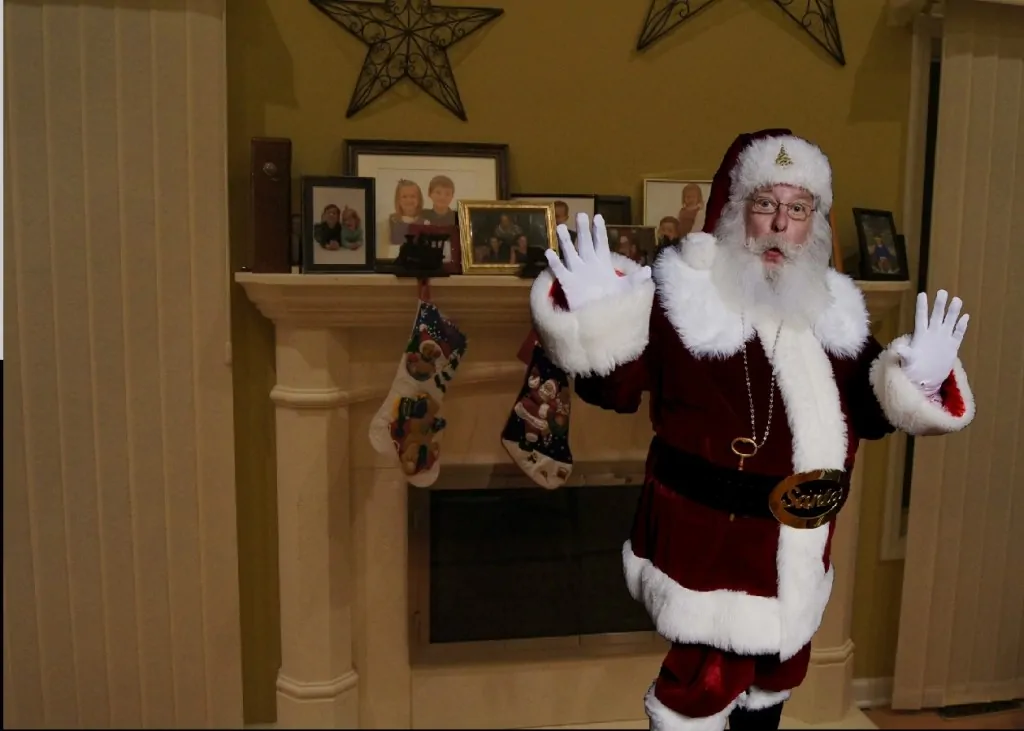 I was provided an opportunity to try out the website where I can place Santa into photos of my home. The website is brilliant! Santa has twenty different poses, from eating a cookie to pretending to not want his photo captured to whisking himself up the chimney and more. The site is easy to use, which is key in this hectic holiday season. Once you click to get started, you simply upload a photo of your choice and start manipulating Santa and the photo.
You can zoom your photo in and out so that it best captures the view you want to show. You can choose (and change) which Santa photo you want, as well as making him larger or smaller to appropriately fit the scale of your photo. In addition to being able to flip him left or right, you can also rotate him around and change the color saturation of Santa to match the photo you've uploaded. Once you've completed the manipulations, the photo looks surprisingly natural. I can't wait to show the wee ones on Christmas morning!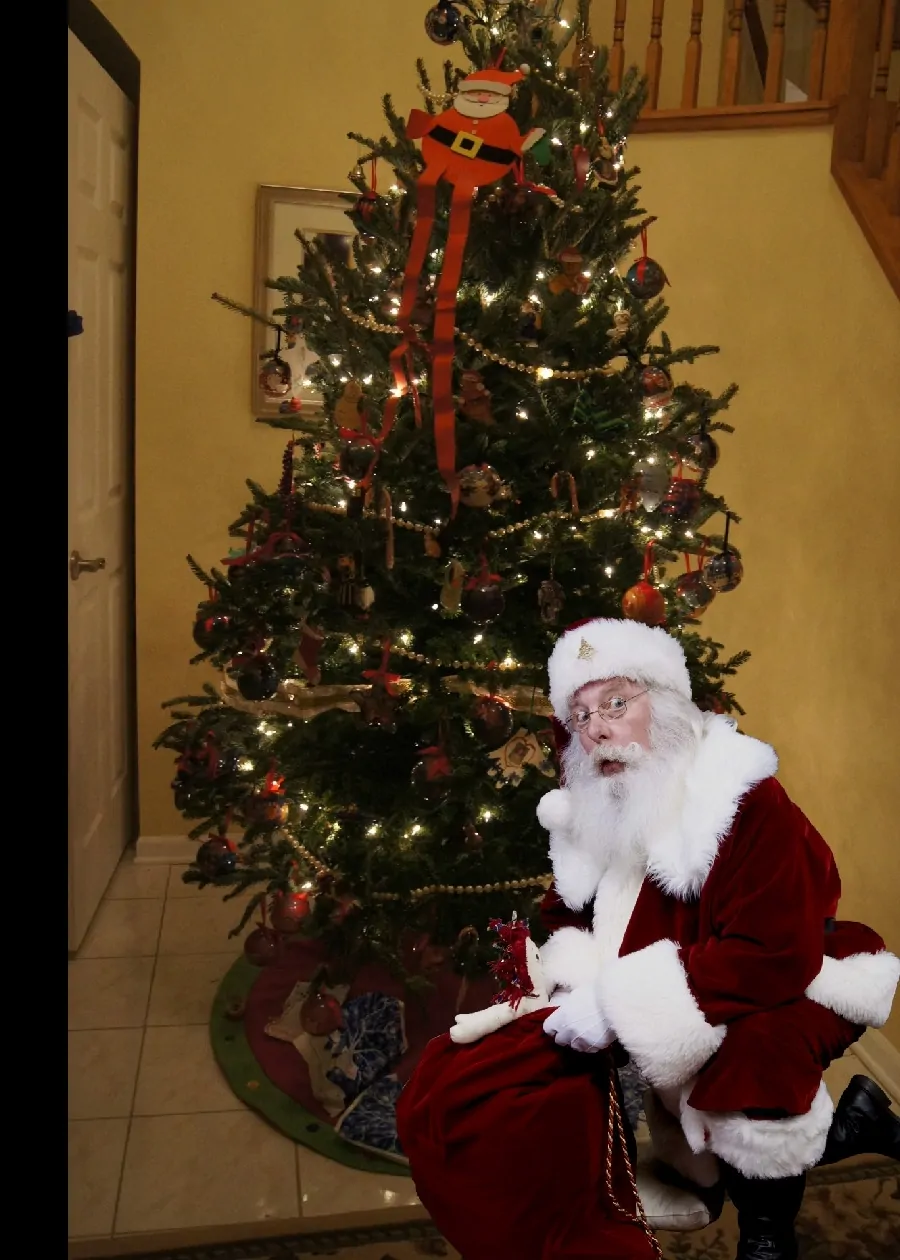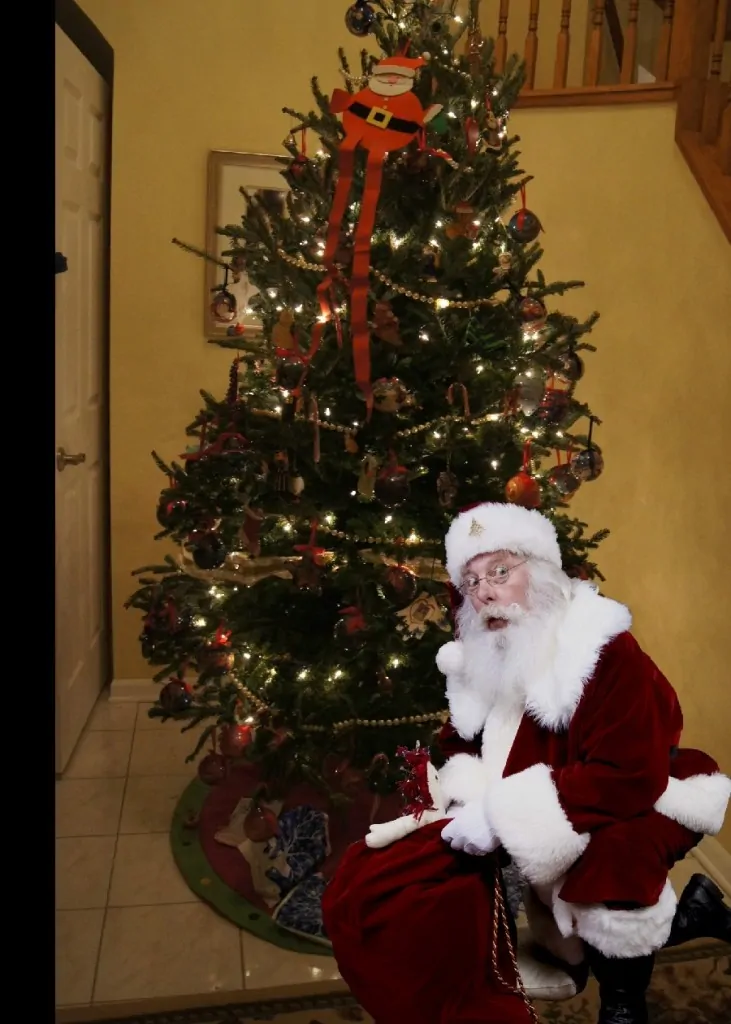 Once you've finalized your picture, purchasing it is easy. The first photo costs $9.99, which is not a bad price considering how much I pay for photos with Santa for the wee ones each year, plus this photo has a uniqueness  that you don't get with photos of Santa from the mall. Plus, you can also purchase three additional poses for $10 more. I love the fact that you can use those additional poses now or save them for later (they have other seasonal characters like the Tooth Fairy and Easter Bunny). I'm just imagining the smiles of delight.
The photo doesn't just remain online. You can download it in a variety of sizes so that you can print it on your own or email it to friends and family. You can also send it to print directly at Walgreens and pick up your special treat of a photo. There's more fun, too, as you have access to five videos on Elf-Cam.com where you can watch Santa "live" in your photo.
The site has been created separate from the ICaughtSanta.com site, meaning that any children watching can't find their way back to the original site. The videos remain accessible to you so that you can watch them at your leisure. I know how I'm making smiles for my wee ones this Christmas. How about you?
Enter to Win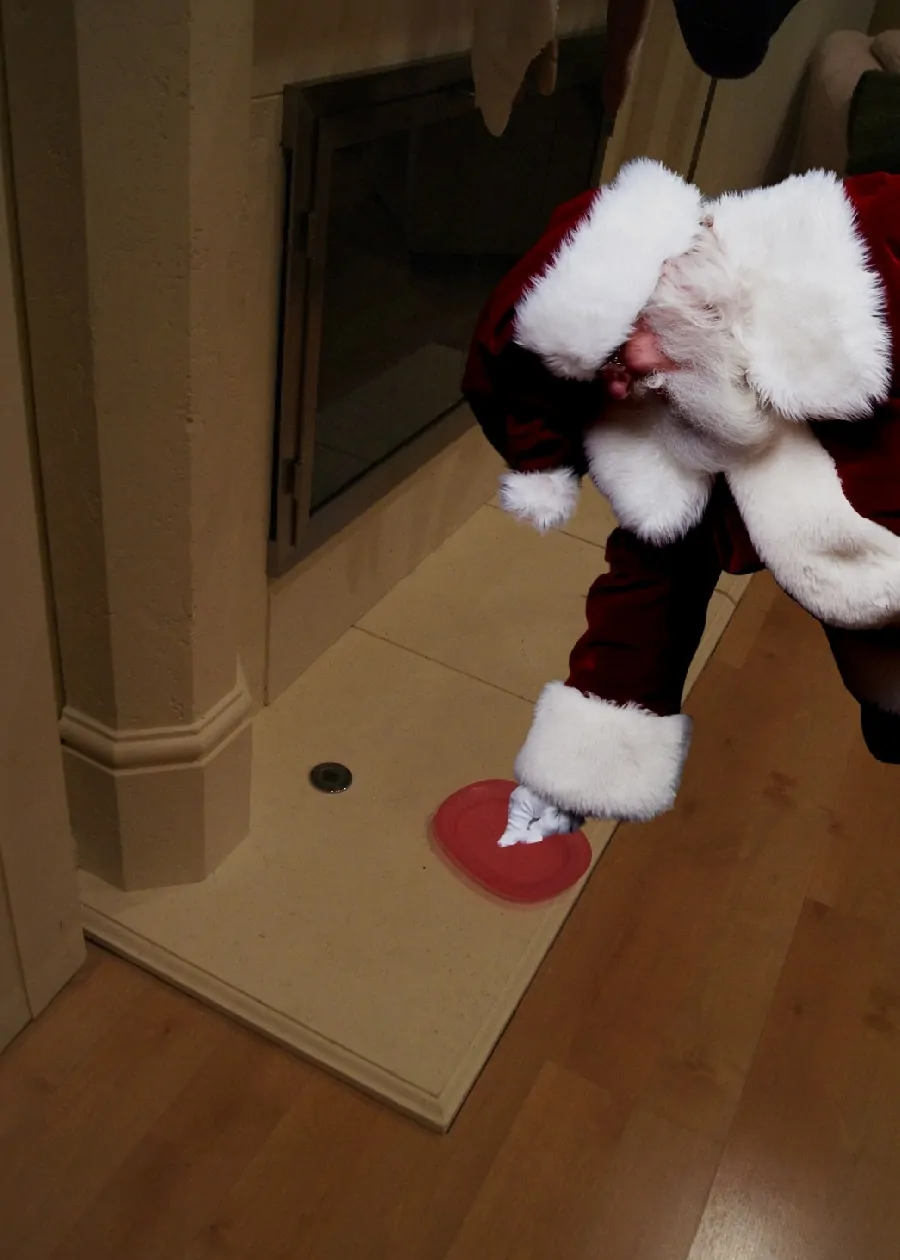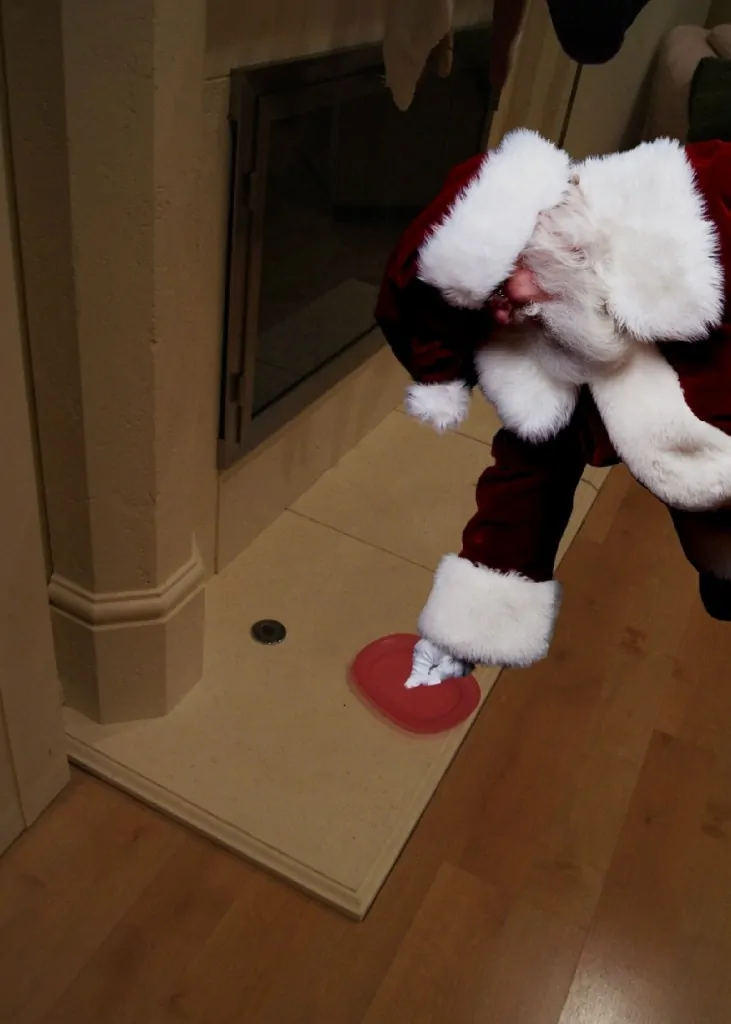 ICaughtSanta.com is giving away 10 codes so that you can create your very own photo of catching Santa in the act. To enter the giveaway, leave a comment here, letting us know just where you would catch Santa in the act!
This giveaway will end on December 20th, 2011 and a winner will be chosen by Random.org. and announced in our Around the Blogosphere post on Sunday.
In the interest of full disclosure, I received a code to try out the ICaughtSanta.com site for review purposes only. All opinions remain my own.
This post was written by Michelle, a contributor to 5Minutes4Mom, who may now have proof that Santa exists for her children, though they may still end up disappointed on Christmas morning if she doesn't start shopping soon. You can also find her procrastinating at Honest & Truly! and on Twitter.