This post may contain affiliate links. Read my disclosure policy here.
One of the things I am most glad that my children got from me is my love of books. I absolutely love to read. I can pick up a book and just get lost in the story. I've been buying books for both kids from the time I found out I was pregnant. They have a massive amount of books. Sometimes they seem to take over the playroom.
So that's one thing I love about digital books, They take up very little room. I know a lot of people want to say that digital books don't hold the allure of a real book in your hands and maybe they're right …. but they also might not have a book collection like I do. And honestly as long as you have a good story I don't care how I read it.
I found out about an awesome site with a large collection of digital picture books for kids by authors worldwide that I really think you'll want to check out.
Utales.com offers free sign up with a 15 days of unlimited access. Afterwards a full subscription is only $9.99. They also have apps for your iPad or iPhone. Now you can have your stories on the go!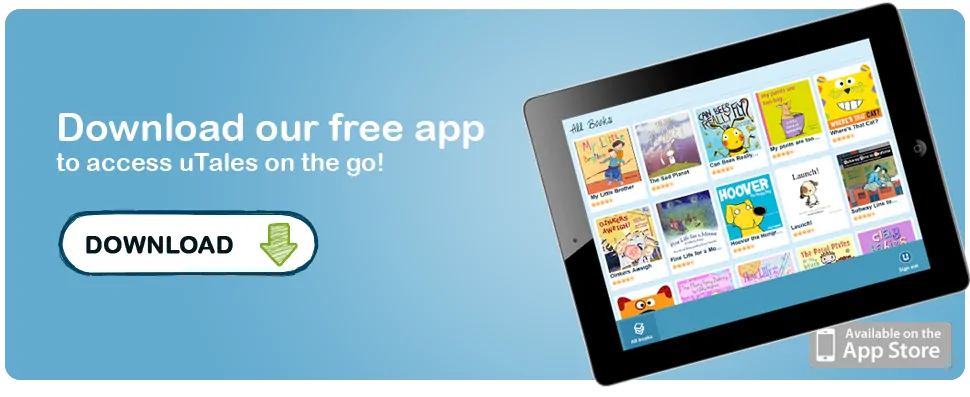 Both children really liked the books available and it was quite hard to get Gracie away from the computer. She wanted to read all the books. Matthew liked the pictures best I think. They are so bright and inviting that you can't help but want to look at each book.
This is a great way to get children interested in books and inspire them to read. Reading with your children will be something they remember forever.
Enter to win a full year subscription
10 lucky winners are going to receive a full year subscription to Utales.com. To enter the giveaway, simply tell us what your child's favorite book was when they were little.
This giveaway will end on December 23, 2011 at midnight ET and a winner will be chosen at random and announced on Sunday in the weekly Around The Blogosphere. Please see our site's terms and conditions for more information.
I was provided a free trial of Utales.com for review. All thoughts and opinions stated above are my own and were in no way influenced.