This post may contain affiliate links. Read my disclosure policy here.
Lolli here….Last week, I sent out a teaser post letting everyone know that I was heading to New York City for the World Premiere of Steven Spielberg's newest movie, War Horse.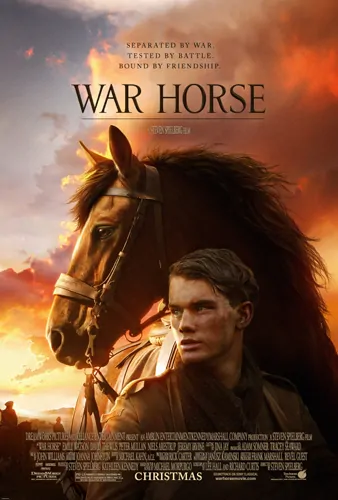 I'm now back from my whirlwind trip with Disney/Dreamworks and have SO much to share. I wanted to start by sharing the highlight and main event of the trip – the red carpet premiere of War Horse.
Our Sunday was leisurely (if you can call walking all over New York City during the holidays "leisurely") but we really kicked it up a notch once we all rolled back into the hotel to get ready for the premiere.
Twenty women hopped in showers, dried, curled or straighten hair, applied make-up, and then stepped into their finest attire. I loved watching the incredible transformation from mom bloggers to red carpet divas. I think we all felt like celebrities that night.
The traffic on Sunday night was bad even for New York City. Add to that a new traffic pattern blocking right turns on streets…and the group of bloggers in my van found ourselves getting farther and farther away from our destination by the minute. We eventually made the decision to get to the premiere on foot.
Yes, a dozen of us set out in search of the Avery Fisher Hall, running as fast as we could in heels and formal gowns. We all made it to the premiere on time, Amazing Race style.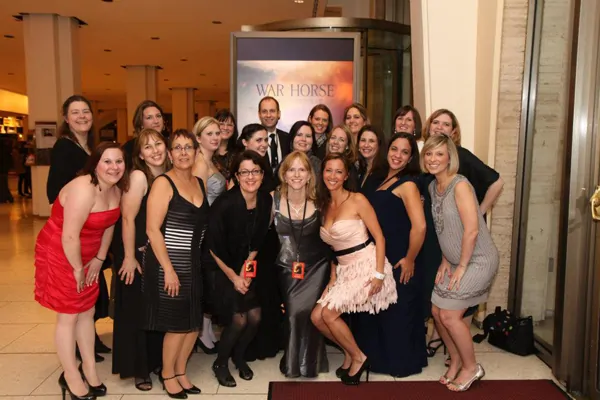 The walk down the red carpet, despite my aching feet, was fabulous. It's not too often that a mom of five like me gets to feel glamorous. I searched for celebrities as I made my way down the red carpet, but in the crowds of people and the rush to get inside, I didn't see anybody.

Just the idea that I walked the same red carpet as Steven Spielberg is enough for me.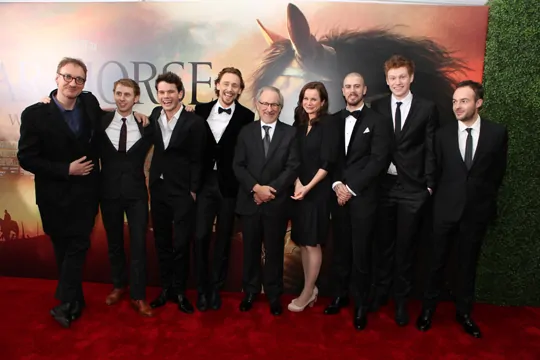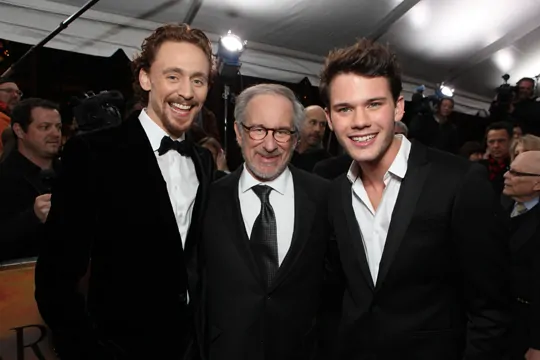 The biggest thrill of the night was when Steven Spielberg walked out on stage, just a few feet away from me. He introduced the film and the actors, and all of us bloggers sitting so close in the 3rd row were dying that we couldn't take any pictures.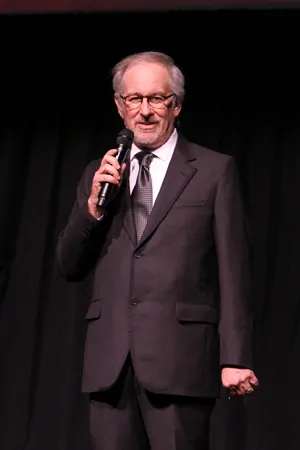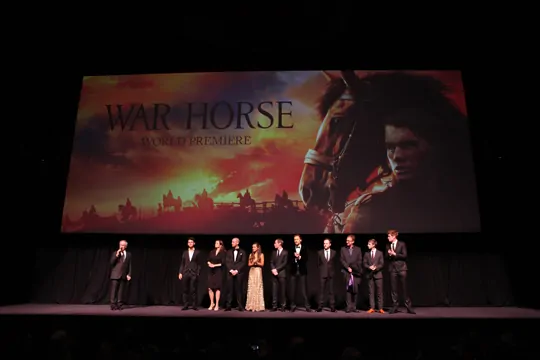 The movie was spectacular. Breathtaking. Epic. Emotionally powerful. But I'll have more on that later.
After the movie was over, we were able to attend the after-party, where I had the chance to meet and speak with several of War Horse's fabulous actors. My favorite celebrity meeting? That's a toss-up between the gorgeous Jeremy Irvine, who plays that main character Albert in the movie, and Tony Danza, who I hung out around after getting a drink of ginger ale at the bar. I guess being a child of the 80s really came out that night!
I will have more details on the movie as it gets closer to the release date (War Horse comes out on Christmas Day, 12/25/2011, in theaters everywhere). All I can say now is make plans to see it this holiday!
Disclosure: Disney/Dreamworks sent me to New York City to attend the world premiere of War Horse. I am eternally grateful that I was able to go on this trip. It was both an adventure and a deeply moving experience. All thoughts and opinions are my own, and I did not receive any monetary compensation for the time I took to go to New York or write these posts.
Written by 5 Minutes for Mom managing editor, Lolli. You can find me blogging at Better in Bulk and tweeting at @1momof5.
Note: Photos are official War Horse red carpet photos (except the shot of the bloggers).