This post may contain affiliate links. Read my disclosure policy here.
If only every pair of heels felt this good…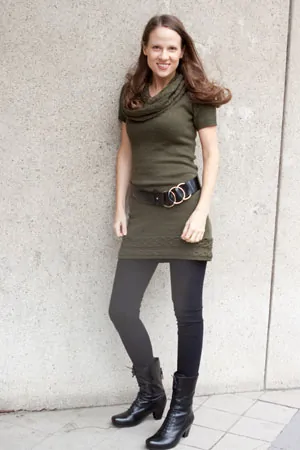 Like most women, I sacrifice some comfort for fabulous footwear. Cause come now ladies — we all love a gorgeous pair of shoes!
So, when Earth. Inc sent me a pair of boots, the Ramini style, from their new Earthies® collection, I was in shock when I slipped in my foot. The leather was buttery soft, and the fit was absolutely perfect. My foot literally felt cradled. Could these boots be for real?
Well, a week later I put my Earthies to the test and took them to Blissdom Canada — and we know a conference is hardest on a woman's feet!
Not only did I wear these comfortable boots contentedly all day, but that day included roaming the streets of Toronto. Yes, the first time I wore these babies, I walked for hours without any pain or discomfort. Boot heaven.
Every Earthies® comfortable heel or comfortable wedge features a unique wellness footbed with a cupped heel, anatomic arch support, and cradle toe area.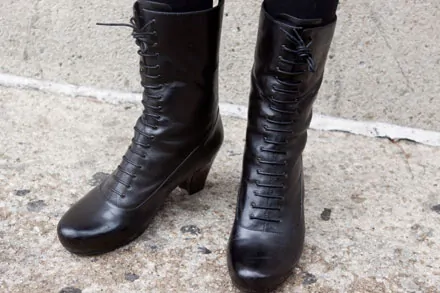 And, arguably just as important, these comfortable boots are beautiful too! I have received numerous compliments on them — and Susan, my twin sister and co-founder here at 5 Minutes for Mom, is very jealous I got them and she didn't! (Yes, I will share. But only a little.)
The Earthies® collection is not inexpensive — these are high quality shoes and boots. But when it comes to footwear, you definitely get what you pay for. I am totally impressed with Earthies and I just wish I could have ten more of their designs!
WIN a Pair of Earthies®
Yes — one of you will be walking in stylish comfort in your own pair of Earthies®.
Leave a comment and tell us which style is your favorite. We'll draw a random comment number to win a pair of Earthies. Open only to residents of the United States.
This giveaway will end on December 30th, 2011 at midnight ET and a winner will be chosen at random and announced shortly after. Please see our site's terms and conditions for more information.
Written by Janice Croze, co-founder of 5 Minutes for Mom.
Wanna chat? Find me at: @5minutesformom, @janicecroze and Facebook.com/5minutesformom.
photo credit: Angella Dykstra from Dutch Bliss and @AngellaD on Twitter.
Have you seen our new Deals Facebook Page? I think you'll "Like" it… 😉