This post may contain affiliate links. Read my disclosure policy here.
I like to pretend that I'm a crafter. Before I had kids, I actually made my own soaps for a long time because it was fun. I did a lot of rubber stamping, and I made my own cards – especially Christmas cards. Once I had kids, however, my time and energy decreased greatly. Though I liked to pretend that I was still crafty, I really wasn't until I received a Cricut Expression for Christmas a couple years ago. Quickly, I was able to create fun cutouts for everything from making cards to special touches for teacher gifts to creative gift tags. I rocked.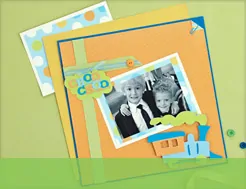 Now there's a Cricut Expression 2, and I have to say it's even better. With the original Expression, you had to insert a given cartridge, then put a flexible rubber like overlay on the keyboard to know what each button meant in order to choose what design you wanted. The Cricut Expression 2 has simplified this by no longer requiring those overlays – meaning I don't have to constantly search for where I put them – and instead using a touchpad full color screen for the menu.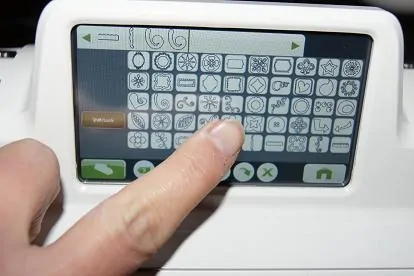 Pros
The touch screen menu fortunately doesn't require a special stylus, so my finger works just fine which also means I don't have to worry about losing something else. It's really easy to flip between any cartridges you have inserted or the two that come preloaded in the Cricut Expression 2 to choose which image you want to use. This is a huge advantage because when you create images from both the preloaded cartridges and a cartridge you insert, you can choose images from both those sources and cut rather than having to start over again with each new cartridge. You can also rotate images so that they fit better on the page and preview your paper cuts prior to actually cutting them so that you can again move images around to better utilize your space. I love these features because I detest waste, especially when I'm using an expensive paper. There is also a paper saver mode you can use that will do maximize your cuts on a paper.
While the images appear small and sometimes hard to see when showing up in the gallery of images, you can zoom in on any image to ensure it's the one you want prior to adding it to your items to be cut. You can also copy images, making it easy to do repeats, as I did when making the thank you cards for Mister Man's Boy Scout wreath sales.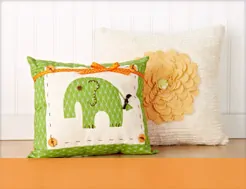 While I've so far only used this for smaller sized projects, I love that the Expression 2 offers not just the 12×12 mat but also the option (not included) to use a 12×24 mat for much larger projects. I can see the wee ones using these for school projects and me for posters going forward. The Expression 2 also has a feature where you can cut a character on a center point, meaning I can cut around already created images for some special effects. There is also a multi-cut function which cuts the same image in the same space more than once so that you can cut even thicker materials, such as thin chip board. You can also adjust the speed of the cutting so that more delicate and intricate cuts are cut more slowly, leading to less ripping of paper which has always been a frustration for me with my original Expression.
 Cons
The one big change that continues to throw me is that the blade starts in the top let corner of the page with the Expression 2, where I'm used to it being on the top right side of the page. This is more of a habit change for me, but one thing I truly miss from my old Expression was the ease with which I could adjust the blade position. There were times when I'd make a cut and check it then reload the paper to cut more. It was easy for me to use a navigational arrow to move the blade where I needed it to be. Now to adjust the blade, I need to go into the start menu and use the Increase and Decrease buttons. It isn't as intuitive, and I'm still struggling with this to some degree. Another feature that was highly touted as a benefit of the Expression 2 was the light on the cutting area so that you could see what was being cut. I've never had a problem with this in the past and really haven't noticed it as a benefit.
The Expression 2 also has a slot in the back for future wi-fi functionality, though this hasn't been introduced yet and I have no idea how it will work. I haven't quite decided if I wish this weren't there at all and the price were reduced or if I wish they'd held off on releasing it until they perfected whatever wi-fi technology they much be playing with or if I'm ok with it as is.
In the interest of full disclosure, I received a Cricut Expression 2 for review purposes. I was compensated for writing this post, but all opinions remain my own.