This post may contain affiliate links. Read my disclosure policy here.
When I first started blogging, a big reason for me was to have a way to capture the memories I was creating with my family. That's another reason why I spend a lot of time walking around with my camera taking still pictures and videos. My dad was the same way, and I still remember the size of the VHS player he used to have to unhook from the television and strap to his body as he walked around filming my sister and me.
Unfortunately, that VHS player has long since been relegated to the scrap heap, though we've held onto every VHS tape we ever made, including some truly horrible theater that my sister, my friends, and I created over the years. We haven't been able to watch them anymore because of how technology has changed. Fortunately, there are now services that will transfer your old media into new media.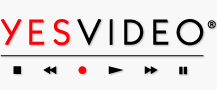 I recently had the opportunity to update two of my VHS tapes from 1984 to DVD format using the services from YesVideo. It was very easy to use, and there are options to transfer all sorts of media from film to slides to even BetaMax and more. It was easy to select the quantity of tapes I had to transfer and move through the ordering process. There are additional options to make the new DVD more customized including adding a theme and a title to the DVD, though I didn't find this initially as it's not prominently displayed when ordering. From there, you can either prepay for UPS shipping or ship them to the company yourself.
I chose the UPS option, and it was easy to drop them off at a local store where they took the box from me with no questions. I received my confirmation that my tapes had been received after a few days. I received another email once my tapes had been successfully transferred, keeping me up to date over the three week or so process. The fun came when my tapes arrived on my doorstep. Inside was not only the original VHS tapes and the new DVDs but some microwave popcorn to enjoy while watching them – a special surprise!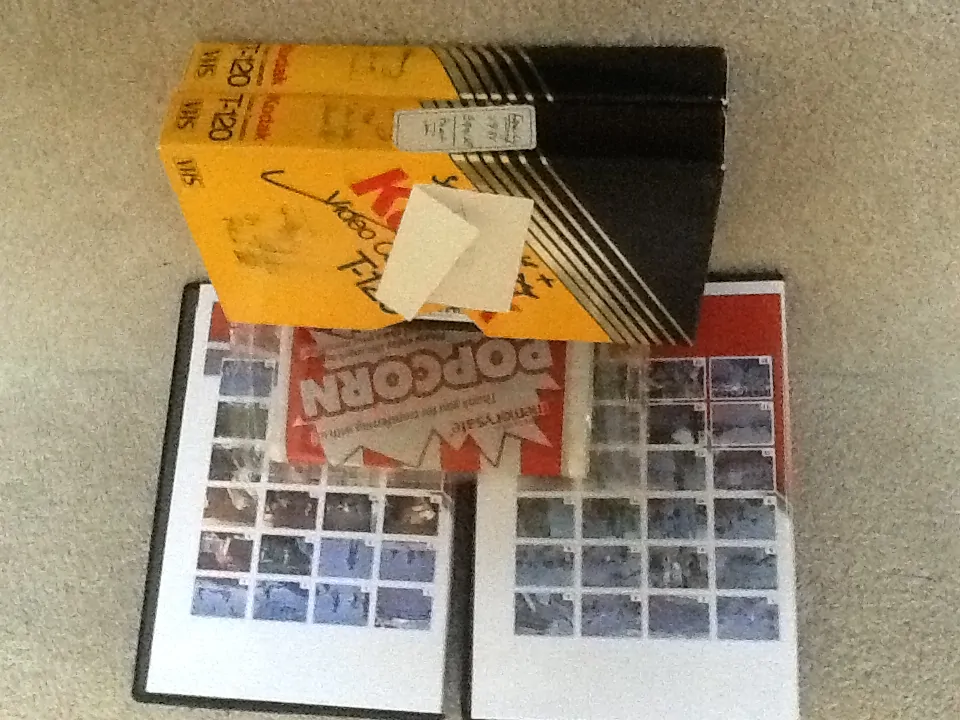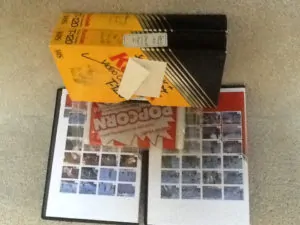 The DVDs are a bit faded and blue tinged, but that is because the VHS tapes were really starting to fade. It's a good thing we transferred them now and didn't wait until they had become unwatchable. It was so fun to see what I was like back in 1984, and the wee ones giggled like mad to see the long knee socks we were wearing in the Caribbean (thank you, Mom) and to see how much hair Grandpa used to have.

I know you must have old media laying around that's deteriorating or unusable with your current technology. Are you ready to transfer it? You can use the code TRANSFER15 to save 15% off your entire transfer order.
 Win a gift card to spend at Yes Video
One lucky reader will also win a $60 credit to YesVideo. Do you want to win it? Leave a comment below to be entered to win. Entries will close at 7pm on December 5th, 2011.  To enter the contest, leave a comment here telling us what your favorite video memory is of your family.
In the interest of full disclosure, I received a credit at YesVideo for the purpose of reviewing this service. I was also compensated for posting this review, though all opinions remain my own.
Written by Michelle who needs to start focusing on capturing more memories or at least starting the baby books for her wee ones, who are eight and six. You can find her procrasinating at her blog Honest & Truly! or on Twitter as HonestAndTruly.