This post may contain affiliate links. Read my disclosure policy here.
When it comes to spending quality time with your friends and family this holiday, it's easy to think that technology can sometimes get in the way because – let's face it – it often does. Kids are texting on their mobile phones at the dinner table; Mom can't step away from all the work she's trying to get done in her home office; and Dad's fixated to the TV watching the game.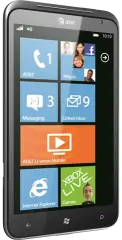 However, today there are a number of options where PC's can actually bring you closer together and make family and friend time last longer and allow us to come together more often.
 Microsoft Premium Collection
This holiday, Microsoft is set to launch the New Microsoft Premium Collection – a hot new line up of PCs that fit a variety of lifestyles for any one on your list. From the wife that constantly travels for work, to the teenage son who is an avid gamer, to the stay-at-home dad on the go, there are a series of profiles that make up The Collection:
Every day: PCs capable of performing a wide variety of daily tasks.
Companion: Lightweight mobile PCs built to go where you go without weighing you down.
Entertainment: Awesome PCs that deliver the most immersive HD entertainment and audio experience on a PC. 
Professional: Striking design and powerful performance optimized for your personal and professional life.

Gaming: Powerful PCs with no compromises designed with the ultimate gamer in mind.
I personally love having the ability to use my smartphone to stay connected in every way with my family. I am never without it and my children know I am just a click, text, or video chat away.
My pc has become our favorite way to connect in the evenings. We pull up our video account, find an old movie we want to watch and then snuggle together as we spend some quality family time together.
Here are a few tips from Microsoft  
If you want to just make a list of recipe ideas but don't want to file them as new pages in your notebook until they are tried and tested, you can use Dock to Desktop to take notes side-by-side with Bing. The notes link automatically (You can click on this Internet Explorer logo whenever you want to access the recipe) so you can keep a list of ideas going with no copy/paste required!
Window Live Messenger also lets you watch slide shows of your favorite photos, watch online videos together, send files for collaboration or search the web for images, websites and videos you can share.
Want to share a homemade movie or slideshow at your holiday gathering? No more having to get everyone to crowd around the computer to watch. The PlayTo feature in Windows 7 allows you to stream content from your PC to your living room TV so you can share and enjoy your favorite photos and movies with your friends and family.
Win your very own copy of Windows 7 Ultimate!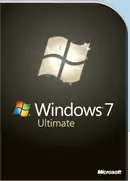 Microsoft is going to give one of our readers a prize pack valued at $350 that includes a copy of  Windows 7 Ultimate. This giveaway is for Canadian residents only.
To enter the giveaway, all you have to do is leave a comment letting us know which product Microsoft has that would be most helpful to you this holiday season. How do you intend on staying connected this holiday season?
This giveaway will remain open until December 3rd, 2011.
This is a promotional campaign for Microsoft Canada. All opinions are our own.