This post may contain affiliate links. Read my disclosure policy here.
I have four nieces and three nephews, with another niece joining the crowd soon. Add my five kids to the group and my mom and dad are grandparents to a whopping 12 kids between the ages of 14 and a few months old. Four of my mom's kids have children of their own, and we all live in different states, stretching from Nevada to Washington DC.
When I was growing up, all of my cousins and I lived in the same state, within driving distance, and we were always together for the Holidays. It makes me sad that my kids aren't around their cousins all the time like I was. I'm also sad that we don't have a yearly gift exchange with the cousins. It's just too hard (and expensive) to ship gifts all over the country.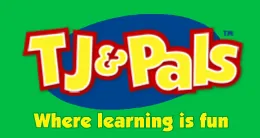 This year, I've found the perfect Holiday gift for my out-of-state family (which is all of them). It's even perfect for my mom and dad, which makes me love it even more.
Last month, Lisa introduced us to TJ & Pals, a fun and interactive website for kids. She focused on the free portion of the website, which is really fun in itself. Here are a few things you can find on TJ & Pals:
How To's
Games
Stories
Videos
Activities.
Live Play
TJ Connect
Safe Play
Original songs and videos
TJ & Pals has wonderful, educational, original content that can be enjoyed any time of the year. However, my favorite part of
TJ & Pals
by far is the ability to connect my kids and their cousins and grandparents across the miles. It's these unique features –
Live Play and TJ Connect
– that makes their very affordable subscription service my top pick for family gifts this holiday season.
You can sign up today for a FREE 3-month subscription to give it a try.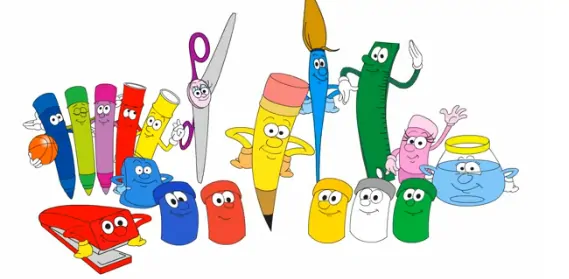 Join us at the TJ and Pals Twitter Party!
5 Minutes for Mom is hosting a TJ & Pals twitter party next week, where we will be discussing kids and technology and how to find the perfect holiday gifts.
When: Wednesday, November 9 from 8:00 to 9:30 pm EST

Who: Join hosts @5minutesformom, @1momof5, and @jennifer_sikora along with @TJandPals

Where: Follow hashtag #TJandPals

Why: Well, first of all, you get to hang out with us for an hour and a half…but if that's not enough, we're giving away 100 6-month memberships to the TJ & Pals subscription portion of the website plus an amazing grand prize. Ready for it?
We're giving away a iPod Touch!
We will be giving away a Grand Prize of an iPod Touch 4th Generation. The iPod Touch includes these features:
8GB memory
FaceTime
Retina display
HD video recording
Game Center
Value: $229.00

To be eligible for the Grand Prize, RSVP below with your twitter handle and twitter url. We'll be awarding the iTouch to one of the active twitter party participants. We hope to see LOTS of you there!
Remember: since we're giving away 100 6-month memberships, everyone who comes to the party will have a really good chance of winning a prize!
Once you've RSVP'd, we'd love for you to tweet this message:
I'm joining @5minutesformom @1momof5 & @tjandpals on 11/9 8-9:30pm ET for a #TJandPals Kids & technology Party http://www.5minutesformom.com/Pals
See you on Wednesday night!

BONUS: From November 1 through December 31st, TJ & Pals is running an iPad 2 sweepstakes. One mom will win an iPad 2 and an apps gift card, plus a 1 year membership to TJ's Club. I've already entered!

Written by 5 Minutes for Mom managing editor, Lolli. You can find me blogging at Better in Bulk and tweeting at @1momof5.
Disclosure: We are working with TJ & Pals on a paid campaign but our enthusiasm is our own!