This post may contain affiliate links. Read my disclosure policy here.
I'll be honest… I'm a germ freak and I've passed it on a little to my kids. But, the good thing is that Jackson is probably the only 9 year old boy who begins play dates with insisting everyone wash their hands.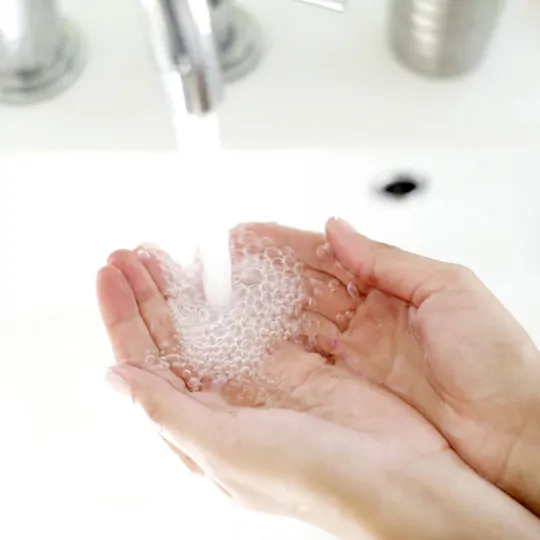 Susan struggles to get her girls to wash their hands enough but she finds that a fun soap does the trick. It's amazing how quickly Sophia stuck out her hands to get the "Mickey Mouse" soap and scrub her hands clean.
I say whatever it takes to get kids washing their hands is for the best. The more they wash their hands, the less we all get sick.
Stamp out the sniffles with the help of this week's video challenge
Head over to the DCP's official Facebook page, Disney Living, to find out more about this week's challenge and tips from the "Go-To Mom," Kimberley Clayton Blaine, who has partnered with Disney to bring weekly video parenting tips.
Try these helpful tips to fight the cold and flu this season:
Help keep your kids comfortable in their bed or on the couch
Make sure your kids use tissue when they sneeze and blow their nose
Remind kids to wash their hands regularly
We all know that it's important to not only avoid the nasty bugs that go around this time of year, but also fight back the bugs that make it into our homes. Disney makes fighting the bad bugs fun for kids and easy for Moms with the help of these great Disney-themed products: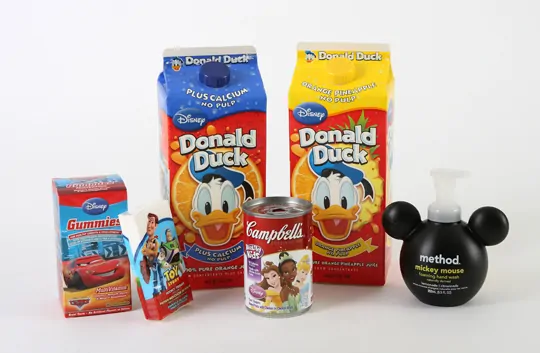 Giveaway!
If you'd like to win a prize pack of the fun products shown above (including Disney-themed Method Hand Soap, Peach Tree Facial Tissue Pocket Packs, Campbell's Soups, and Citrus World Orange Juice), leave a comment telling us What are some of YOUR family's tips for helping your kids to fight the cold and flu?
This giveaway will end on November 4, 2011 at midnight ET and a winner will be chosen at random and announced Sunday in the weekly Around The Blogosphere. Please see our site's terms and conditions for more information.
Please note that we are compensated Disney Brand Ambassadors, but as I said, our love of Disney and all of our opinions are completely our own!
Written by Janice Croze, co-founder of 5 Minutes for Mom.
Wanna chat? Find me at: @5minutesformom, @janicecroze and Facebook.com/5minutesformom.

Hand-washing image source