This post may contain affiliate links. Read my disclosure policy here.
When I became pregnant for the first time I was over the moon. I was so excited and loved the thought of buying baby clothes. And let me tell you – I bought a lot of baby clothes.
Can you have TOO many clothes for Baby?
My child was going to be one well-dressed newborn. That's not even taking into account all the clothes I got at my baby shower. I don't think you realize just how much you have until you see your baby growing at an extremely fast pace and realize there is no way they are ever going to fit into all those clothes. It can be wasteful and it's just not necessary.
Recently, I was asked to check out a new website, Wooky Baby. What is Wooky Baby you ask? Well, in my opinion, it is one very innovative baby shop. You don't buy the clothes, you rent them.
Wooky Baby has an assortment of clothing starting at newborn all the way up to 3T. You can find clothes of all types for every season – even costumes.
There wasn't a very large selection of 3T clothing for boys. It seems as if they are still trying to grow their inventory but I was able to find something in my little man's size. Normally he doesn't wear anything so fancy but I just fell in love with this outfit. It was so cute.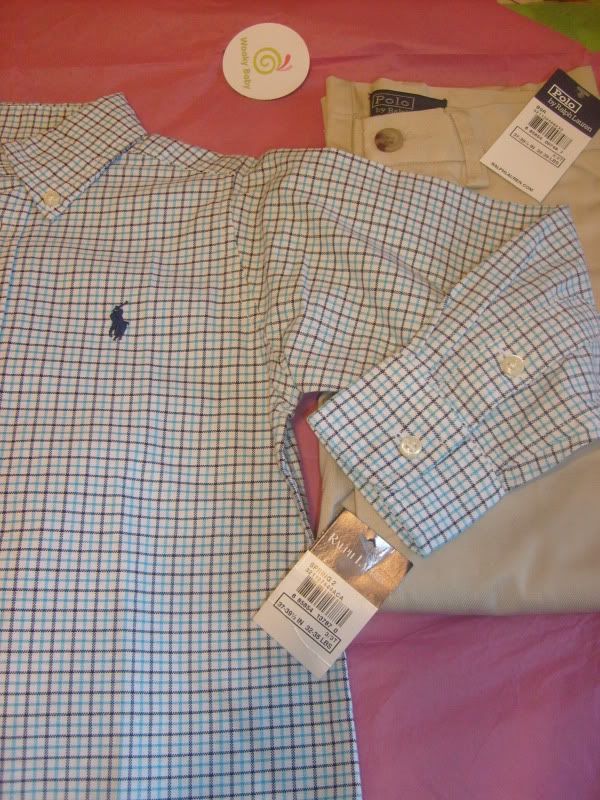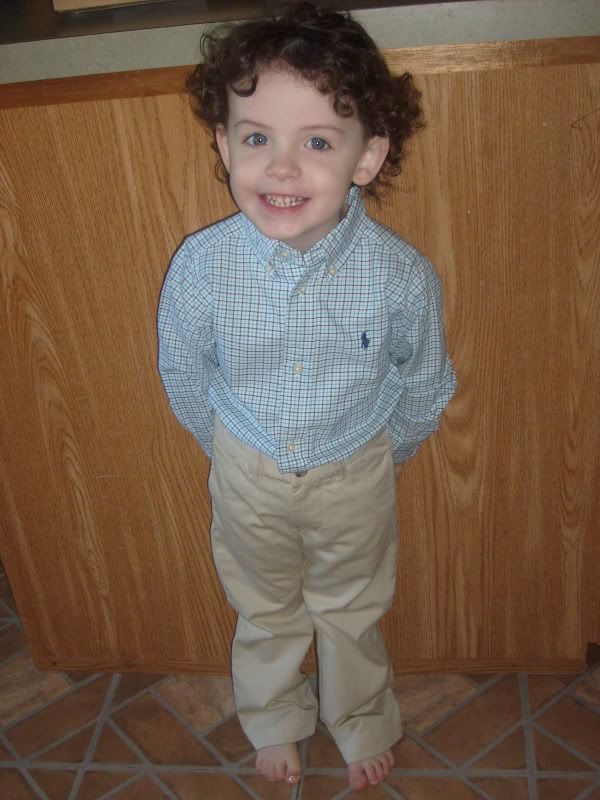 Do you see the tags on these? BRAND NEW Ralph Lauren Polo! These retail for approximately $77. Now I don't know about you but I'm probably not going to spend that much money on one outfit – especially when I know that my son will likely outgrow it within the month and wear it only 3 times.
But I would pay the $8 + flat shipping fee of $5 to rent it for a month. Each month after (if I decide I need it longer) is just $8 – billed directly to my credit card.
After placing my order, it was about 4 days and the package was delivered straight to my mailbox. When I'm done I let them know I want to return the outfit and they email me a shipping label. I print and use the same envelope the outfit came in. And that's that. It's so easy.
If you're looking for a way to save money and dress your child in stylish clothes you really need to visit Wooky Baby.
You can also find Wooky Baby on Facebook and Twitter @WookyBaby.
Enter to win!

We are giving away a Wooky Baby prize pack which includes the rental of 5 outfits and free shipping. To enter, take a look around Wooky Baby and let us know in a comment what items you would love to rent for your little one!

This giveaway will end on October 24, 2011 at midnight ET and a winner will be chosen at random and announced shortly after. Please see our site's terms and conditions for more information.
Disclosure: This is a review post for Wooky Baby and a product was received. However, all thoughts expressed are 100% my own and were in no way influenced.
Written by Lesley Peck, author of Dragonflies 'n Daydreams. Find me on Facebook or on Twitter @lesleypeck.