This post may contain affiliate links. Read my disclosure policy here.
The last few weeks on Facebook it seems like so many of my friends are having babies or announcing pregnancies. While I am all done with my baby making, most of us women still gush and clutch our wombs when we see those sweet little newborns — and all the adorable baby-things they require! Check out these oh so cute crib bedding sets for girls.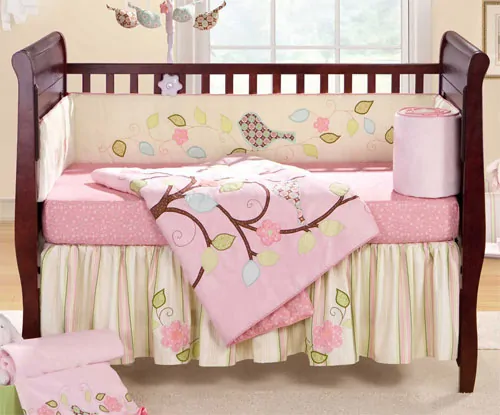 I actually didn't redecorate the nursery when my daughter was born. We had to build walls around an open office area in our house to add an extra bedroom for Jackson to move into, and Olivia got the "hand-me-down" nursery.
Ever since, I have been dying to go pink and ballerina crazy in her room. This summer, I received a fabulous ballerina bedding set to review from Baby Bedding Zone.
I meant all summer to get Olivia's room painted pink and redecorated to match her ballerina bedding. Unfortunately, I still haven't done it! My busy summer quickly faded into fall. So, I still have to tackle her room redecoration.
I will definitely show you all the photos in an upcoming tackle when I can stop working long enough to get her room painted!
But, until then, I thought I would show you some of these adorable baby bedding sets. The quality of the bedding set we received is great, so I am sure these sets are just as gorgeous. I love these baby crib bedding sets and these baby boy crib bedding sets too.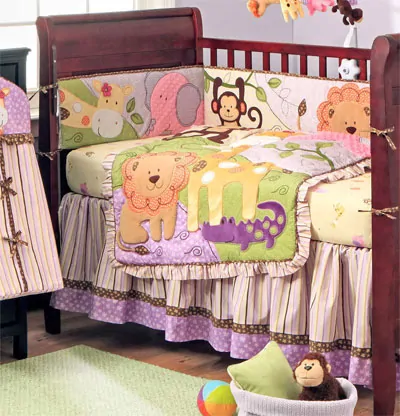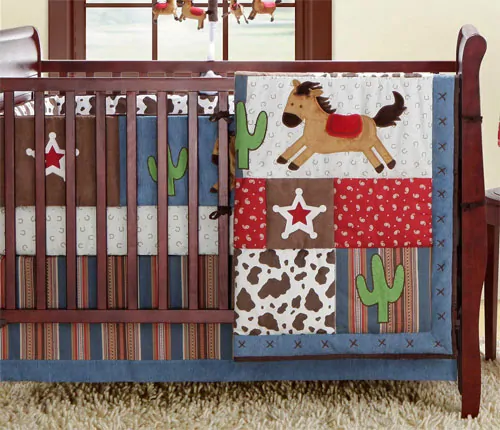 ENTER TO WIN
We have a fun giveaway for you as well! Our winner will have their choice of any bedding set (baby, toddler, or kids,) up to $150 value from Baby Bedding Zone. (US residents only)
Please leave a comment and let us know what kind of bedding set you are looking for — baby, toddler, kids? When did you last redecorate your child's room?
You can gain an extra entry for following @BabyBeddingZone on twitter and tweeting about this giveaway. Please let us know that you have tweeted and followed in an additional comment below.
Connect with Baby Bedding Zone on Facebook and on twitter (@BabyBeddingZone).
This giveaway will end on October 7, 2011 at midnight and a winner will be chosen at random and announced on October 8, 2011. Please see our site's terms and conditions for more information.
Please Note: We received a product for review purposes. As always, our opinions are 100% our own.
Written by Janice Croze, co-founder of 5 Minutes for Mom.
Wanna chat? Find me at: @5minutesformom, @janicecroze and Facebook.com/5minutesformom.