This post may contain affiliate links. Read my disclosure policy here.
Happy Fitness Friday everyone!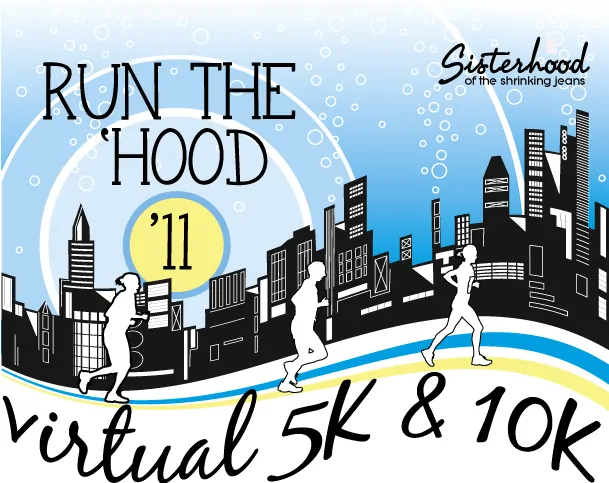 Last week, I shared with you my story of how Couch to 5k got me moving and eventually back to a healthy weight after the babies. I also shared with you a fun virtual race for you and the whole family that the Sisterhood of the Shrinking Jeans is throwing called Run the Hood '11.
Are you in?? Did you do any training this week? There is still time if you haven't, the race is well over a month away!
If you're wanting a fitness jumpstart and a great community in which there are safety in numbers, between us at 5 Minutes for Mom, and the Sisterhood, we've got you covered.
If you are working toward the Run the Hood race in October, how did you do this week? Was it hard? Are you excited?
Post about your progress and link it up in the linky below! And then go visit each other for support, it's a great way to meet new people with all the same goals!
If you're interested in joining us, take a look at last week's post and join in any time! Last day to register for the race and get a shirt and medal is September 22.
Have a great weekend!
Written by 5 Minutes for Mom contributing writer, Christie O.