This post may contain affiliate links. Read my disclosure policy here.
My daughter, Audrey, loves unicorns and puppies. They may be two of her most favorite things. Thanks to Douglas Toys, Audrey recently received a fun package in the mail. Inside she found a stuffed Golden Retriever and a stuffed unicorn. She was beside herself with excitement.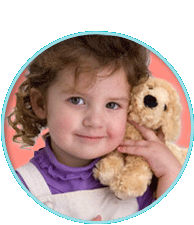 Troy Golden Retriever was super soft. I immediately stole him from her and continually brushed him against my cheek. He was so cuddly and perfect. Troy became one of Audrey's permanent appendages, as she carried her new friend around with her everywhere for days.
She was also in love with Stardust Unicorn, who found its new home among a shelf of other unicorn stuffed animals. Although Stardust was by far one of the cutest.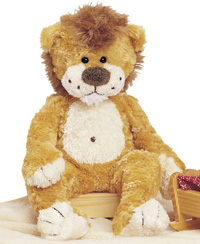 From cute to realistic, Douglas animals have endearing expressions that distinguish them from the "crowd." They are known for their unsurpassed softness. The animals are also machine and surface washable. With over 50 breeds of dogs, farm and wildlife animals, sea life, teddy bears, dragons, unicorns, dinosaurs, beasts, cold weather animals and a special holiday line, Douglas Toys is sure to have the perfect stuffed animal for your child.

Douglas Toys would like to give one of you lucky readers a stuffed animal of your choice. They are also offering a special promotion code for our 5 Minutes for Mom Readers. Type in Promo Code: 5minutes, to receive 10% off your entire order. With the holidays coming up, these soft friends will make wonderful presents.
To enter please leave a comment below and also share with us your child's favorite animal. We will select our winner on Saturday, October 18th.
Good Luck.