This post may contain affiliate links. Read my disclosure policy here.
As much as I love taking pictures, I have to admit that I still struggle with taking pictures with my camera's built-in flash.
Flash is necessary in many cases, but it's so tricky to get flash pictures "right." That's why I've put together a list of tips to make the most out of your flash photos.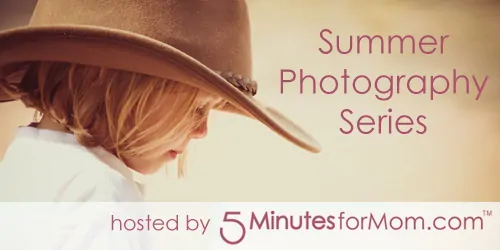 Tips for taking better flash photos
Adorable girl....bad shadows!

Even flash photos need light. Your flash photos will look better if you turn on the lights in the room.

Know your flash's range. Typically the range is between 4-10 feet from flash to subject. In other words, if you are closer than 4 feet or farther away than 10 feet from your subject, the flash will not be effective. When you are too close, your subject will be too bright and blown out. When you are too far away, the flash will not illuminate your subject enough or at all.

Check what's behind your subject. If there is a reflective surface (a mirror or shiny surface), the flash will bounce back and create a hot spot (a big white blob) in your photo.

Move your subject farther away from the wall. If you notice dark shadows in your flash pictures (like the example on the right), your subject was probably too close to a wall or other large object. Another little trick I've found—zoom in and fill the frame with your subject so that the shadows are literally cut out of the picture.

If your subject wears glasses, either have them remove the glasses, or have them tilt their head slightly downward so the reflection won't be picked up.

If you are shooting multiple people, position them on the same plane (they should be the same distance from the camera) or one person will be more illuminated, and the other will be left in the dark.

"Recycle time" – Learn how long it takes to recharge your flash. Wait til your flash is ready before taking more pictures. Fresh batteries will ensure a faster recycle time.

Use your camera's red-eye reduction feature. Red eye occurs when using a flash very close to the camera lens in low light. Because the light of the flash occurs too fast for the pupil to close, much of the very bright light from the flash passes into the eye through the pupil, reflects off the fundus at the back of the eyeball, and out through the pupil. Result: Red eyes!

When you use your camera's built-in red-eye reduction mode, the camera sends out a series of short, low-power flashes, or a continuous piercing bright light triggering the iris to contract. You can also eliminate the effect of red eye by having your subject not look straight at the camera, but toward your shoulder. You can also increase the lighting in the room so that the subject's pupils are more constricted.
What are your biggest challenges with using your flash? Do you use any flash photography tips that I have left out? If so, share your tips with us in the comment section!
A challenge
Take some photos using your camera's flash this week and try a few of these tips. Show us the results and let us know if any of the tips helped achieve better shots!
To ensure you don't miss any upcoming Summer Photography Series posts, you can sign up for our RSS feed.
And feel free to grab our Summer Photography Series banner to add to your post!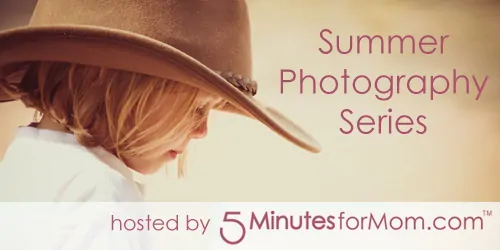 Written by 5 Minutes for Mom managing editor Lolli. You can find Lolli blogging at Better in Bulk and tweeting at @1momof5.