This post may contain affiliate links. Read my disclosure policy here.
Today, in honor of Baby Safety Month, we will be featuring and giving away two safety products for babies. First up is the No-Slip Charlie. Later today Susan will give you a chance to win a Family & Friends CPR Anytime Personal Learning Program.
When it comes time to bond with your baby during bath time, the moment should be an enjoyable one. Nothing is cuter than a little chubby baby sitting in a bath of soap bubbles. But those adorable little babies are also slippery. Throw into the mix wet hands and floors and you have the perfect combination for an accident or injury.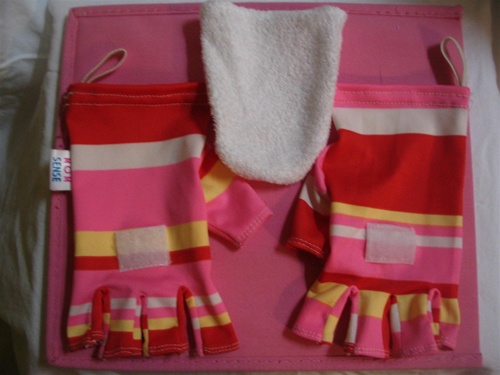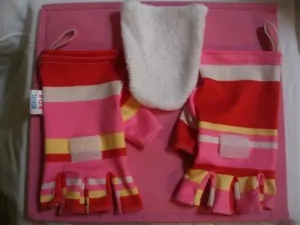 The No-Slip Charlie will see to it that you get a good grip on your wet and slippery bundle of joy during bath time. The No-Slip Charlie is a pair of fingerless gloves made of poly/lycra fabric.The fingertips are free to allow you to touch and wash your baby while at the same time providing a gripping surface on your palms and between your fingers. Removable terry cloth wash mitts are also included and easily attach to the back of the gloves with Velcro.
I have been using the No-Slip Charlie while bathing my six-month-old son in our regular tub. Since he is still in his wobbly, not quite sitting yet phase, I appreciate the firm grip the gloves provide while lathering him up. And when it comes time to take him out of the bath, I have confidence in knowing that he won't slip out of my fingers.
The No-Slip Charlie comes in pink and blue and is one size fits all, which means daddies can take part in a safe baby bath experience as well.
We have two No-Slip Charlies to give away. If you would like to win a pair, please leave a comment below and specify whether you would like pink or blue. This contest is open to both US and Canada. We will draw our winners on October 11th.