This post may contain affiliate links. Read my disclosure policy here.
I don't know about you, but saving money has become one of my top priorities lately. It has to be a priority. Times are tough!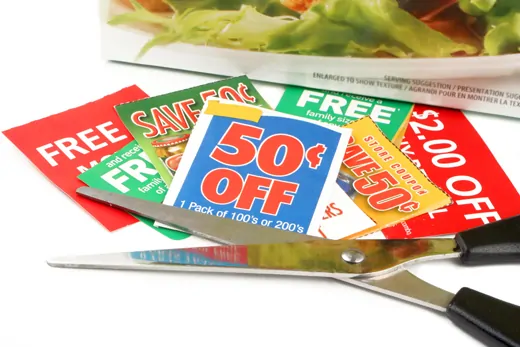 More people means more groceries to buy
When I was newly married, I was able to keep the family food budget really low. Shopping for the two of us wasn't that hard….and I admit that I wasn't making anything fancy for us to eat. Ramen noodles and canned soup is cheap.
Almost 17 years later, our situation is a little different. We've added 5 more people to the family, which increases our food consumption quite a bit (particularly the teens and pre-teen boy. Wow!). Plus, we have pickier tastes now. Ramen and frozen burritos just don't cut it for dinner anymore.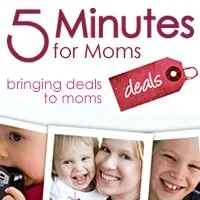 So, for my own benefit and yours, too, I am thrilled to announce the official launch of 5 Minutes for Deals.
This is something we at 5 Minutes for Mom have been working on behind the scenes for quite some time, and we couldn't be more excited that it's ready!
What 5 Minutes for Deals does for YOU!
5 Minutes for Deals is here to help families save money on grocery shopping and all around the house!
We'll feature the hottest promotions, offers, coupons and contests posted daily. as well as our weekly top 5 Roundups in Retail, Online Shopping, Freebies, Restaurants and more!
Here's just a taste of what we posted last week:
Connect with 5 Minutes for Deals….and don't miss a thing!
"Like" 5 Minutes for Deals on Facebook
Follow @5Minutes4Deals on twitter
Get updates by email or subscribe to our feed
What are your biggest shopping and budgeting challenges, and how can 5 Minutes for Deals help you make the most of your hard earned money?
There's no day like today to start saving money!
Written by 5 Minutes for Mom managing editor, Lolli. You can find me blogging at Better in Bulk and tweeting at @1momof5.