This post may contain affiliate links. Read my disclosure policy here.
Our cellphones, iPads, and other 'necessary' gadgets keep us in-touch and in-formed, but did you know they can also keep you in-shape?
Guest Contributor Maggie Voelker is a health nut and science nerd with a BS in Kinesiology and Health and is here to tell you how to use technology to help you stay fit.
Which apps should I chose?
When I first looked into fitness and calorie counting applications, I was overwhelmed by the variety of apps claiming to be the best. After wasting a couple bucks on a few, I realized "the best" was a relative term.
Now, months later and a couple pounds lighter, I'm familiar with many programs and am here to help you wade through the app abyss.
Note: These are iPhone, iPad or iPod applications only.
Nutrition Apps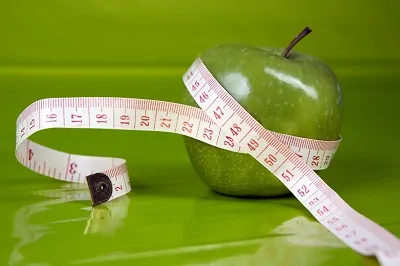 Lose It! (free) sets nutritional goals and establishes a daily calorie budget that will allow you to meet your goals. The program is straightforward and allows you to record your food and exercise so that you stay within your calorie budget. The app has a comprehensive list of foods and exercises so users are generally able to find their food or exercise and quickly add it to their record. In addition to calorie tracking, nutrients such as protein, fat and carbohydrates are monitored.
MyFitnessPal (free) is another tool used to track exercise and nutrition. This app has a huge food database so you rarely need to create custom foods. Frequently used foods are remembered and you can even reuse entire meals. The newest update allows you to scan barcodes to record foods. The app features over 350 exercises, the ability to create custom exercises or enter calories manually. You can set goals, track your progress and analyze your data which is automatically synced to the website. The MyFitnessPal online community is large and loves to provide motivation.
Daily Burn (free) is another great app for tracking diet and exercise. The app has a large food database and can create nutritional plans based on your goals including weight loss, low carb and low fat diets, and bodybuilding. The FoodScanner allows you to scan barcodes for quicker logging. The Daily Burn community is large and many upload their data to the website for analysis. I have not personally used the training plans included in the app, but many people enjoy having all their fitness needs met in one program.
Cardio Apps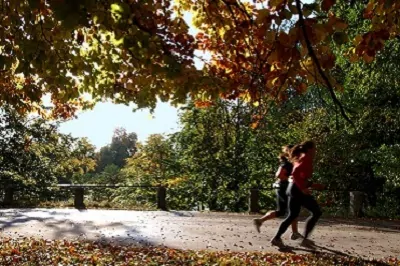 iTreadmill ($.99) is a fantastic app for basic step counting. Just drop you iPhone or iPod touch in your pocket and the (surprisingly accurate) accelerometer will measure your step count, distance, calories burned, pace and time elapsed. The app even works on the treadmill or elliptical! The program stores your data so you can set goals and monitor your progress. I would recommend this app if you want an idea of your daily energy expenditure; it was certainly motivation for me to park a little farther away.
Couch to 5K ($2.99) is a popular app for beginning runners. The program eases you into running and incrementally builds up stamina through a 9 week program. The 5K plan is structured around 30-40 minute long workouts 3 days per week. Each session alternates between walking and running through audio alerts. Your distance, pace, weight and calories burned are tracked so you can keep a workout history. You can also listen to your own music without leaving the app or share your progress on Facebook or Twitter.
RunKeeper (free) is the perfect app for regular runners. The app uses your device's GPS to track your fitness activity. The program tracks distance, time, pace, calories burned and path traveled. When your run is finished, the data is synced to the RunKeeper website where you can review all of your stats. I personally love the interval coaching during my workouts to keep me on pace. Another feature is the iPod integration so you can listen to music and change tracks without leaving the application.
Edomondo Sports Tracker (free) is another great app for tracking distance based fitness—running, cycling and walking. The app tracks duration, distance, speed and calories burned and automatically uploads data to the website. The app gives audio feedback for every mile, and friends who use Endomondo can send you messages during your workout. Finally, manually entering a treadmill run, spinning, swimming or weight training session is simple and is automatically included in your stats.
Exercise Apps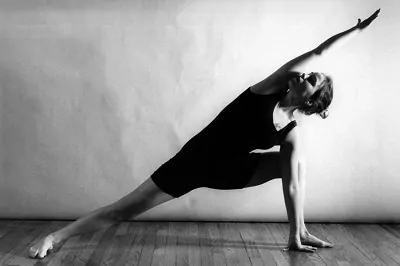 iSometrics ($.99) is a unique app that allows you exercise virtually anywhere. Isometric fitness is a form of resistance training in which muscles contract without significant movement—so no expensive equipment or large area needed. The app has exercise guides that target major muscle groups with built-in timers for each exercise. You can track your fitness and workouts using the planner. I've found squeezing in a few iSometric exercises throughout my work day reduces stress and breaks up the day.
GymGoal ($1.99) is a great tool for tracking exercise. The app features 280 exercises with animations and instructions to ensure proper form and equipment use. There are over 50 workout routines to follow or you can create your own. It has programs for strength, muscle size or weight loss—a great feature for novice gym goers. The app tracks your workout history and shows muscles that have been neglected during past workouts.
Authentic Yoga ($1.99) is a wonderful app for all yoga students. The program includes instructional poses and videos for beginners to experts. Each pose is demonstrated and has audio and visual instructions too. I've found that the actual photos, as opposed to animations or just descriptions, put this app above other yoga apps. Yoga video lessons that range from strength building and flexibility, to stress reduction and relaxation, are also included.
Maggie recently graduated from college and relocated to Indianapolis, IN to begin her first "real-world job" as a content writer. Her most recent work includes an online sun safety resource and hopes to continue to produce health-related content. Outside of work Maggie loves live music, the beach, traveling, sunglasses, attempting to cook, and good books.