This post may contain affiliate links. Read my disclosure policy here.
Ten-year-old Amanda wanted a messenger bag for this school year. She was fairly particular about what she wanted as far as color — some were too plain, some were too dark, and others were too wild. One thing that surprised me was her objection over anything with too much nylon. Apparently she has a strong dislike for the sound nylon makes when you scratch it, and doesn't like the way it feels. So, we had to find a canvas bag in a color that was acceptable.
Fortunately, we found a powder blue one. It was plain, but that gave her an idea: "Can I decorate it? Draw and write on it?" "Sure," I agreed, but wanted to approve her design before she took the Sharpie permanent marker to it.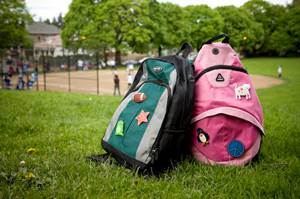 When Pak-Nak offered to send me some charms for review, I thought that they would make a perfect addition to her custom-designed bag, and after looking through all their designs, I knew two that she would especially like to add to her bag: Tabby the penguin, and Earth the planet.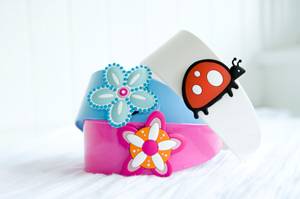 Manfred the snail was soon affixed to the top of her lunchbox as well. They really make her school accessories stand out, but they're even more fun when you think of more creative uses, such as the ones pictured here.
These PakNak charms are beyond cute. They are sturdy, being made of a rubbery material, 3D, and simple to affix, and yet easy to change as frequently as your child's interests. There are charms to suit the youngest toddler to tweens and beyond (I'm trying to figure out what I could personalize with one of their colorful flower designs).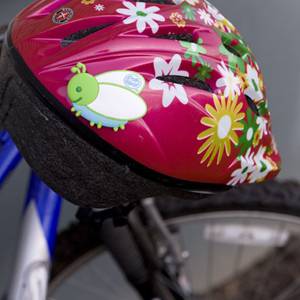 They would make great stocking stuffers and birthday gifts.
They attach with velcro. They are easy and sturdy. One caution: Amanda put the earth on the back of her messenger bag, which is always rubbing against her, and it fell off, as I sort of thought it might. However, the penguin and the snail have stayed put through the rigors of a typical 5th grade day.
Would you like to win a set of charms?
Five of you will win three charms of your choice (U.S. shipping addresses only). For those of you who are ready to order now, use discount code DE15 to receive 15% off. If you order in September, you'll be entered to win a free notebook/organizer, and 10% of any orders placed in September will go to Schoolhouse Supplies, which helps local schoolteachers get the supplies they need.
Leave a comment if you'd like to win. We'll announce the winners on September 20.