This post may contain affiliate links. Read my disclosure policy here.
Yesterday, Dustin wrote a fantastic post about Mindset, the first of 5 pillars of weight loss as part of his summer series on health and fitness here at 5 Minutes for Mom. Today we're continuing his post with the 10-year plan.

The 10-Year Plan: Create a vision of your future
Knowing what it takes for people to commit to making a change, I like to do an exercise with new clients that I call the 10-Year Plan. This is a way of helping you envision where you want to go and where you don't want to go – and it can be very powerful in helping you stick with the changes you make.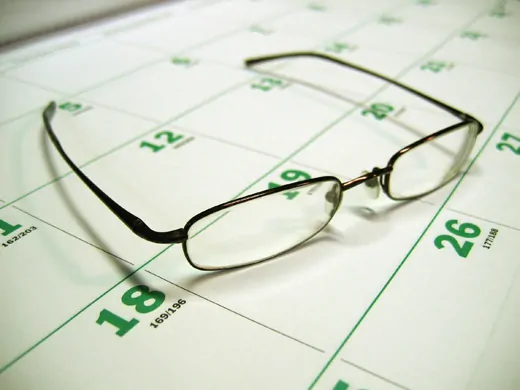 Close your eyes and think about how your life will be 10 years from now if you continue with your current negative behavior. Obviously we all engage in some healthy behaviors and some unhealthy ones. For now, let's just focus on the negative ones. If you continue living the way that you're living right now, how will your life look in 10 years? Take a few seconds to think about this. What would it look like? How would you feel? What would you be able to do – or what would you not be able to do that you can do now?
For example, maybe your lifestyle and the way you've been eating have caused you to gain weight pretty consistently over the last ten years. Think about what another ten years of weight gain will do to your body and your life.
Maybe right now, hiking a mountain is pretty tough for you. In ten years, going up two flights of stairs might be very difficult for you. Right now, you aren't fitting into your pre-baby clothes. In 10 years, you might not fit into an airplane seat, or be able to sit in the bleachers for your child's basketball game. Or maybe you have an 18-month-old and barely have the energy to keep up with him or her. If you don't change something, would you be able to have more kids like you've always wanted?
Record it!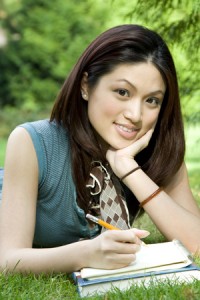 Get as graphic as you can. Put as much emotion into this as you can. Remember, we're trying to make this painful! Maybe there's a person in your life who has poor health or limited mobility because of lifestyle choices they've made. Think about whether you want to be like that in 10 years.
When I talk with women in their 40s or 50s, many of them say, "I don't want to be like my mom. She's in her 60s or 70s and she can hardly do anything." On the flip side of that, picture how your kids will think of you as they get older. Are your kids going to look at you and think, "I never want to be like that"? Are your grandkids going to think of you as "old" and weak?
Now that you've visualized that, write down how you'll feel, how you'll look, what you'll struggle with and what your kids will think of you if you continue on the path you're on. You might even want to write more in a separate journal – spend 10, 15, 20 minutes journaling if you can, so that you really create a powerful image of what your life will be like if you don't take care of yourself.
A positive vision for the future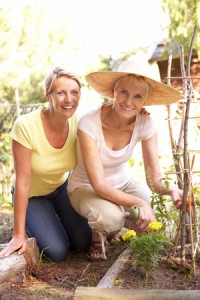 Okay, that's the first part of the exercise. Now we're going to contrast that and think about a positive vision for the future, where you're living the healthiest life you can imagine. Snap your fingers and change the course your life is taking.
If you start putting yourself first, taking care of yourself and making healthier choices, what will your life look like in ten years? Now that you've changed those negative behaviors and started taking care of yourself, what will you be able to do that you couldn't in your negative vision? Will you be able to hike that mountain that's a challenge today? How will you feel? Where will you be able to go? What will you be able to wear? Who will you get to see? How does that make you feel? What kind of joy will all these things bring to your life? What kind of mother, grandmother, friend, sister, or wife will you be?
Think about it for a while, and attach emotion to it just like you did with the negative vision a few minutes ago. Meditate on it and think about how much more fulfilling your life will be when you make these changes.
After you've thought that through, go back to where you just wrote down the negatives and now write down the positives that you visualized, and the emotional images that go with it. Just like with the negative vision, the more detail you can imagine and write down, the better.
Which future do YOU want?
Now that you've done this exercise, you can see two distinctly different futures for yourself. I hope the first one was very negative and the second one was very positive, because that is what will motivate you to make a change and stay on a positive, healthy path. There will be times when you don't want to get up in the morning to exercise. There will be times when you just don't feel like planning your meals for the week. You have a cold, or you stayed up too late working on PTA business. You're traveling for a week and that gives you an excuse to eat less healthy. But if you have these positive and negative visions of your future in mind – or even better, if you have them posted on your refrigerator so you see them every day – you can keep yourself motivated, and get yourself back on track if you've started to slide.
My client Trish started coming to boot camp after her sister was diagnosed with breast cancer. Her sister's illness made Trish realize that the path she was on was not a healthy one. It was suddenly very easy for her to picture a future that she knew she didn't want. She educated herself about cancer and nutrition, and started exercising to take off her excess weight. "I knew I had to do this if I wanted to do anything in the future," she told me.
That motivation is what keeps Trish going even now. "Any time I don't want to get out of bed or I don't want to go to boot camp, I think about my sister Bec," Trish told me. "She always loved to run and get out and be active, but she can't do it anymore. So, it's like, I can get out and do it and I have no reason not to. That keeps me going." Unfortunately her sister lost her battle with cancer, but Trish is now in a healthier spot than ever before.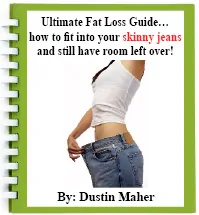 There are so many more mindset strategies I could share, but you are a mom and I know you are busy.
If you enjoyed this, I have a free gift to give you at www.dustinmaherfitness.com. It is a free report called, How To Fit Into Your Skinny Jeans and Still Have Room Left Over.
You might also want to check out some of my home workout DVDs programs that have helped thousands of moms from around the world.
I am Dustin Maher, America's Trainer to the Moms. I am a leading expert on getting moms in shape. I have appeared 88 times on local and national TV, appeared in many magazines and newspapers and been on over 25 radio shows. I have a blog (www.dustinmaherfitness.com) that receives over 1,000 visitors per day and an active mailing list of 6,000 people. I run 11 fitness bootcamp locations in Madison, Wisconsin, and have sold over 10,000 fitness DVDs. My mission is to reach one million moms by the end of 2015 with the support they need to change their mindset, eat better, exercise effectively, and be part of fit families and communities so they can transform their bodies and their lives.

PLEASE NOTE: We at 5 Minutes for Mom are NOT health professionals, nor do we make any health or medical claims or advice here. Please consult your doctor about all medical issues and make sure you follow your doctor and health professional's instructions regarding your health and diet. Photos for this post were found on Microsoft Office online and from our account at Fotolia.