This post may contain affiliate links. Read my disclosure policy here.
With marketing messages and sponsored tweets flying through our streams, how can we keep Twitter a place for conversation and developing relationships?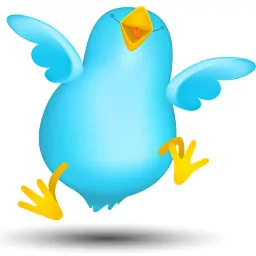 I love Twitter.
I go to Twitter to relax, have fun, visit with friends — and yes, work!
I have worked hard to build my reach on Twitter and, with 18,000+ Twitter followers, it is a key piece of my social media strategy. To put it bluntly — it adds value to my advertising campaigns.
But, having said that, I want to protect Twitter from being polluted and losing the very essence of what it was in the first place.
Now, I am not a person who revels in "the way things were" online. Social media IS evolving and if we can't be excited about that then we are in the wrong business. Nothing will stay the same nor should we want it to.
But, there is something to be said for protecting the value of a platform and not polluting it so that no one wants to hang out there anymore. Then, not only is it not fun, but it has lost it's worth anyway.
Yes, Twitter is one of my favorite places to be. Twitter reminds me of why I love being in social media in the first place. Conversations on Twitter can get your creative juices flowing, help turn around your bad day, and make you laugh out loud.
So here are 5 tips to make sure you can keep Twitter fun…
CONTINUE READING at MOMCRUNCH…
Written by Janice Croze, co-founder of 5 Minutes for Mom. I would love to chat with you on Twitter — @5minutesformom and @janicecroze. (I spend most of my time on our @5minutesformom account, but you can also find me at @janicecroze too!)