This post may contain affiliate links. Read my disclosure policy here.
I have always been a huge fan of worship music. As a singer, I feel such a deep connection to God when I am singing praises to Him. So of course, I am a huge fan of Chris Tomlin's music.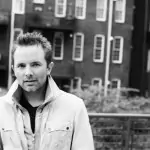 On September 2nd, Chris Tomlin's new CD, Hello Love, was released. I have had the true pleasure of listening to the CD in its entirety, and it is WONDERFUL!
I am waiting in anticipation for when my worship team at church begins singing some of the songs from the Hello Love CD.
I have a passion for Ugandan children. It moved me to discover that Chris was joined by the Watoto Children's Choir from Uganda for his song, "Love". It turned out that the choir happened to be in Nashville and had a day off on the same day that Chris was scheduled to record, "Love", in the studio. The musical union of Chris and these incredible African children, is amazing.
"These beautiful kids are AIDS orphans. Who better to sing a song called "Love". The way this song was finally recorded is truly a gift from God. It was truly one of the greatest days I've ever experienced in the studio. I hope you can hear the hope in the voices of the Watoto Children."
From the tender and intimate, "I Will Rise", to the full of energy "You Lifted Me Out", Hello Love has a variety of worship songs for the moments you are on your knees in reverence and the moments you are jumping in joy over God's goodness.
This album is a treasure.
Please take some time to sample Hello Love. I have a sneaking suspicion that you will love what you hear.

If you would like to win one of 5 copies of Chris Tomlin's new CD, Hello love, please comment below. We will draw our winners on September 20th.
Good Luck.