This post may contain affiliate links. Read my disclosure policy here.
In 2006, Ayiesha Woods entered the gospel music scene with her album,
Introducing Ayiesha Woods, and received a Grammy nomination and a Dove Award nod for New Artist of The Year.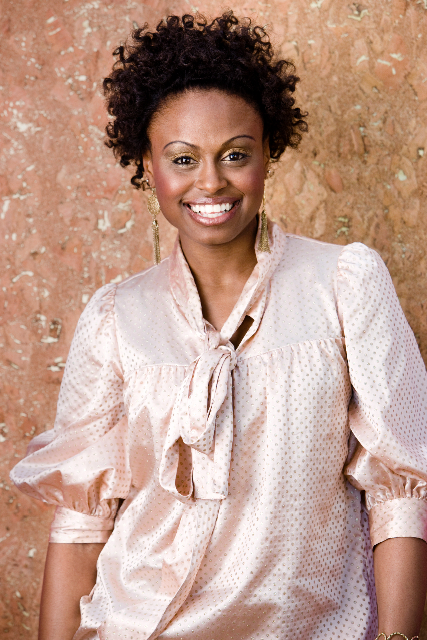 On Spetember 9th, Ayiesha Woods is releasing her Sophomore album,
Love Like This, produced by Chris Stevens (tobyMac, Group1 Crew) and Jamie Moore (Mandisa, Falling Up).
Her album, Love Like This, is one I would recommend to blast through your house when you're having a bad day. Not only will the upbeat, urban-pop sound get you dancing, the lyrics will bring you to a place of reflection.
I've adopted the song, "fight", as my own personal anthem.
When your marriage is struggling, when you're dealing with conflict, or when the situations around you seem helpless, Ayiesha has some advice for you:
"we can let it break us down, or we can turn it back around, and only get stronger.
Those times when it don't go so well, we gotta stand up and fight for it.
keep your head up high, your eyes on the prize, don't let it pass you by."
The song, "New Beginnings", follows a similar message with lyrics that state:
"I know you've been hurt before and you don't want to try no more,
said you already closed the door to that part of your heart.
But you can love again, in time your heart will mend.
Before it's all over, you'll be doing fine.

I believe in new beginnings, no matter what they say, yesterday is over. Today's a brand new day."
Love Like This also offers beautiful worship songs that lead you to sing along in praise.
Her title track, "Love Like This", is one such song, that celebrates God's incredible love.
Here's a special treat for you. Turn up your speakers and get ready to dance, while listening to her entire album below.
Since I know you'll love it, comment below and enter to win one of 5 copies that we have to give away.
We will draw our winners on Wednesday, September 10th.

Good luck.