This post may contain affiliate links. Read my disclosure policy here.
I am sure you are familiar with this scene:
Your lovely child returns home form a long day at school, and as they run into the house, their backpack is thrown violently to the ground.
Poor backpacks; they take a lot of abuse.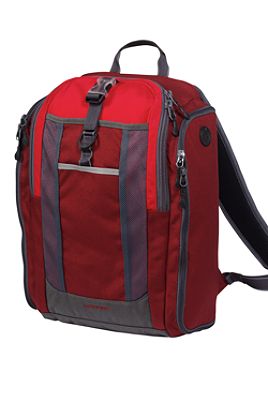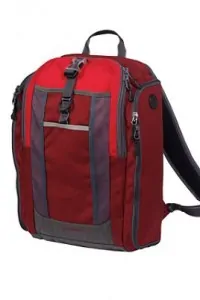 Lands' End introduced the Cordura StudyHaul Backpack, and it's perfect for those children who are hard on their backpacks. It's made of cordura nylon, which resists tears and abrasions better than other standard pack cloth. In fact, it's three times more durable than standard polyester, and two times more durable than standard nylon.
The Good Housekeeping Research Institute calls the Cordura StudyHaul Backpack a "Grade-A Standout" and gives it the only perfect score for performance.
The Cordura StudyHaul Backpack features C shaped straps that make for a comfortable fit, especially for those students with many books to haul. Its side pockets, with organizational compartments, make storing school supplies a cinch, while keeping them in a handy location.
For the walk to and from the bus each day, the Cordura StudyHaul Backpack has a special pouch/cord port for MP3/CD players.
This sturdy and highly functional backpack can be yours. Lands' End has provided us with one Cordura StudyHaul backpack in red, to give to one lucky reader.
To enter, please leave a comment below, and please make sure you have read and are following our Back to School Giveaway Guidelines.
This contest is open to both U.S. and Canada.
Good luck!