This post may contain affiliate links. Read my disclosure policy here.
Swimsuit Confidence Week starts on Monday!
Do you have swimsuit confidence?!?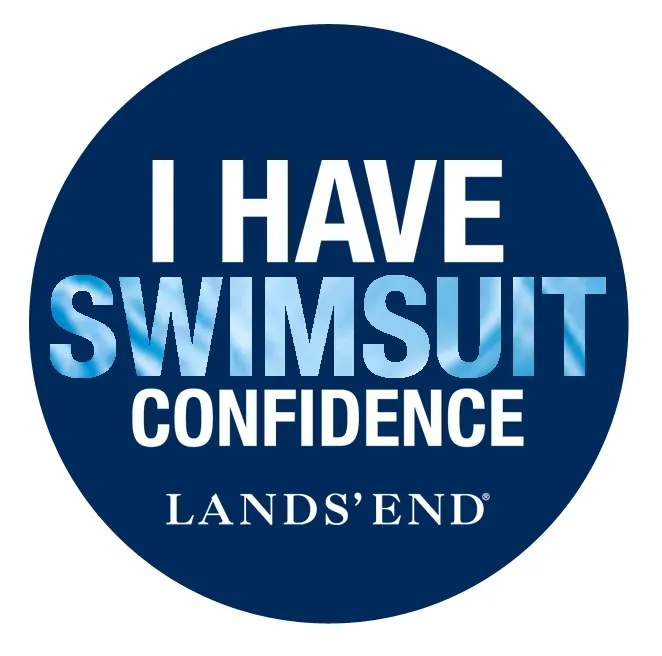 I don't imagine many of us moms jump at the chance to don bikinis and run to the beach like we did when we were in our teens!
I think most of us groan and our stomachs turn at the thought of heading out into public in a swimsuit. Our bodies just don't look the way they used to — and getting used to the changes is not easy!
But, fortunately Lands' End makes such a huge variety of swimsuits that allow us moms to find swimsuits that flatter and enhance our figures, (and help diminish the parts we want diminished!)
I don't know about you, but the teeny, tiny bikinis in most of the stores just don't won't work on me anymore!
A Huge Week Long Party with Lands' End Starts Monday!
Join Lands' End each day May 23 – 27, 2011 from 12:00 – 1:00 p.m. CDST and participate in a series of National Swimsuit Confidence Week events on Twitter. The week-long movement was created to celebrate women of all shapes and sizes as well as educate and inspire them to embrace their swimsuit beauty and have fun this summer. Each day Lands' End will give away 10 Lands' End Swimsuits, 10 Lands' End Beach Towels and announce exclusive swimsuit promotions!
Date:   Each Day (Monday through Friday) May 23 – 27, 2011
Time:   12:00 p.m. – 1:00 p.m. CDST
Location:  #landsend
Follow:  @LandsEndPR
5 Minutes for Mom is going to be kicking off National Swimsuit Confidence Week on Monday by co-hosting the Twitter event and would love for all of our readers to join us!
To join the movement (and for your chance to win)
Get the Twibbon – Go to http://twb.ly/j2GmLn and display the "I have swimsuit confidence!" Twibbon on your Twitter profile photo.
Send a tweet to @LandsEndPR proclaiming "I have swimsuit confidence!" #landsend for a chance to be entered to win a $500 Lands' End gift card.
Tweet now through May 27.
The winner will be announced at 5:00 p.m. CDST on May 27, 2011.
Written by Janice Croze, co-founder of the mom blog, 5 Minutes for Mom.com, and lover of Twitter (@5minutesformom) and Facebook (/5minutesformom). Friend/Follow/Like — whatever you choose. Just holler at me to chat back!
Disclosure: We are working on a paid campaign with Lands' End to promote this Swimsuit Confidence program.