This post may contain affiliate links. Read my disclosure policy here.
Amanda (age 9) has been really enjoying this game.
In Diner Dash, the player must seat customers, take orders, and clear dishes in the diner.
Diner Dash 2 features a different restaurant, and gives the players upgrades based on appearance.
One thing that I really like about this game is that it doesn't take up a huge amount of disk space or processing memory. I like the kids to use our old Windows 2000 desktop to play computer games (which is somewhat corrupted). Many new games with all their awesome graphics either won't run on Windows 2000, or run too slowly due to a lack of space. Amanda has played both of these on that computer with no frustrations.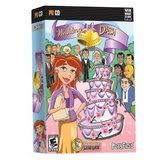 According to my game-tester, this is completely different than Diner Dash, and even features a new character (not Flo from Diner Dash). The planner must meet the expectations of the bride and groom in catering the wedding. Amanda (age 9) enjoys the simplicity of Diner Dash the most, but she advised that I would probably enjoy Diner Dash 2 or Wedding Dash more.
This one also loaded on our old computer with no problems.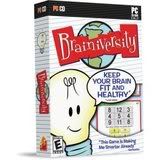 This truly is a game for the whole family. Amanda (age 9) plays without complaining that some math facts are sneaking their way into her summer. Kyle (age 4) watches us play and giggles at the twittering sound that the lightbulb mascot guy makes as the text is going across the screen.
There are four categories: language, memory, math and analysis. Your quizzes are customized based on the age that you enter when you sign up. The game can track up to 6 users on one computer
The idea is that by doing some brain workouts, you can improve your mental function. I can't testify as to whether or not that works, but if it does, I'm all for it. It is fun, and the competitive side of me loves trying to improve my score and looking back on past results, as well as comparing my brain's function to others in the family.
I have meant to try this out, but I haven't had the time yet. Before I got obsessed with interested in blogging, I enjoyed playing adventure or role-playing games on the computer or gaming system. I would think that with the popularity of sit-coms such as "Office Space," this office-based simulation game would appeal to many. It is rated "Teen" for some vulgar humor, so I have not let Amanda play this one. I'm looking forward to giving it a spin myself.
Five of you (U.S. shipping addresses only) can win one of each of these games from Brighter Minds Media worth close to $100. Leave a comment here if you would like to win, and we'll post the winners on August 1.