This post may contain affiliate links. Read my disclosure policy here.
Families are coming together for game time, and introducing a whole new element of fun as they spend time enjoying each other while playing games on their Wii, Xbox360, Playstation 3 or other gaming systems.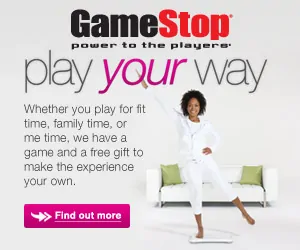 At GameStop you can take the fun to a whole new level as you play your way.
Whether you are playing for family time, fit time or me time, GameStop has the games and gear for you.
And right now, if you purchase $59.99 worth of eligible games or gear at GameStop.com, you can earn one free gift: $15 T.G.I. Friday's Gift Card (Family Time), $15 Fitness Apparel Gift Card (Fit Time) or a One-Year Magazine Subscription (Me Time).


Twitter Party
We are taking part in the fun as well. On Monday, January 24th, we will join GameStop for 90 minutes of mingling and prizes. We will discuss how we spend time with our families and the best ways to include game time into family nights. GameStop experts will also be on hand to talk with you about the titles that are best for you and your family.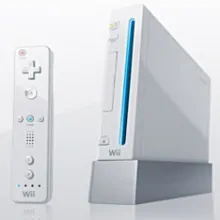 Of course there will also be PRIZES!
PRIZES
During the party, we will be giving away ten games and One Grand Prize Wii Bundle.
Here are the titles that you will have a chance to win. For most titles, you will have your choice of platform.
Donkey Kong Country
Hasbro Family Game Night 3
Just Dance Kids
Kinectimals
Little Big Planet 2
Kirby's Epic Yarn
Super Mario Galaxy 2
uDraw
Wii Party
Eye Pet
Wii Sports Resort

Prizes will be open to both US and Canadian shipping addresses.
See, I told you it was filled with fun.
Party Date, Time and Hashtag
Date: Monday, January 24th
Time: 1:00 P.M. ET – 2:30 P.M. ET
Hashtag: #Gamestop
Be sure to follow @5minutesformom, @jilllain, @gsmommaj, @GSGamerGal and bsharum.
RSVP
Are you coming? Please leave your twitter handle below to let us know that you will joining in on the fun. We can't wait to see you there.

This post is part of a paid campaign.