This post may contain affiliate links. Read my disclosure policy here.
Did you know that you can buy baby books that are truly baby proof? They're called Indestructibles!
I've been slowly going through all of our stored baby stuff trying to figure out what I can reuse for baby #3. Amazingly, even after two kids, most of the clothes, blankets and toys are still in good shape. The little baby books though…they are shameful!
After going through two babies, who became toddlers and, unbeknownst to me, have moved on to being preschoolers, most of the books lining our little bookshelf are missing covers and pages. And those books that managed to keep their pages in tact have an array of little teeth marks outlining each page.
So, all you parents out there, how do you keep those baby books looking nice (or at least readable) through the destructive and teething baby years?
Well, Indestructibles might just have the answer so many of us are looking for!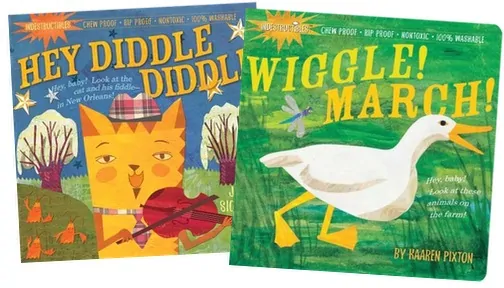 Indestructibles, founded by a mother of triplets, are books designed with your baby in mind! The paperlike material of these books cannot be ripped, torn or punctured by your little pre-reader and they are 100% safe and nontoxic. Your baby can hold, pull, chew, bend, and drool all over this book and, if the book starts to get a little messy, simply throw the book into the washing machine or dish washer. That's right… these books are washing machine and dishwasher safe!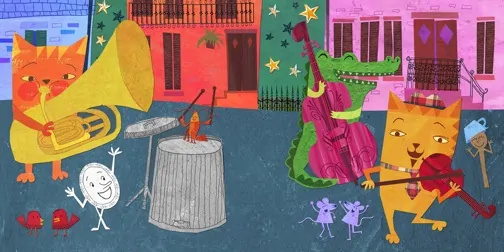 While you are loving how baby-resistant these books are, your baby is going to love how bright and colorful they are! Each book features amazing and vibrant illustrations that are sure to keep your baby entertained. What's missing from the books? Words! The words are specifically left out of the books so the parent can make up the story as they read to baby.
Indestructibles are available in nine different titles:

Wiggle! March!
Creep! Crawl!
Flutter! Fly!
Plip-Plop Pond!
Jungle Rumble!
Mama and Baby!
Mary Had a Little Lamb
Hey Diddle Diddle
Humpty Dumpty
Each 7 inch by 7 inch book retails for $4.95 ($5.95 Can.) and are available wherever books are sold including Amazon.
While I haven't put our Indestructibles book in the hands of a baby yet, it has been "tested" by my less-than-gentle toddler and preschooler. So far, I can already tell these books are amazingly tough! I am so excited to stock up on more Indestructibles for baby #3. They are perfect not only at home but also to keep in my purse or diaper bag. These books also make great baby shower gifts and, if you already have a little one at home or are expecting one soon, the Indestructibles are amazing stocking stuffers.