This post may contain affiliate links. Read my disclosure policy here.
When you're planning a seven hour trip in the car with a preschooler and a toddler, you'll start thinking of anything and everything to possibly keep them occupied. Especially since my girls do not like to sleep in the car –seven hours is a LONG TIME!!!
My girls aren't quite to the ages where the car ride can be filled with reading or one of those popular handheld gaming devices. Thankfully we are equipped with iPhones and an iPad! While those hand held games are a bit too "old" for my girls, they have no problem navigating the many iPhone and iPad apps designed for their ages (and beyond).
Our favorite apps right now are Miss Spider's Tea Party and Miss Spider's Bedtime Stories from Callaway Digital Arts!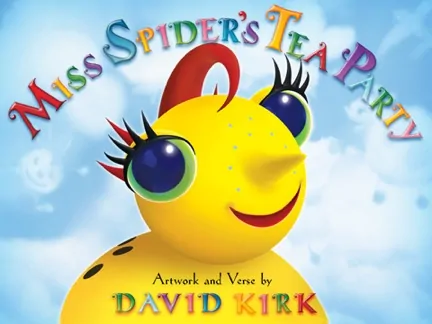 Based on the best-selling storybooks by David Kirk and the lovable Nickelodeon show, "Miss Spider's Sunny Patch Friends", each app offers a variety of activities around a heartwarming story about friendship and family. The story itself, on each app, can either be read aloud to your child, in a video-type way, or choose to have the words displayed beneath the images so your child can read along. My girls absolutely love that the images on the "read along" part are interactive. Such a fun touch for a kids app!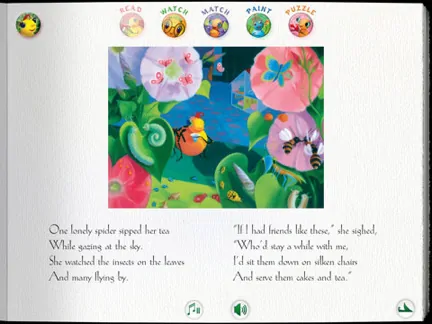 The apps also include a Matching Game, fun pictures to "paint", and jigsaw puzzles (in both 6 and 12 pieces). Each of these features offers different levels so it can grow with your child or, if you have both a toddler and a preschooler in the house like me, both of your children can use the apps!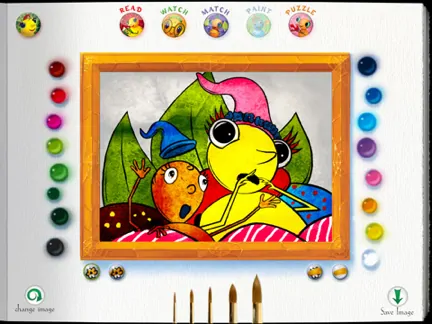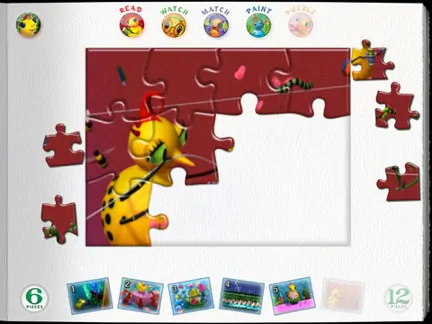 Miss Spider's Tea Party and Miss Spider's Bedtime Stories are amazing apps that your kids are going to love! My daughters just cannot get enough of them!!! Partly, I'm sure, because of the lovable characters, but also because there are so many different options within each of the features that they never get bored!
These are definitely apps you will want to check out for your little ones. The games, the stories, the animation, and the amazing quality all make these apps definitely worth the price!!! Miss Spider's Tea Party is available through iTunes for the iPad for $7.99 and for the iPhone for $2.99. Miss Spider's Bedtime Stories is available for the iPad for $7.99, also through iTunes.
You can also check out the Miss Spider apps Twitter (@MissSpiderApps) and on their Facebook page. Oh, and here's a little heads-up…they are gearing up to give away an iPad in the coming months on their Facebook page!
Wouldn't you LOVE to have these apps as you get ready to travel this Holiday Season? Well, then you're in luck! We have an amazing Miss Spider prize pack that we are giving away to one lucky reader! We're not just giving away some free apps….we're giving away a Miss Spider Tea Party for 12!!!
Here's what is included:
You will win everything you need to host the best Miss Tea Party ever!

Directions & Supplies to make your own Miss Spider cupcakes

A package of tea (for the adults)

Miss Spider party supplies

12 Miss Spider Goody Bags featuring a note from Miss Spider, two Miss Spider books, a plastic spider, and codes to download the two Miss Spider apps for free!

A party package worth $100!!!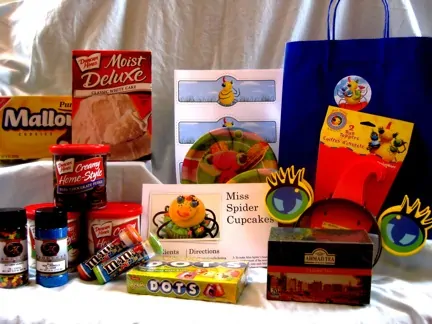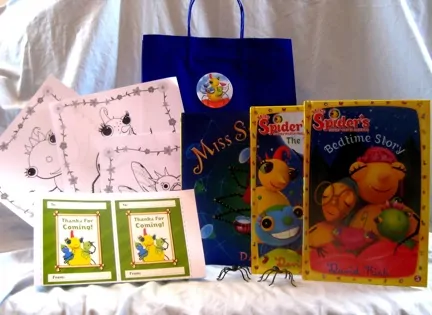 To enter, simply leave us a comment on this post by January 17! This contest is open to US residents only. Please see our site's terms and conditions for our complete contest rules.
Thanks to Callaway Digital Arts for providing my family with codes for these apps to review and for providing our winner with this amazing Miss Tea Party package!