This post may contain affiliate links. Read my disclosure policy here.
Have you become more aware of the impact of your choices on our environment and our future? Are you always striving to be a bit more responsible with your choices to try to limit that impact? I have made a few changes, and one of the ones that I have been fairly consistent about doing is bringing my own bags to the grocery store.
I was so pleased to receive the peach bag from minusbags. This bag is a sturdy 100% cotton twill. The unstructured design helps it hold larger or bulkier items (unlike the squarish brown paper bag reproductions that I've purchased from my grocery store). Another plus from the minusbag is that they are sturdier and prettier, carrying fruit and vegetable designs instead of a store logo. One day I was almost accosted by a store clerk, becaus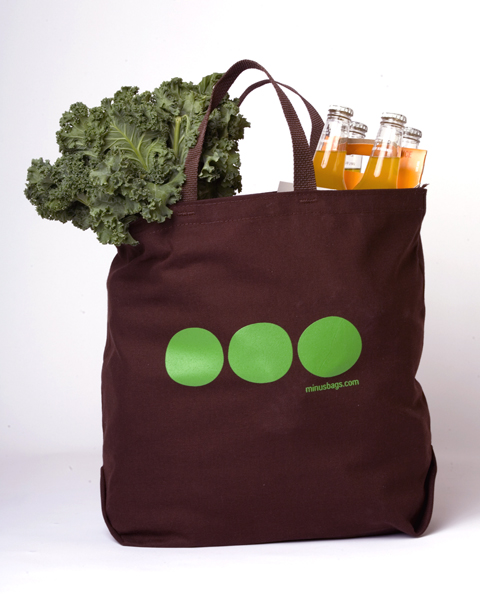 e in addition to the two bags from her store, I was using one bag from a different store. That won't happen with minusbags.
I also enjoy using my bag for trips to the library. They carry my heavy books much better than a cheap plastic bag. And, as the minusbags site informs: plastic bags are bad news:
According to the EPA, more than 380 billion plastic bags are used in the U.S. annually — and an estimated 100 billion are thrown away each year. Most clog landfills, but many end up snagged on trees and fences as an ugly reminder of our disposable society. And most plastic grocery bags are not biodegradable. They actually break down into smaller and smaller toxic particles that pollute our oceans, rivers, lakes and soil. Every year, thousands of animals, particularly marine mammals, choke to death after mistaking discar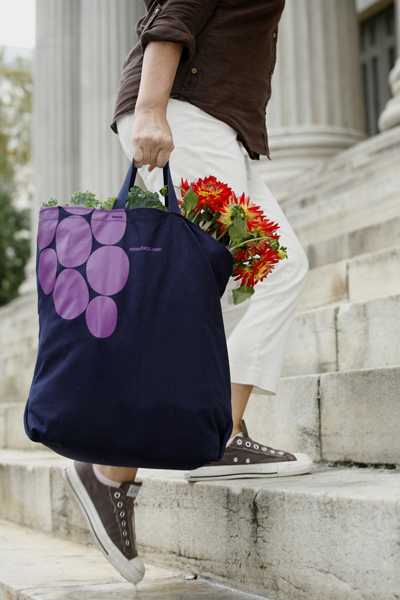 ded plastic bags for food.
Try less plastic and more pretty with minusbags. One reader will win three minusbags.  If you'd like to win, please leave a comment on this post, and check out the New Habits in the New Year guidelines at this main post.
Come back on January 9 to see if you have won. Please be sure that the email address that you provide is one that you check regularly, and also check your spam folder when the winners are announced if you see your name.