This post may contain affiliate links. Read my disclosure policy here.
As much as we may wish it weren't true, life requires a lot of vacuuming — especially if you are living life with kids!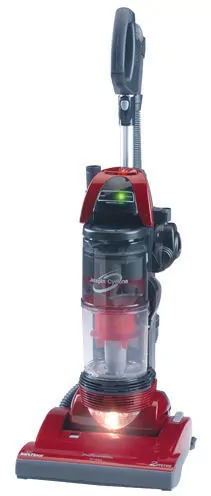 I marvel at how quickly my floors can go from clean to "Get out the vacuum STAT!"
But the one thing I LOVE about vacuuming is it can instantly make my whole house look SO much better.
The key is to have a vacuum that does the work with as little effort from me as possible.
My experience with the Panasonic MC-UL915 Jetspin Cyclone:
When I tested out the Panasonic MC-UL915 Jetspin Cyclone I was very pleased at how easily it did the job!
The vacuum seems to propel itself forward and I don't have to put any work into pushing it. It glides around with me doing little more than steering.
It also has powerful suction and I don't find myself having to go over the same dirt again and again trying to get it to pick it all up. Its fantastic suction definitely cuts down my vacuuming time.
As for maneuverability, the vacuum isn't too heavy and moves quite well around furniture. But it is large so, of course, I do have to use the accompanying attachments to get into tighter areas.
The big test for me is if a vacuum can pick up my dog's hair off the furniture. AJ has short, fine hair and it makes me crazy when I see it all over my couch!
The Air Turbine Brush does quite a good job removing the pet hair, although I do have to put in serious effort. And since the brush isn't very wide, it takes awhile to clean the entire couch.
The Panasonic MC-UL915 Jetspin Cyclone features a "Dirt Sensor" which is supposed to turn from red to green when the floor is clean. However, I have yet to see my vacuum read "dirty."
Either my floors are very clean all the time, (I disagree,) or they developed this sensor on some serious dirt. If I listened to the dirt sensor, I wouldn't be vacuuming my house! So, I find the "Dirt Sensor" doesn't tell me anything. But that doesn't bother me.
I like that this vacuum is bagless because I hate buying bags and never have them on hand when I need them! And it is great bonus that the dirt cup can be disassembled and washed.
Also, I am very happy that the Panasonic MC-UL915 Jetspin Cyclone features a HEPA Exhaust Filter, which captures particles such as allergens, irritants and pollutants.
Panasonic MC-UL915 Jetspin Cyclone Features:

Dirt sensor eliminates guesswork – display turns from red to green when floor is clean
Unlike competitor models, the dirt cup can be disassembled and washed, eliminating pet odors
Four onboard tools including Air Turbine Brush to remove pet hair from upholstery
12-foot wand and hose for curtains and other hard-to-reach areas
HEPA filtration to remove allergens, pollutants and irritants
Available at an SRP of $249
Visit www.panasonic.com/vacuums for more information
BOTTOM LINE:
For its price point, I think the Panasonic MC-UL915 Jetspin Cyclone is a GREAT buy! If you don't want to spend a ton on a vacuum, but you want some good suction and performance, the Panasonic MC-UL915 Jetspin Cyclone is a good option.
Enter to Win
To enter, simply leave a comment letting us know what you look for in a vacuum or what features sound most appealing to you about the Panasonic MC-UL915 Jetspin Cyclone.
The winner will be chosen by random.
This giveaway will close on Friday, August 20th. We will announce our winners on Saturday, August 21st. This giveaway is open to US residents and is void where prohibited. Please see our site's terms and conditions of use for more information.
While in order to simplify entering for you we no longer accept extra entries, please feel free to share this contest on Facebook and Twitter, and/or sign up for our newsletter, or add our feed to your reader. And you can like us on Facebook and follow us on Twitter if you want!
Written by Janice Croze, co-founder of 5 Minutes for Mom.
Please Note: Pansonic provided prizing for this giveaway along with a product sample. As usual, my opinions are completely my own!