This post may contain affiliate links. Read my disclosure policy here.
Depth of field (DOF) is perhaps the most mysterious of camera basics. A simple definition for DOF would be what's in focus or sharp in the scene and what isn't.
Wikipedia further defines DOF as "determined by the camera-to-subject distance, the lens focal length, the lens f-number, and the format size or circle of confusion criterion". Please totally and completely forget format size and circle of confusion for now, because unless you really have the first three down, the last two are just what you think they might be, a circle of confusion. This is the part that really confuses people. DOF is not just the aperature on your camera, but for now let's focus on aperature.
The first thing we want to review is how f-numbers or aperature affect your depth of field. Aperature does not equal Depth of Field (I wish I had known that early on!) A small f-number, 2.8, will give you a very shallow focus as seen below.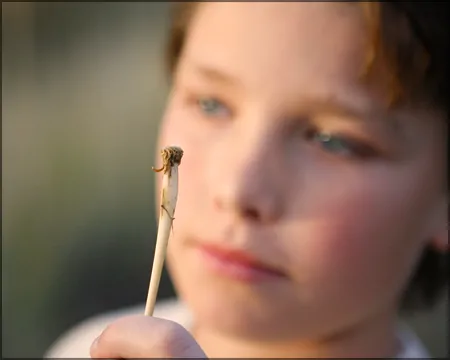 A bigger f-number, will give you a deep field of focus as seen below, which means more of the image will be sharp.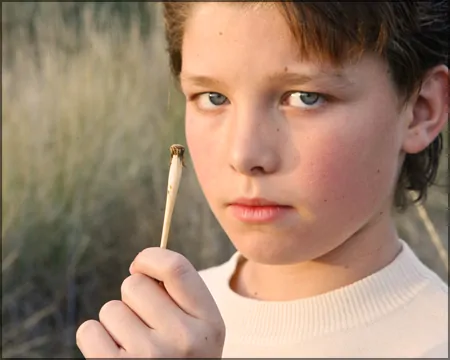 Almost all cameras give a measure of control over your depth of field. The f-number can be controlled in a variety of ways depending on the model and make of your camera. Remember the word, "MANUAL", use it. If you have an instant camera, review your settings. If your manual doesn't explain it, just use common sense and a little experimentation to figure it out. You may have a macro mode (usually a setting represented by a tulip) and a landscape mode (usually represented by a mountain).
So lesson number one. If you just want a little bit of the scene to be in focus, use a small f-stop (tulip). If you want most of your scene to be in focus, use a big f-number (the mountain).
That's part one….the next two parts are pretty critical as well. Your DOF will depend on how close you are to a subject AND the lens focal length (those little numbers you have on a big lens when you look down). A 2.8 with a 17mm lens is NOT the same thing as 2.8 with a 100mm lens, pinkie promise. I will save that for another day.
The best way to get consistent results is to experiment, practice, and compare results. You can also purchase a DOF guide for your camera at B&H Photo or here's one you can download online.
Good Luck!
Written by 5 Minutes for Mom contributing editor, Marcel Walker.