This post may contain affiliate links. Read my disclosure policy here.
Summer seems to be one of our busiest times of the year with baby showers and bridal showers, births and weddings, and, of course, birthdays and graduation parties. My refrigerator is literally covered with invitations and announcements. It's actually kind of fun to see the different designs and pictures!
If you are sending out invitations or announcements this Summer (or any other time of the year), head over to Paper Culture and take a look at their beautiful and modern stationary!
With hundreds of stationary companies out there, why use Paper Culture? Easy, they are modern, high quality, "green", and they'll do all the work for you!!!
Modern
Paper Culture offers everything from baby announcements to every sort of party invitation imaginable. They also have an amazing line of holiday cards, personalized stationary, thank you cards, and note cards. With a variety of cards for mom or child, there is something for everyone. My daughter has her eye on the princess design so she can send notes to grandma, while I love Leaving You Breathless!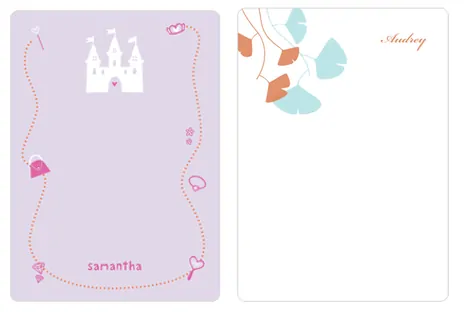 And this one just makes me want to throw a party!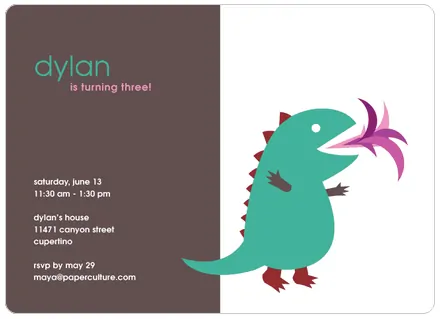 Quality
Each Paper Culture card is printed on heavyweight 130 lb paper (envelopes on 100 lb paper). Holding a Paper Culture card in hand, you'll see the difference that quality like that can make! And, each delivered order is placed in a signature keepsake box.
"Green"
The modern design of these cards is printed on 100% post consumer recycled paper, are Green-e certified and/or Green Seal certified, and are elemental chlorine free. All envelopes and packaging are made from recycled paper. And, to continue their efforts to be "green", Paper Culture has also committed to planting a new tree in a US national forest for every order placed!
Simple, Simple, Simple!
After you have personalized your card, a Paper Culture designer will review your order and send you a FREE digital proof so you can make sure that everything looks just right! If you have questions along the way, Paper Culture designers are just a phone call away, eager to help!
Ok, now here comes my favorite part — Paper Culture will address, mail, and add a personalized message to your cards…FOR FREE! Yes, for free!!! I'll give you a second to lift your jaw off the floor. Can you imagine the time you'd save by having someone else do all that work for you? Simply pay for the price of the stamp and Paper Culture will address (with both the recipient and return addresses), stamp (with a real stamp, not that ugly red postage meter thing), and mail your cards! Oh, go ahead, let your jaw drop again!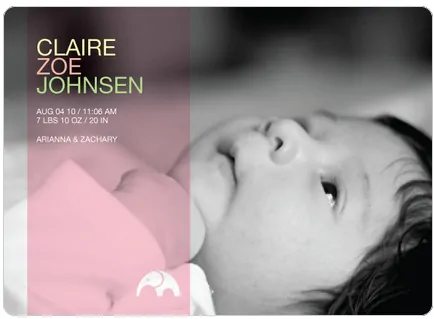 With these amazing cards priced as low as $1.49 each AND free shipping, you'll definitely want to check out Paper Culture for all your card, announcement, and stationary needs!
We are excited to be giving away TWO $50 gift certificates to Paper Culture! To enter, simply leave a comment below by Friday, July 2nd. Our winners will be announced Saturday, July 3rd. This contest is open to US addresses only please.
BONUS: Paper Culture wants to not only give our winners $50 to Paper Culture, but they want to give them $75! To be eligible for this prize increase, simply do the following:
Tell us what card is your favorite from Paper Culture
Tell your friends on Twitter about your favorite Paper Culture card ("my favorite card @paperculture is link")
Become a fan of Paper Culture on Facebook and tell your Facebook friends about your favorite Paper Culture card with a link
Once you've done all three, leave us a comment here telling us your favorite card, your tweet link, and a link to your Facebook. If you complete all three and are randomly selected as one of our winners, you will receive a $75 Paper Cultures gift certificate, instead of the $50 gift certificate. Note: These are not required to enter this contest, they are only a requirement if you want to increase the amount of your gift certificate if you should win. If you choose not to do the three extra items, you will still be eligible to win the $50 gift certificate!
Please refer to our site's terms and conditions of use for more information.
For this post, I did receive a sample pack of the Paper Culture cards.