This post may contain affiliate links. Read my disclosure policy here.
"Sometimes I believe in as many as six impossible things before breakfast."
– Alice, Tim Burton's Alice in Wonderland
Does believing in six impossible things before breakfast have a particular relevance for Linda Woolverton, screenwriter of Disney's Alice In Wonderland, as a mother? "My whole MO with my daughter was to raise her to believe that she can do anything, be anything, accomplish anything she wants."

"This is my dream," declares Alice in the film. "I'll decide where it goes from here. I make the path." It's the purest expression of what it means to be a protagonist—in a movie, and in life.
Believing in the impossible, shooting for the moon. What an incredible theme for a movie.
In Disney's ALICE IN WONDERLAND, now available on Blu-ray, DVD, and Movie Download in North America, Alice (Mia Wasikowska), now 19 years old, returns to the whimsical world she first entered as a child and embarks on a journey to discover her true destiny.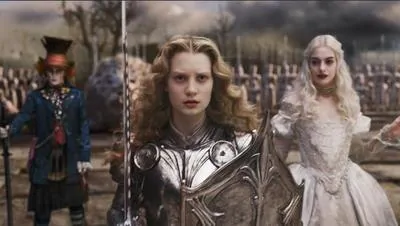 In the film's climatic scene, as Alice advances on the Jabberwocky, she counts off six impossible things to herself: "There's a potion that can make you shrink; a cake that can make you grow; animals can talk; cats can disappear; there's a place called Wonderland; and I can slay the Jabberwocky." "Counting off is the process of working up to achieve her goal.
What six impossible things do you think of before breakfast?
Perhaps you dream to touch lives around you in a monumental way.
Maybe you dream of finally owning a house.
Do you dream of finishing school and earning that degree?
Or maybe it's a bit simpler, dreaming to have more patience throughout the day.
I would like to hear one of YOUR "impossible" dreams, but keep in mind that nothing is impossible. Please leave a comment below, sharing your impossible dream.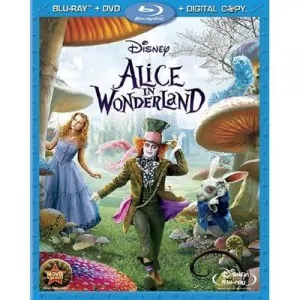 We will select one winner at random to receive an Alice In Wonderland Combo Pack, which includes the film on DVD, Blu-ray, and Digital Download. Retail value is $44.99
This giveaway is open to US shipping addresses only and ends on Friday, June 11th. We will announce our winner on Saturday, June 12th.
Please see our site's terms and conditions of use.
For this post, I did receive one Alice In Wonderland Combo Pack. An additional combo pack is being provided for giveaway purposes.