This post may contain affiliate links. Read my disclosure policy here.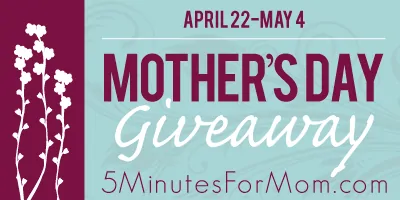 What does your Mom REALLY want for Mother's Day?
We Moms love to be given a unique gift that shows that someone thought about us personally.  We have recently been introduced to a new product that is a perfect fit for that!  Snapily is the only company in the entire world that is able to print personalized 3D and animated Flip photo merchandising!
They have many different products, including cards, notebooks, scrapbook pages, and business cards (who wouldn't like some 3-D blog business cards? How cool would that be?!), all printed in their unique 3-D format.  They also put up products year round specialized for holidays.
Their site is easy to maneuver – you just pick a template, load your photos in, and order!
And they would like to give ALL of you a free offer for Mother's Day –  a free personalized card!!  All you pay is $2.23 for shipping and handling, which is less expensive than any non-personalized card that you could buy at a grocery store – this offer is hot!  Simply go to this link for the 5 Minutes for Mom Reader's exclusive offer, click "Get Started" under the "Free Photo", pick your design, upload your picture, and you're done!  Be sure to use the code gift4mom when checking out.  But be sure to take advantage of this offer as soon as possible to ensure that you get your personalized card by Mother's Day!
Their line of Mother's Day products also include heavily reduced priced 8×8 3D photos which accommodates 3, 4, or 5 photo and their very popular useful AND personal gift of notebooks.
Also, one lucky person will win a $25 gift certificate to Snapily to create whatever they want!  And as affordable as their products are, you will get a lot for your $25 gift certificate!
To enter, go to the Mother's Day Offer, click get started, and come back and tell us which design is your favorite.
This giveaway is open to US and Canadian shipping addresses and closes on May 4th. We will announce all of our Mother's Day Giveaway winners on May 5th.
If you'd like to help us spread the word, you can link back to our Mother's Day Giveaway 2010 post and include a "Mother's Day 2010 Giveaway" button in a post or on your sidebar. While linking is not required to participate, we really appreciate any linky love you can send over to help us continue to run special giveaway events like this.
Please visit our Mother's Day Giveaway 2010 post and our site's Terms and Conditions of Use for a complete list of our contest and giveaway rules.
But don't forget – everyone can get the free Mother's Day Card!! Even though there is one winner for the gift certificate, you don't have to wait to win in order to take advantage of this great offer. Plus if you wait, your card won't arrive in time for Mother's Day!
By 5 Minutes for Mom Contributing writer, Rachel.  I did receive a sample item to do this review, and Snapily is providing the winner's prize. Receiving products for reviews does not affect my opinions stated in this post.