This post may contain affiliate links. Read my disclosure policy here.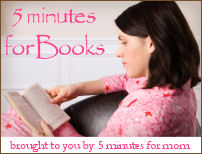 Organizing for Life
Just hearing the title, Organizing for Life: Declutter Your Mind to Declutter Your World, made me want to read this book. I admit that I am, as author Sandra Felton calls us, a messie.
A Messie wants to be in control, so she keeps everything in sight so that she will have it when she needs it. She keeps a lot of things that she is unlikely to need because, as she says, "You never know. Someone might need it someday." This great bulk of material, much of it sitting out so she can keep an eye on it, is a great distress to her family and to herself as well. The house is not pleasant to live in, and it does not look good. The Messie feels as if she works hard all the time but accomplishes little (p. 150).
Sandra Felton spends the first part of her book defining the three types of messies and listing specific obstacles that hinder each type. They are the saver, the clutterer, and the time-waster. These three chapters helped me to identify why I can't ever get my home completely under control. This book does not give the hows as much as it gives the whys regarding the housekeeper's personality and preferences. Several chapters are devoted to detailing more serious causes of disorder such as depression, an alcoholic family background, adult ADD. Being on the lower end of the messie scale, many of these issues did not apply to me, and it sometimes felt as if she were insinuating that there is a serious reason behind why all messies have a disorganized home.
I have always known my problem–I'm lazy! Actually, she helped me define some of the causes of "laziness" or actually a lack of motivation, while giving steps to overcome them. While reading, I was inspired to go ahead and tackle some of the clutter in my home. I find that reading a book such as this one (or Don Aslett's Clutter's Last Stand: It's Time to De-junk Your Life) helps to give me that additional motivation that I need to tackle a room or a closet that is in great need of being purged. The how to begin section on her website actually outlines what to do when you are ready to start (I'm using the Mt. Vernon method right now).
The messie personality tends to be motivated emotionally, so routine housework is hard. We wait until we feel like vacuuming to do it. Those who have managed to keep a well-ordered and beautiful home work by routine, doing certain things at certain times of the day, without regard to their feelings. However, she maintains that once the work is done in a way that is easy to maintain, the beauty of a home is motivation in itself. Another principle that Sandra Felton says hinders messies from achieving success in housekeeping is that they let practicality win out over beauty. It's practical to keep the canning jars on the kitchen counter because you are going to be using them in a couple of weeks. Many practical choices do not result in beauty but in fact work against it.
If you are looking to be motivated or to understand why you can't seem to get control no matter how hard you've worked, you will appreciate this book.
* * * * * * * * * * * * * *

Becka and the Big Bubble
Becka and the Big Bubble are a series of picture books by Gretchen Schomer Wendel and Adam Anthony Schomer. The illustrations are by Damon Renthrope and are vibrant, colorful and expressive.
Becka and the Big Bubble: All Around Town sets the stage for Becka, an ordinary girl who just happens to be "the most brilliant bubble blower in town!" She blows a bubble so big that she climbs on board and floats all around town. The entire story is told in rhyme, which is very difficult to execute flawlessly, so some of the rhymes are a bit of a stretch. However what I like about these books is the sense of adventure that Becka has and the loving support from her parents that is an undertone throughout the books.
Next Becka Goes to the North Pole and meets Santa Claus himself. In this book, the reality of her "bubble trips" is exposed on the first page:
Becka closed her eyes and imagined what to do
She blew and blew and blew and blew
On top of the bubble, an adventurous soul
There she goes, off to the North Pole
My favorite of the three is Becka Goes to San Francisco. According to the website, this book will be out in the Fall, and the back of the book promises adventures to India, San Diego, New York, Boston, Mexico and more. The specific places mentioned in the San Francisco book would be a great way to prepare a child for a vacation to the area or to purchase afterwards as a reminder of your trip. Along with Fisherman's Wharf, Ghirardelli Chocolate, and bread bowls filled with chowder, Becka and Ben find sea lions, segulls, Marina Boulevard, Coit Tower and more.
Golden Gate Park, and entrance so grand
From city to nature, a totally new land.
These books are currently only available online (for only $6.99), but in September, they will be available in retail and internet stores everywhere.
The author has donated two copies of All Around Town, so if you would like to win a copy, please leave a comment here by noon Saturday. They will ship to the U.S. or Canada.
Reviews by Jennifer Donovan
Snapshot
Thanks for your continued interest in these books.

Congratulations to the winners of last week's books:

The World Almanac for Kids Puzzler Decks: