This post may contain affiliate links. Read my disclosure policy here.
Irene Smit and Astrid Van der Hulst, the co-founders and creative directors of Flow Magazine, believe that you have tremendous creative potential. With their newest book, Creativity Takes Courage, Irene and Astrid walk you through a series of "dares" to help you identify and free the artist inside of you. We love introducing you to the fabulous books from Irene and Astrid and so we are thrilled to continue our partnership with Workman Publishing with this post about Creativity Takes Courage…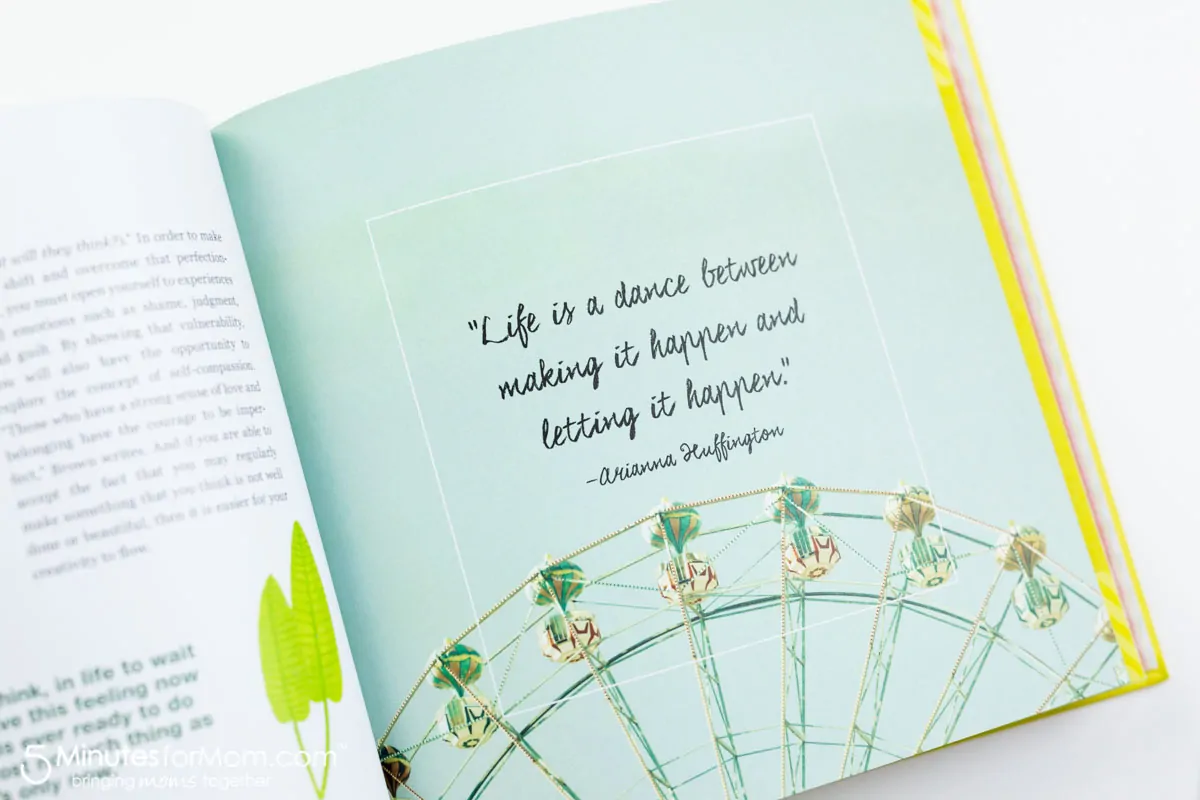 You might be afraid to be creative. You might think there is no room in your life for creativity. You might think you just "aren't a creative person."
But the truth is we are all creative beings, with boundless potential for creativity.
To be human means that we approach life creatively — from the way we feed and clothe ourselves, to the way we protect and nurture our loved ones, to the way we understand the world around us.
But as we grow up, we attach labels to our personalities, our talents, our perspectives. We learn to fear failure, to hate our imperfections, to limit our creativity.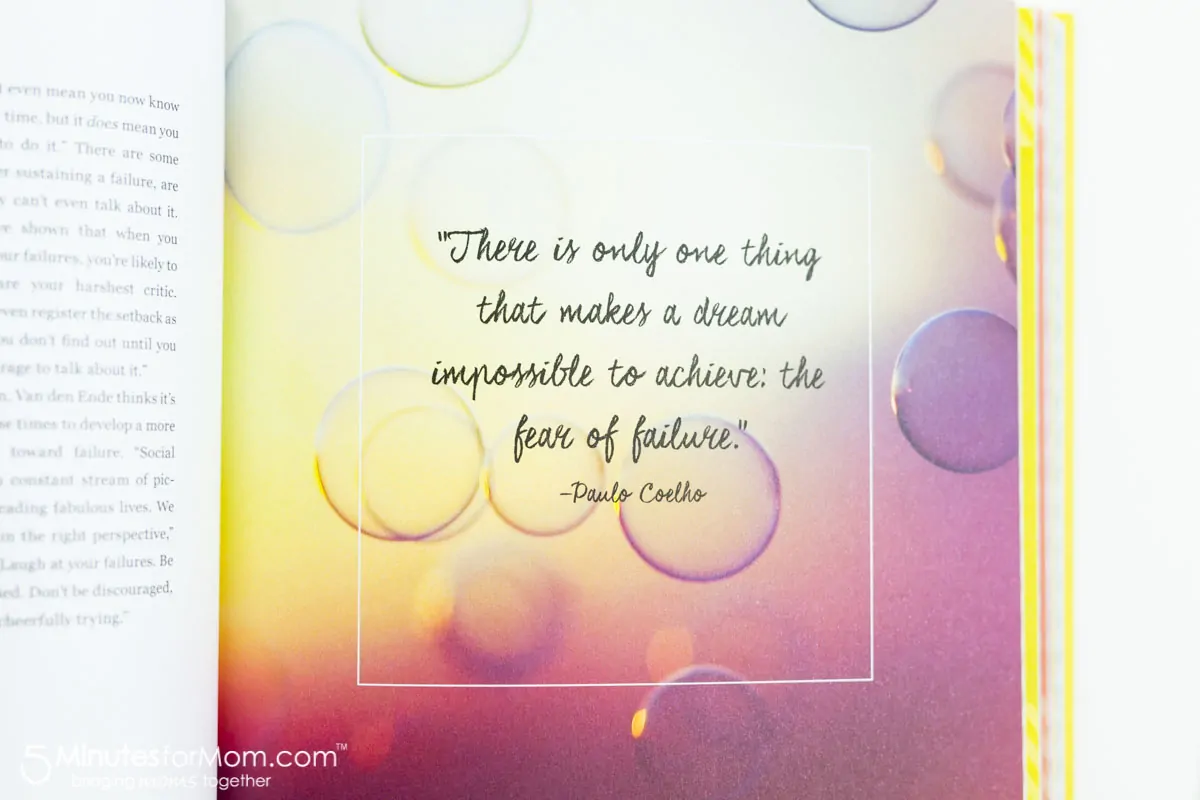 It took me decades to recognize my inner artist and understand my need to create. Now, in my forties, I can look back at my fledgling works, my constant compulsion to find ways to make things.

"I am not an artist," I always told myself. I couldn't draw a stick man to save my soul. So I couldn't possibly be an artist, right? I didn't even let myself take a photography class in high school because I thought that I wasn't artistic enough.
Slowly though, with encouragement from key people and mentors in my life, I began to realize that I am a creative person. Artistry and creativity come in countless forms and I could find a myriad of ways to express myself and satisfy my innate need to create.
What Kills Your Creativity?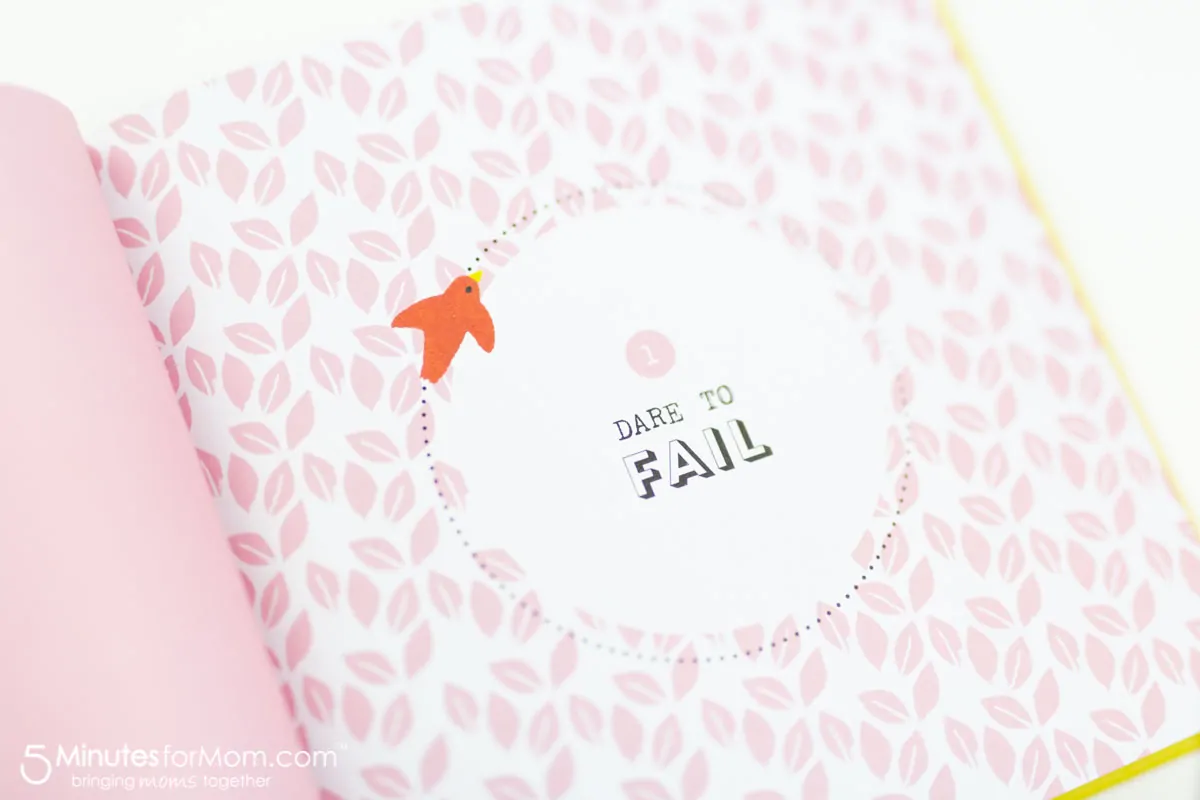 My mother is a perfectionist.
But she is not just an ordinary perfectionist like I am. My mom is one of those really frustrating perfectionists who actually achieve perfection — or pretty darn close to it!
Of course, she doesn't think she ever achieves anything close to perfect and her way to motivate herself is to tell herself that she CAN'T do something. That way, she explains to me, she can't disappoint herself.
But then she goes out and kills it! "Go big or go home," is how I describe my mom. If she does something, she will do it shockingly well.
One thing my mother believes about herself is that she is not "creative." In school, she excelled in math and sciences — she actually won the Gold Medal in Pharmacy in her graduating class in university.
She likes rules. She wants things to make sense. She stresses the details. These traits make her a fantastic editor. But since my mom was in grade school, writing assignments sent her spiraling into a panic because she believed that she wasn't creative enough to write.
The truth is that my mom is incredibly creative. She has a great eye and designs and decorates instinctively.
I could never decorate a room, arrange a bouquet of flowers, or even tie a bow that could come close to how well she would do it.
But "being creative" doesn't just mean someone can draw, or make a sculpture, or write a song, etc.
Scientists are creative. Mathematicians are creative. Doctors are creative. Heck, even politicians are creative! Every job and every role requires some kinds of creativity.
But since my mom insisted she wasn't creative, I grew up thinking, "Well if SHE isn't creative, then I REALLY must not be creative!"
How To Find and Free Your Creativity
I slid into a desk in the second row of tenth grade English, primed with fear. As much as I wanted to write, a bad experience with my ninth grade English teacher had destroyed my confidence.
"I hate English — it is my worst class," I sighed to my friend who had dropped her books on the desk in front of me. My perfectionism was swallowing me whole.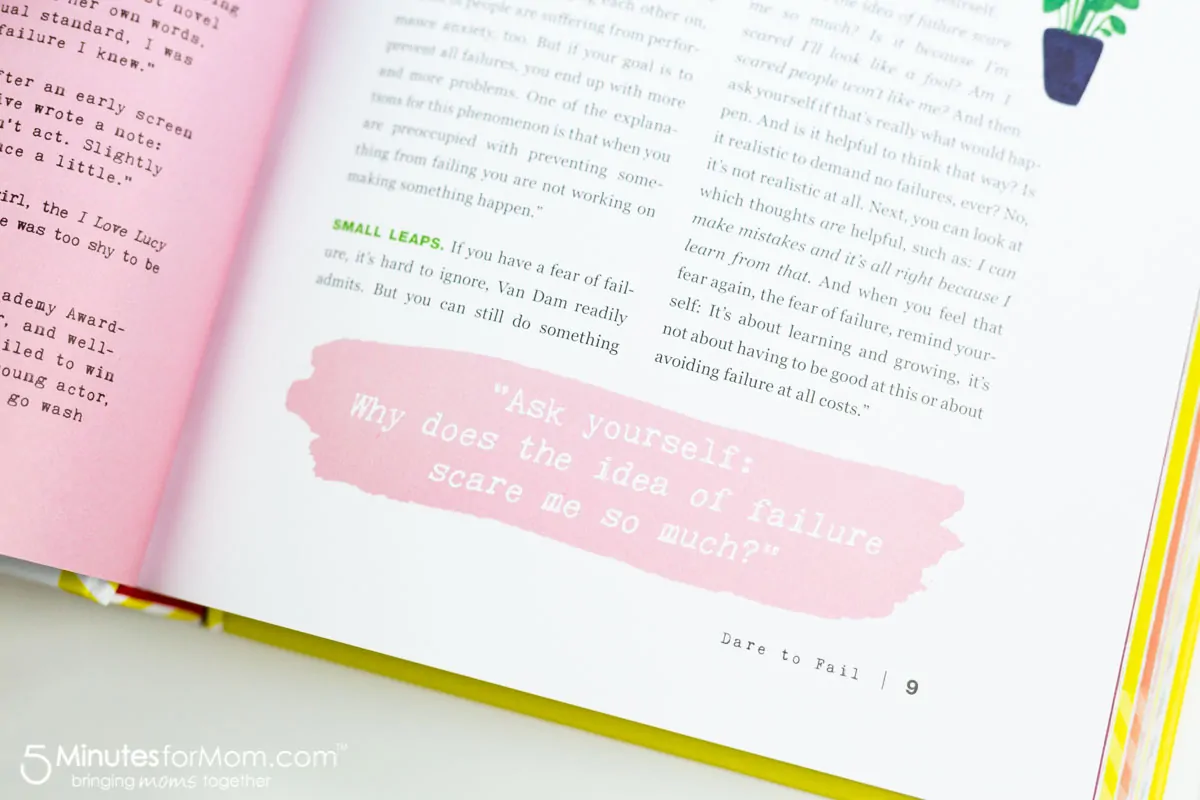 I would never be "good enough" and how could I live with that failure?
Mercifully, my tenth grade English teacher, Mrs. Buchannon, was the opposite of the haggard Mrs. Fletcher who had ruined ninth grade English for me.
Mrs. Buchannon — with some help from To Kill a Mockingbird and The Lord of the Flies — changed my life and made me want to be writer. She inspired my classmates and me and soothed our fears of failing. In her class, I first understood the importance of telling and hearing stories. In her class, I first acknowledged the artist in me and began to respect and nourish my creativity.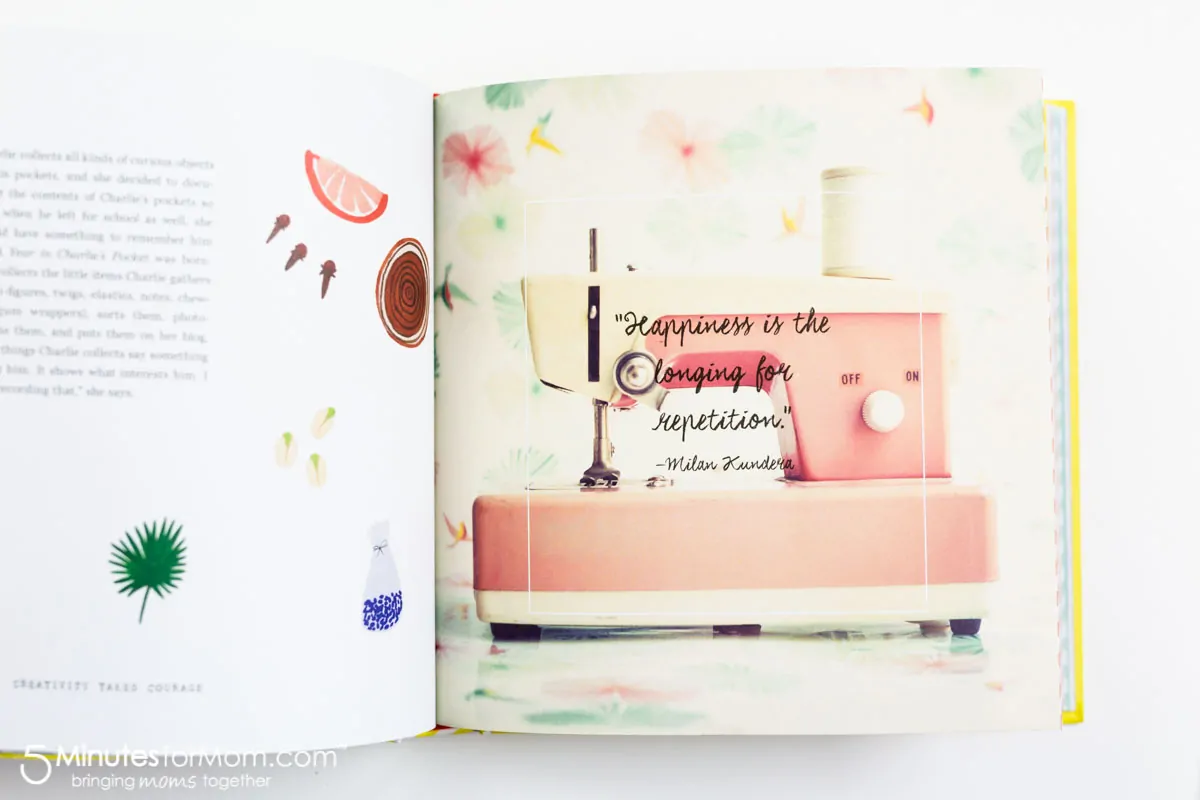 Over the next three decades, several key mentors helped encourage my creative development. If it weren't for those people, I would never have pushed through my perfectionism and allowed myself to create imperfect art.
Of course, I still have those days, those moments when, despite the encouragement and self-analysis, you are still paralyzed, totally overwhelmed that you are just not good enough.
Having supporters, teachers, and mentors is critical. We have to have other voices and perspectives keeping us motivated and moving forward.
This Book will Kick Up Your Creativity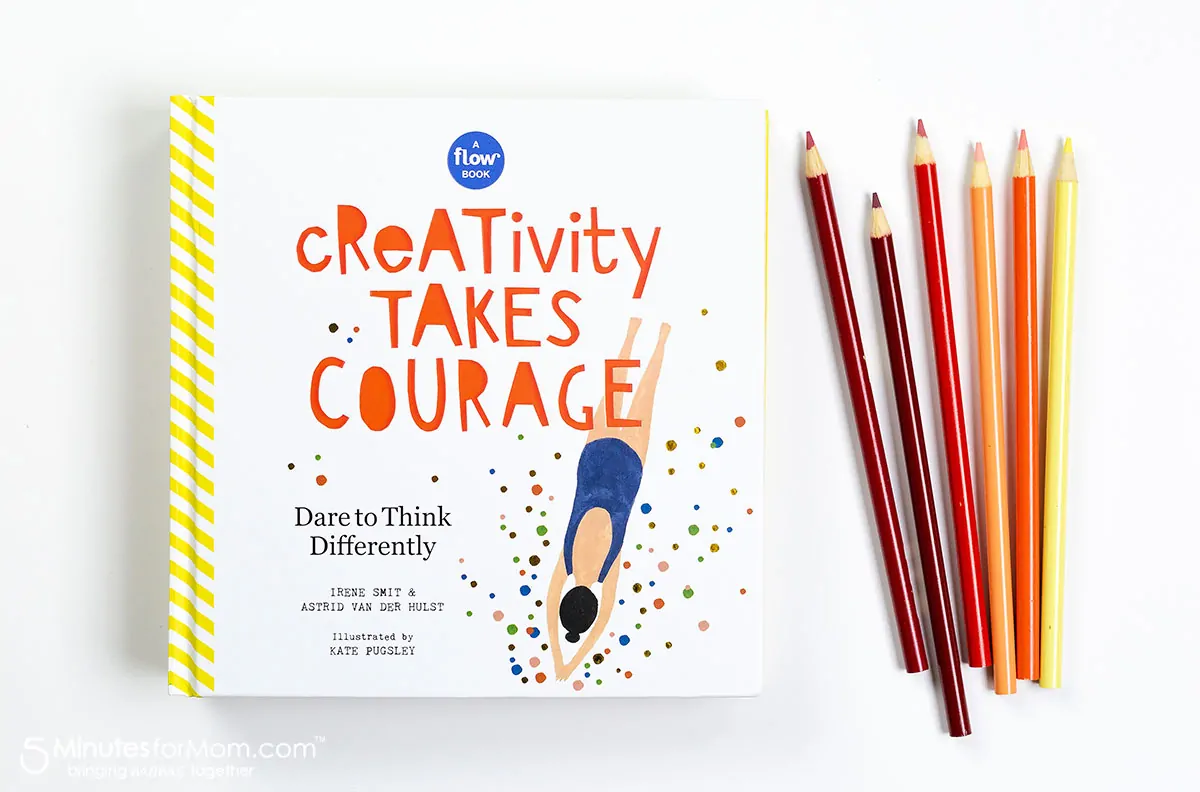 Adulting is busy. And hard. And sometimes, mind-numbingly boring.
Some days we don't get time to have a shower, let alone have time to pursue our dreams or crash through our creative boundaries.
Usually, the only encounters and conversations we have with teachers are about how our kids are doing in their class, not about how we can restore our passion for artful living!
So how can we inject some creativity into our daily lives?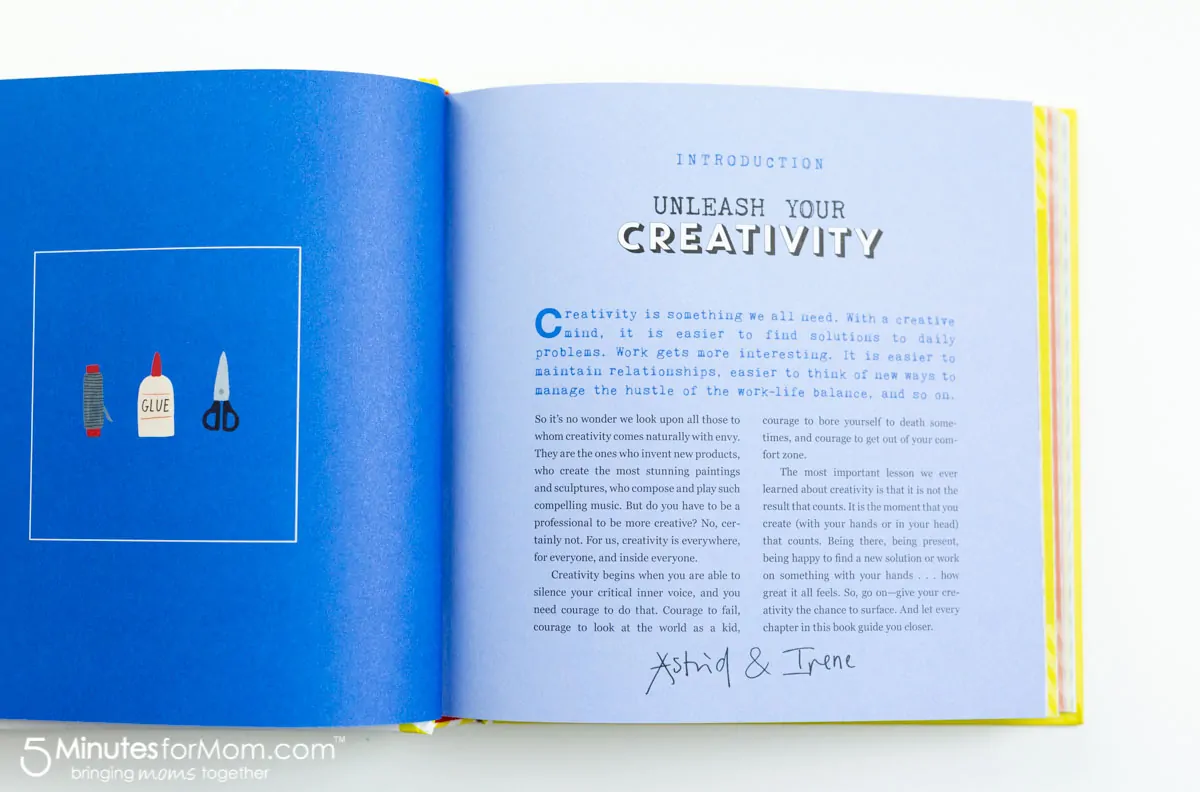 With the latest book from the editors of Flow magazine, Creativity Takes Courage – Dare to Think Differently, Irene Smit and Astrid van der Hulst allow us to break out of our routines, push back our fears of failures and inadequacy, and to rediscover the creativity inside each of us.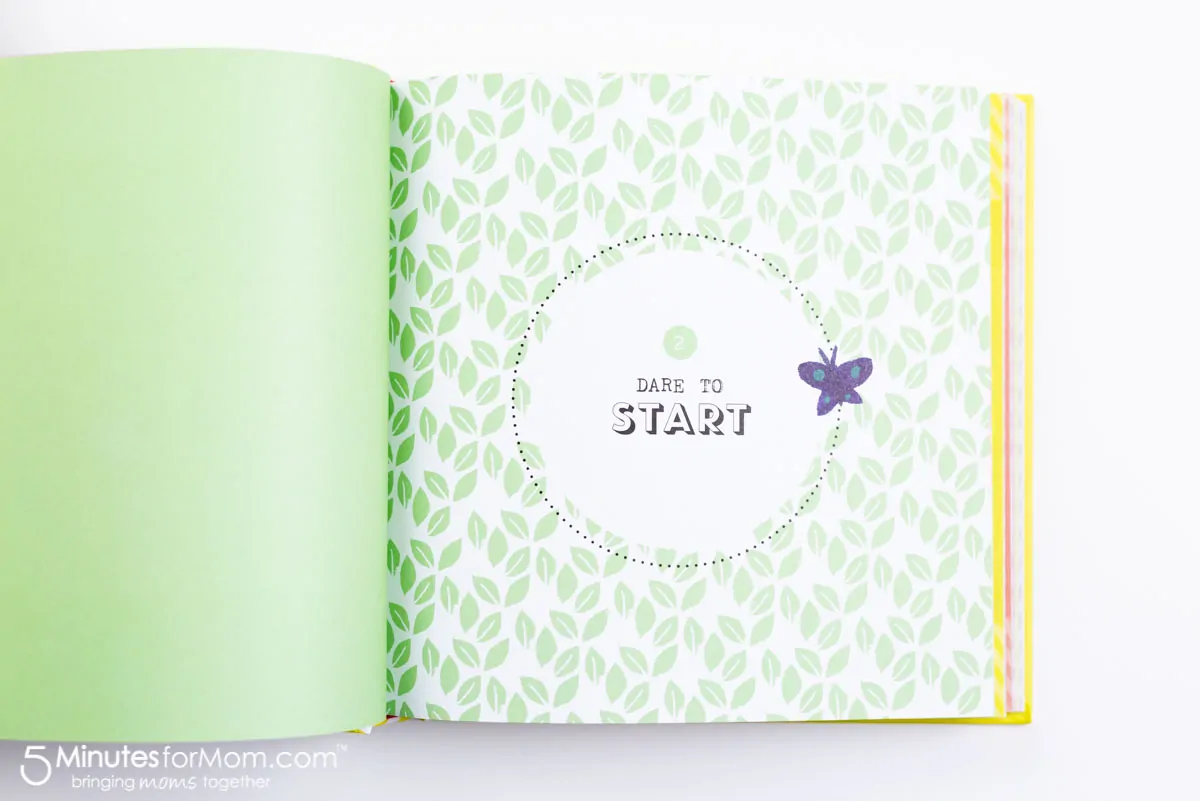 "Dare to begin. Dare to fail. Dare to be a kid. Dare to create."
Creativity Takes Courage is divided into thirteen "Dares," such as: "Dare to Fail," "Dare to Start," Dare to Commit", "Dare to Be Quiet," and more. The book includes inspiring stories, facts, and quotes, as well as sections for self-reflection, writing prompts, hands-on projects, imaginative activities, and special inserts like postcards, mini-journals, and posters.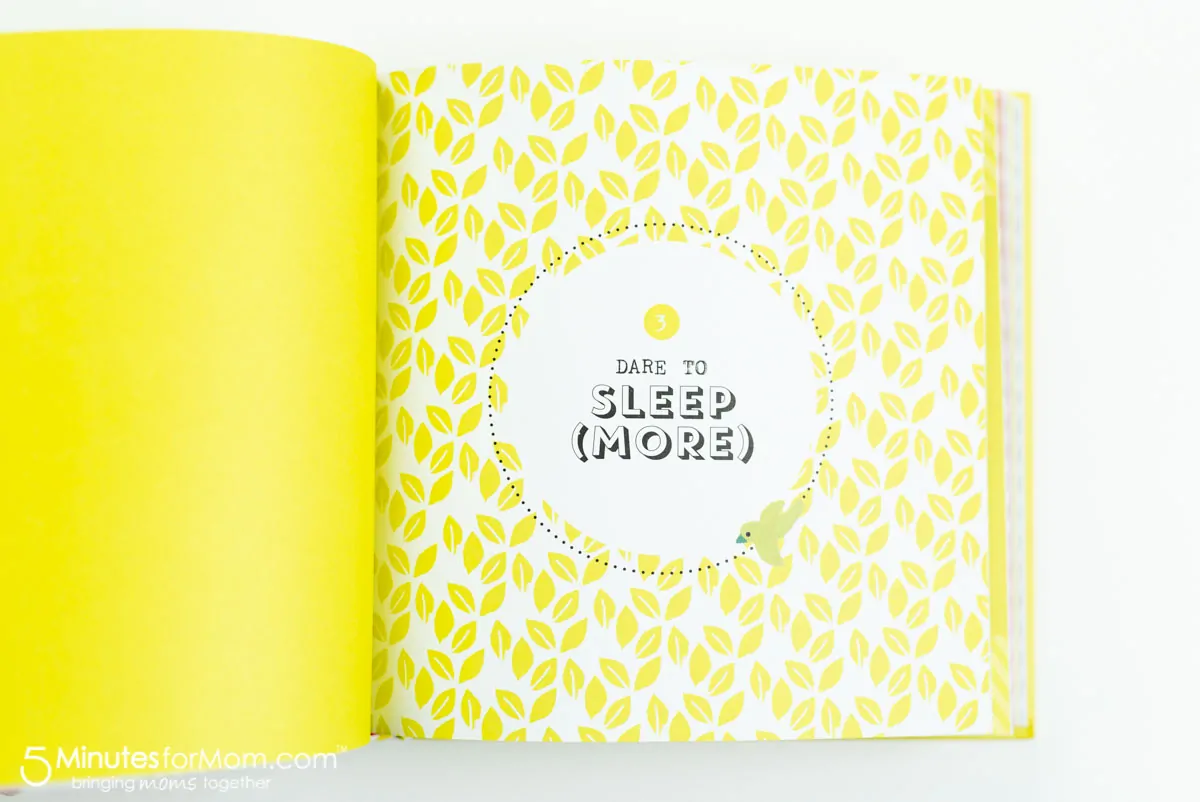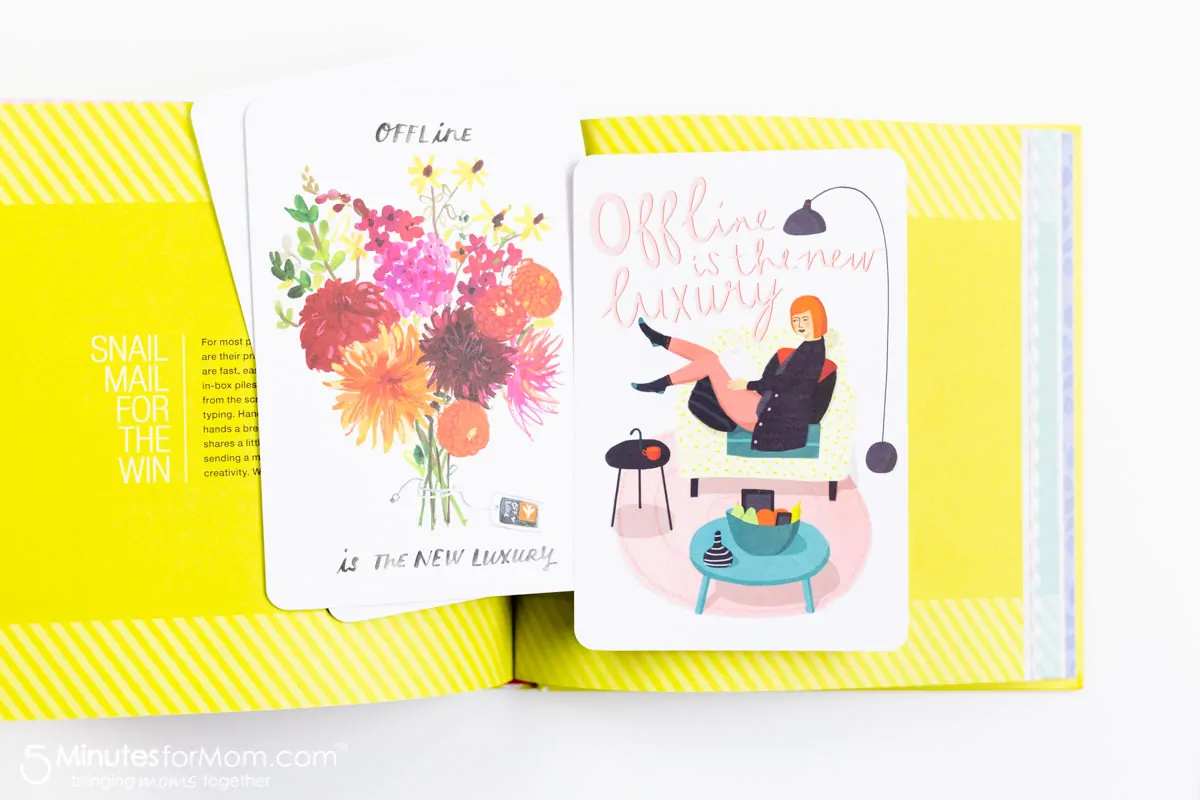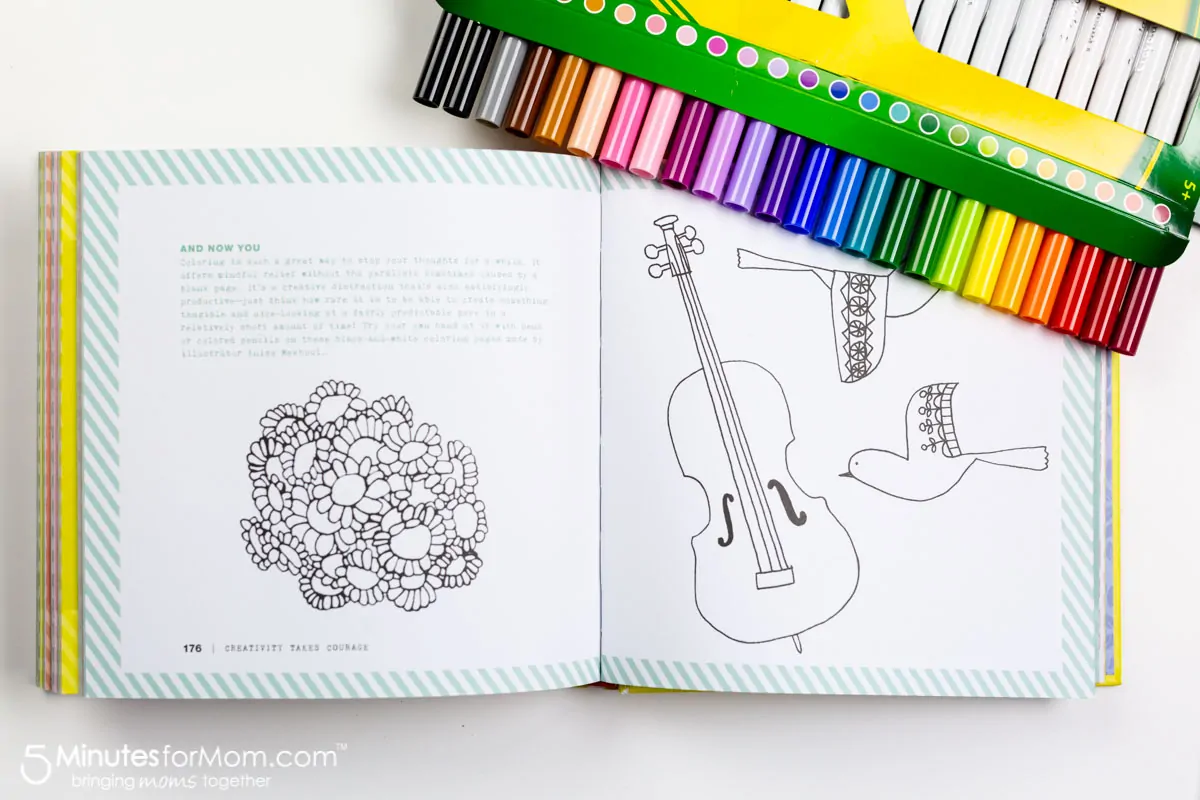 Irene Smit and Astrid van der Hulst's books are made for those of us who love books, paper, and the luxury of turning pages. Just like their other books, Creativity Takes Courage is a book that feels good to hold, that treats us with paper goodies and whimsical artwork.
If you are afraid to challenge yourself creatively, if your life feels too busy or boring for you to be creative, or even if you think creativity is for other people, Creativity Takes Courage can dare you to think differently. It might just be the catalyst that propels you out of a creative rut or pushes you through your fears and helps you celebrate and enjoy your creativity.
Creativity Takes Courage went on sale August 21, 2018. It retails for $21.95 and is available wherever books are sold.
Pin it for Later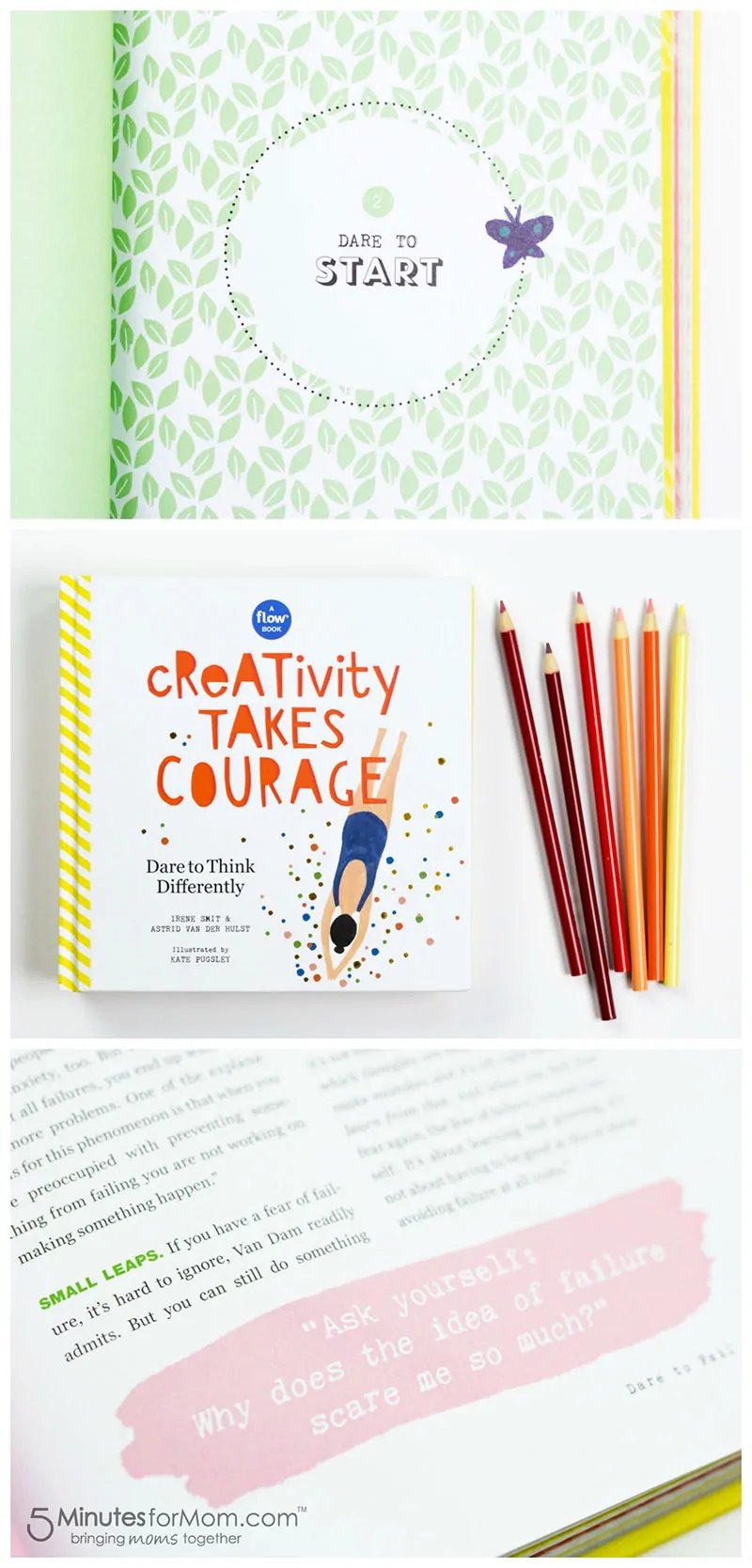 Disclosure: This post is sponsored, so extra thanks for reading and sharing.
Written and photographed by Janice Croze, co-founder of 5 Minutes for Mom
Talk with me: @5minutesformom and Facebook.com/5minutesformom
Pin with me at pinterest.com/5minutesformom