This post may contain affiliate links. Read my disclosure policy here.
These are the iPhone cases you have been waiting for — stylish and sleek designs paired with powerful impact protection that are environmentally friendly and BPA free. This post is sponsored by Kroma but our enthusiasm and giddy joy is 100% all our own.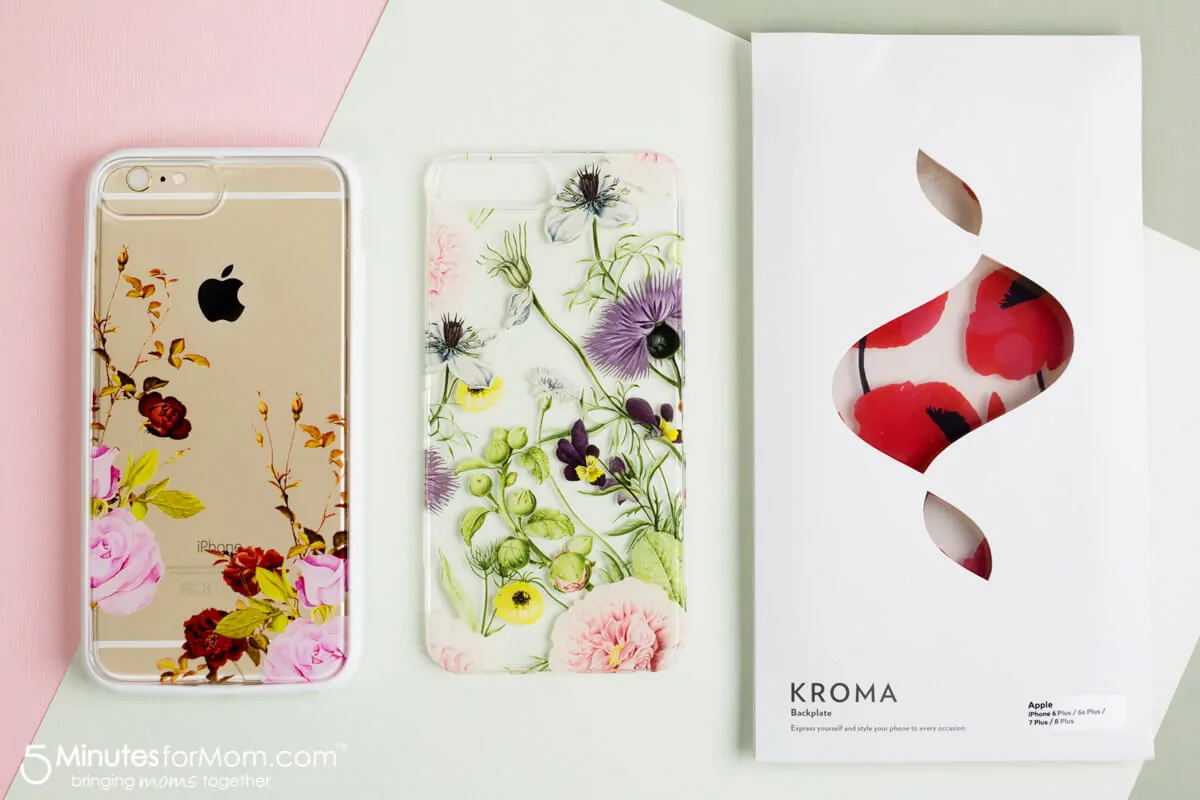 Finally.
After years of hiding my iPhone in clunky, unappealing cases, I have the iPhone case I have always wanted.
My new Kroma iPhone case is pretty and delicate, but sturdy and tough.
Which means, I can actually enjoy the design of my iPhone and its case, while protecting my phone from my habit of constantly dropping it.
And, even more importantly, this case is BPA free and made without polycarbonate plastics.
So for all you mamas out there with babies and little ones touching and chewing on your phone case, you can hand over your phone knowing that your phone case is food grade / BPA free.

Why Should Phone Cases be BPA Free?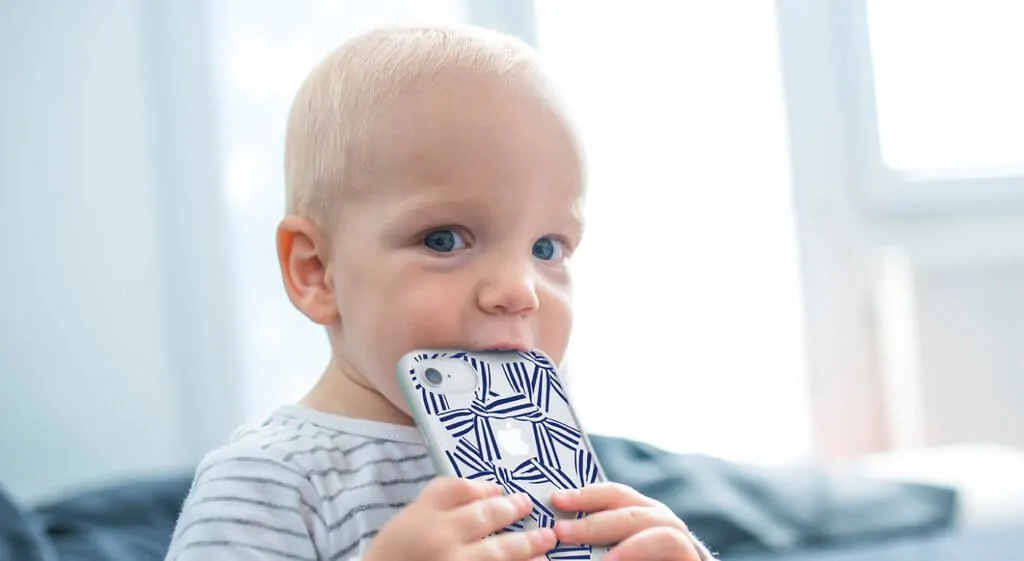 I have a photo from a decade ago of my baby Olivia chewing on my mom's Blackberry.
I loved how cute her tiny hands looked as she grasped the phone and gummed away on it. I remember worrying about the germs she was probably ingesting, but I didn't think about chemicals in the materials she was chewing on.
But the fact is that much of the protective gear we use on our mobile phones is made of polycarbonate (PC) which usually contain BPA.
BPA has now become well known as a chemical of concern and various countries are outlawing it. For example, the US FDA no longer authorizes the use of BPA in baby bottles, France has banned BPA in food packaging domestically, and the State of California, under the Proposition 65 law, requires that any product containing BPA has a warning label stating that it "contains chemicals known to the state of California to cause cancer, birth defects or other reproductive harm."
Despite the known dangers of BPA, some companies still use polycarbonate plastics because of their toughness.
But Kroma has found a better solution.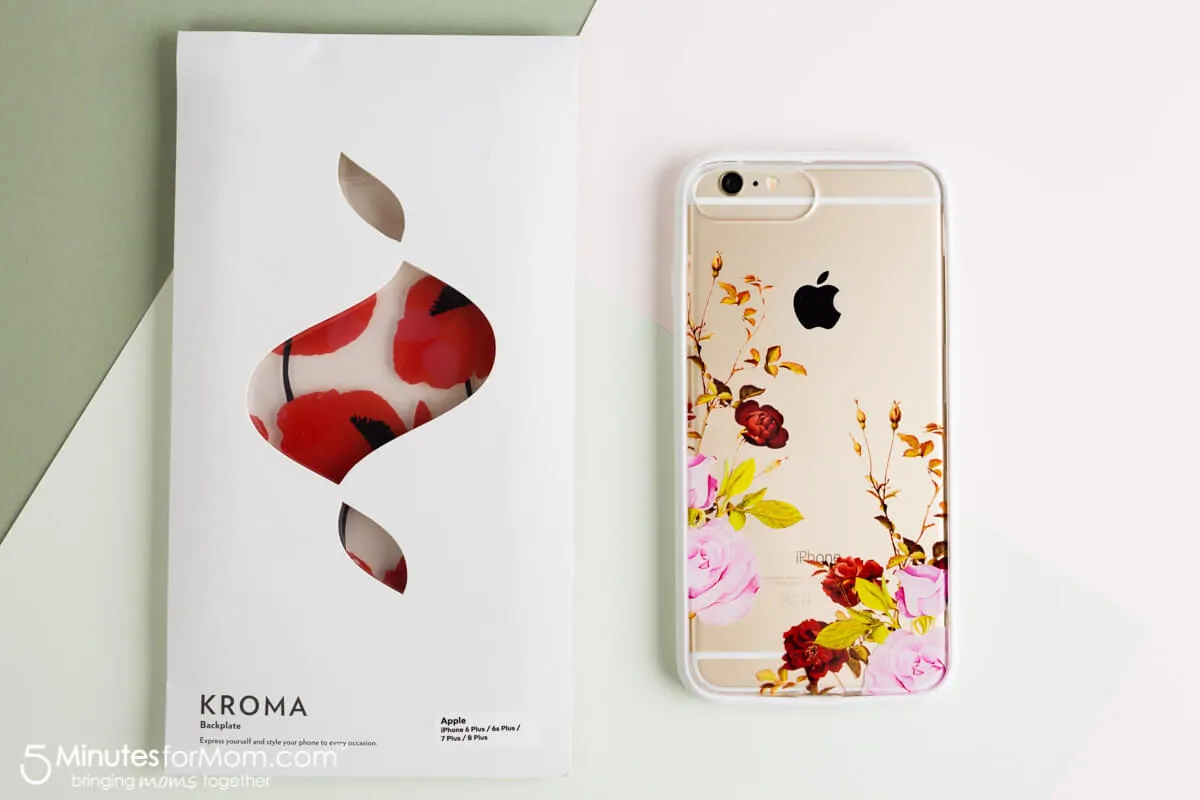 Kroma iPhone cases are made with RhinoShield's ShockSpread material — a specially-formulated custom polymer that creates a tough material without using the potentially harmful chemicals commonly used in plastic production, namely BPA, BPS and BPF.
The RhinoShield ShockSpreadTM material is super tough yet flexible at the same time. Our cases provide incredible impact protection, far exceeding the US military drop test standard (MIL-STD 810G), and can absorb at least 11 feet (3.5 meters) of impact.
Kroma makes its backplates with a similar material to the RhinoShield ShockSpread used for the frames. This material has a a slightly different chemical structure, in order to make it stiffer.
The Kroma iPhone cases, including the backplates, are tested against FDA requirements, are completely free of BPA, BPS, BPF and phthalates, and certified food-grade, even safe for child use.
But are Kroma iPhone Cases Tough Enough?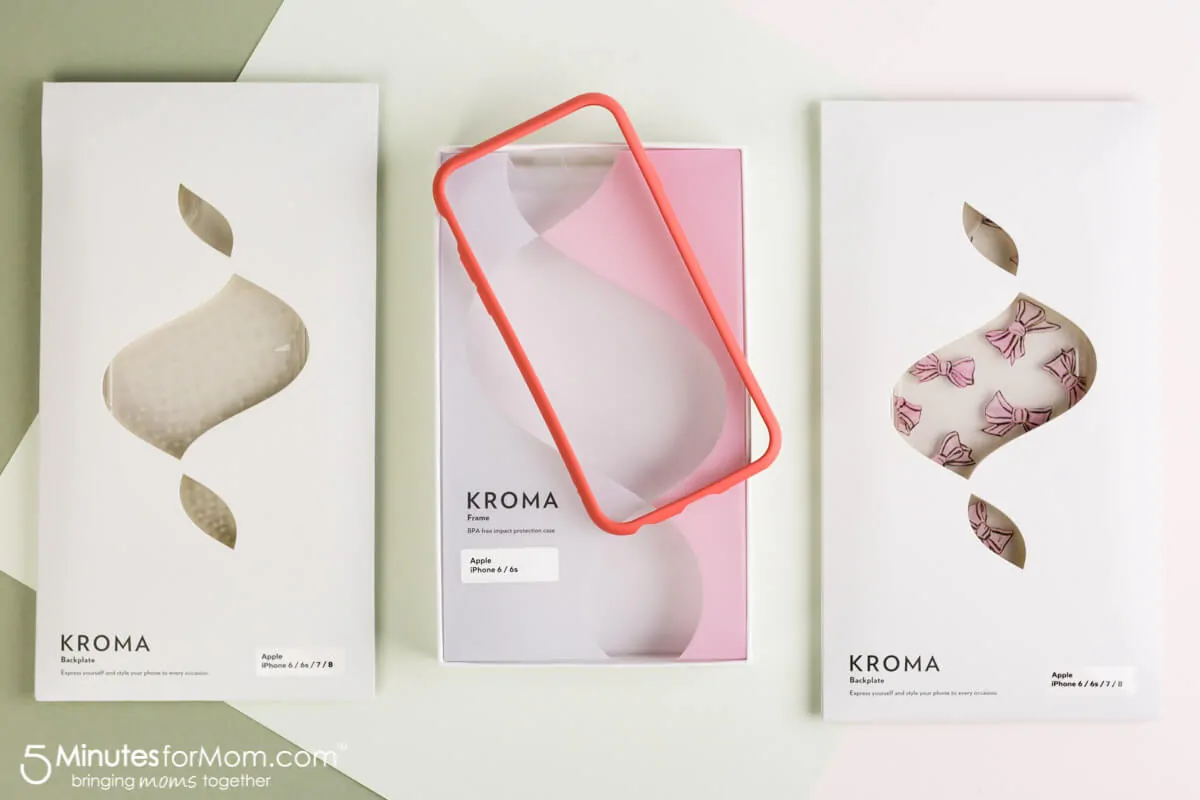 I have to admit, when I first put on my Kroma case, it felt so much lighter and less bulky than my old iPhone cases that I wondered if it would be as protective.
But because of the science and technology behind RhinoShield's ShockSpread™ material, Kroma cases exceedg the US military drop test standard (MIL-STD 810G), and can absorb at least 11.5 feet (3.5 meters) of impact!
At less than 3mm thick, the Kroma is the slimmest, most protective of its type. Kroma protects your mobile without losing the feeling of holding a beautifully curved phone in your hand!
As well, Kroma cases feature a raised lip that covers all drop angles.
Last year, I smashed the glass on my iPhone because the case I was using had an unprotected area between the case frame and the glass. I knew the case wasn't as safe as some, but I hate big, heavy cases.
After that smashed phone, I bought a more bulky case that I didn't like but offered more protection.
So, now I am thrilled! I have a gorgeous, light case that offers excellent impact protection.
An iPhone Case you will Actually KEEP on your Phone.
Have you ever had an iPhone case that you had to take OFF to use the headphone or charging port?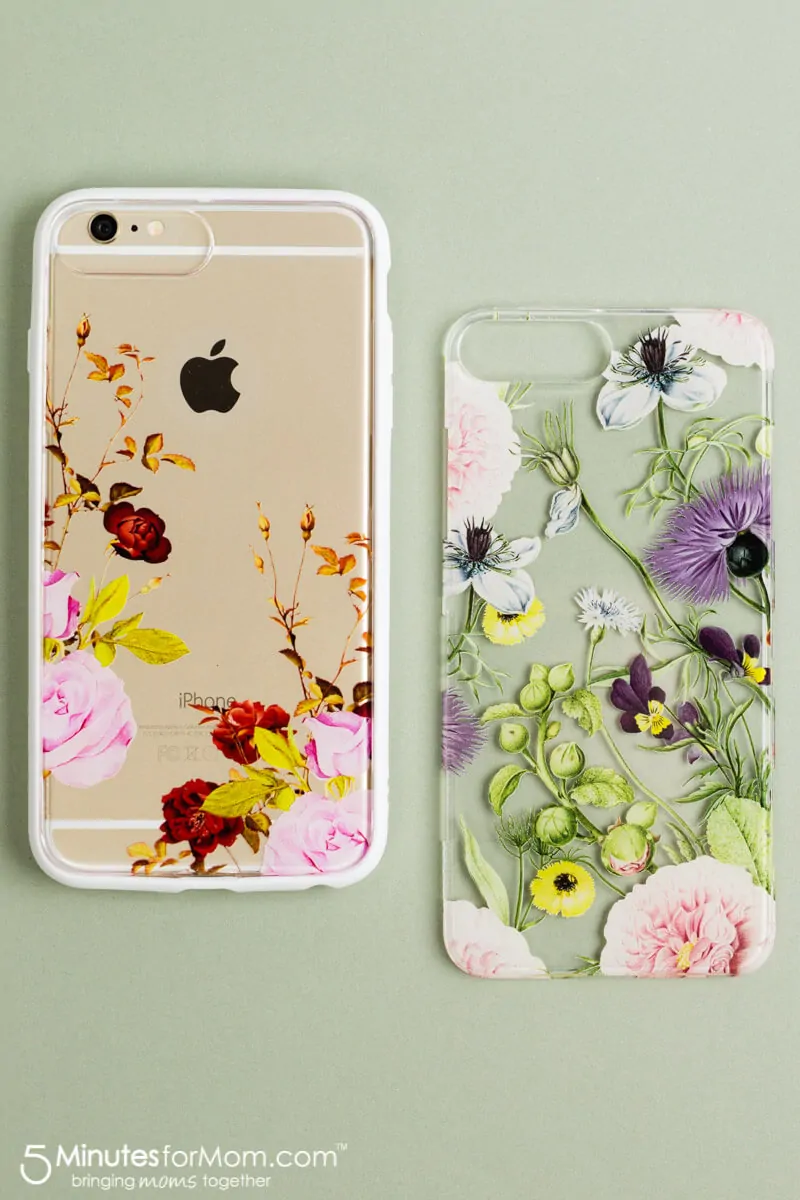 Two of my son's phones have met untimely deaths because he had removed his case to access ports. And my niece Julia keeps taking her iPhone case off to use her headphone port.
Thankfully, Kroma iPhone cases have roomy port openings which allow even larger third party cables and accessories.
There is no need to remove your Kroma case to access ports. Yay!
Change Your Backplates…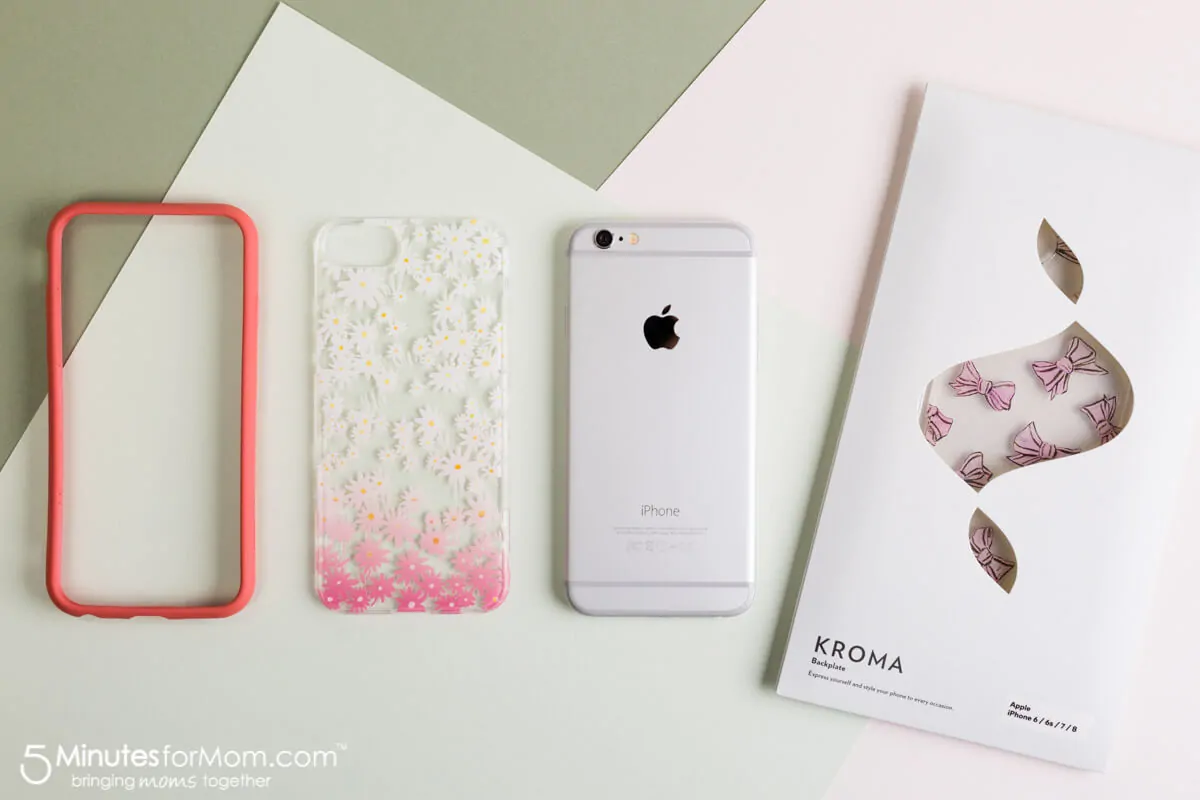 As if Kroma cases weren't fabulous enough with their gorgeous, stylish designs — you can also easily swap out your backplates to match your mood, your outfit, or just to add something new to your day.
My daughter is constantly asking to buy new iPhone cases and I can understand why. Since we have our phones with us all day, every day, it is nice to keep things fresh and fun.
So Kroma has designed their cases with backplates that you can buy separately and change in seconds.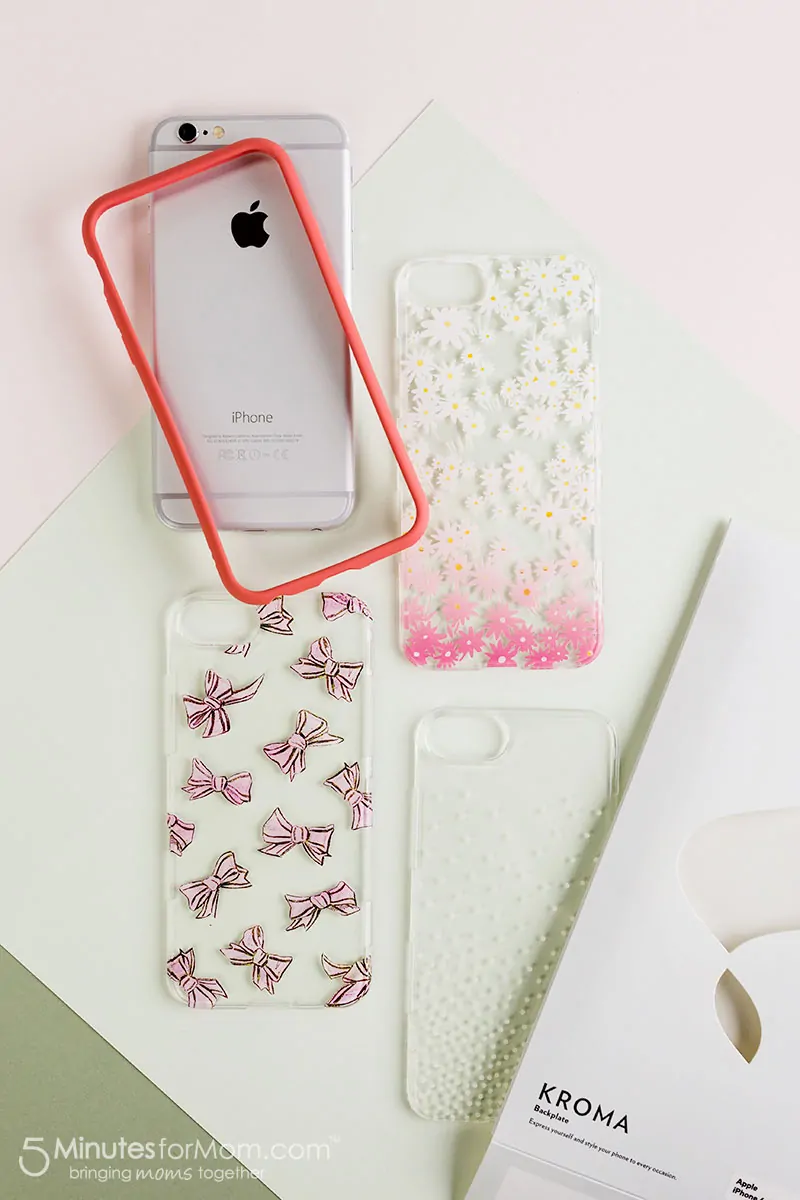 I love that Kroma offers this feature. Choosing just ONE of their backplates is too hard — they are all so wonderful.
And I especially appreciate that the backplates are thin and clear, but with beautiful designs. I hated hiding the gold color of my phone. Now I get to enjoy it along with lovely artwork.
Exclusive Discount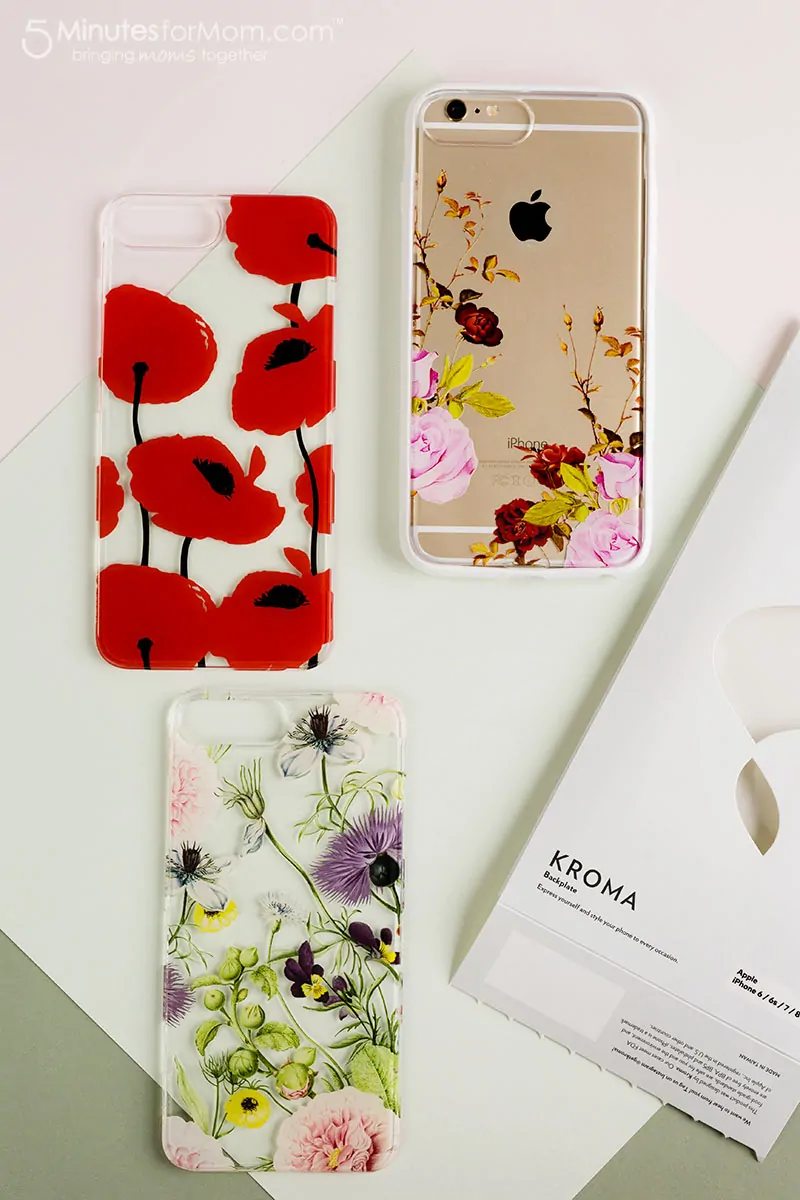 Great news — have an exclusive 10% off Kroma discount code for you.
So jump on over to Kroma and find the perfect BPA free iPhone case and interchangeable backplates to match your personal style.
Fortunately, the Kroma frame and backplates are well priced and you can buy the backplates separately. So all you need is one frame and then you can treat yourself to a few backplates!
Use our Kroma discount code for 10% off your entire order at Kroma: 5MinutesForMom
This discount code is valid from February 22, 2018 to March 22, 2018.
Giveaway
Would you like to win a Kroma iPhone frame + 3 backplates of your choice ($70 value)? Enter to win by leaving us a comment letting us know one of your favorite designs. (Please don't link to the design in your comment, just tell us the name of the backplate designs.)
Then complete your entry using the entry form below. Open to the US and Canada.
Pin it for Later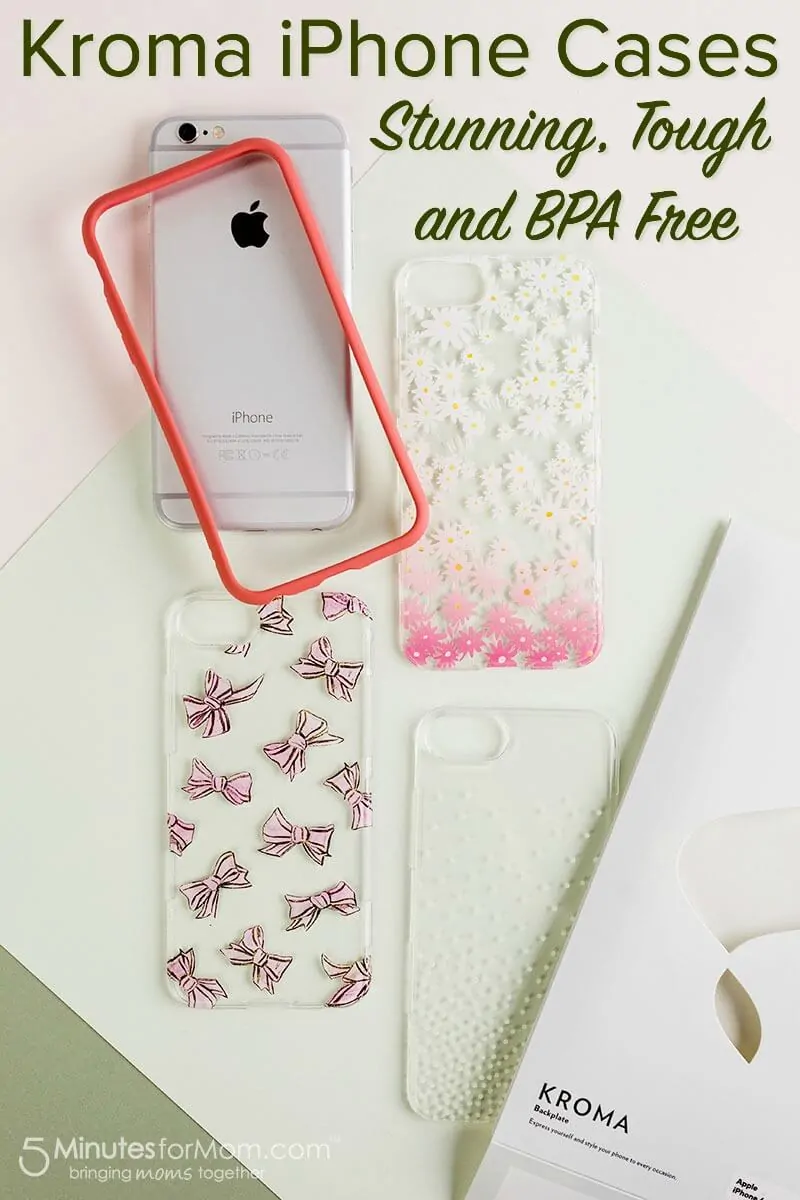 Disclosure: This post is sponsored, so extra thanks for reading and sharing.
Written by Janice Croze, co-founder of 5 Minutes for Mom
Talk with me: @5minutesformom and Facebook.com/5minutesformom
Pin with me at pinterest.com/5minutesformom