This post may contain affiliate links. Read my disclosure policy here.
Awesome Little Green Men are totally cool collectible toys that combine laughter with strategy and a whole lot of creativity. We had a blast testing out these toys thanks to our sponsor MGA Entertainment.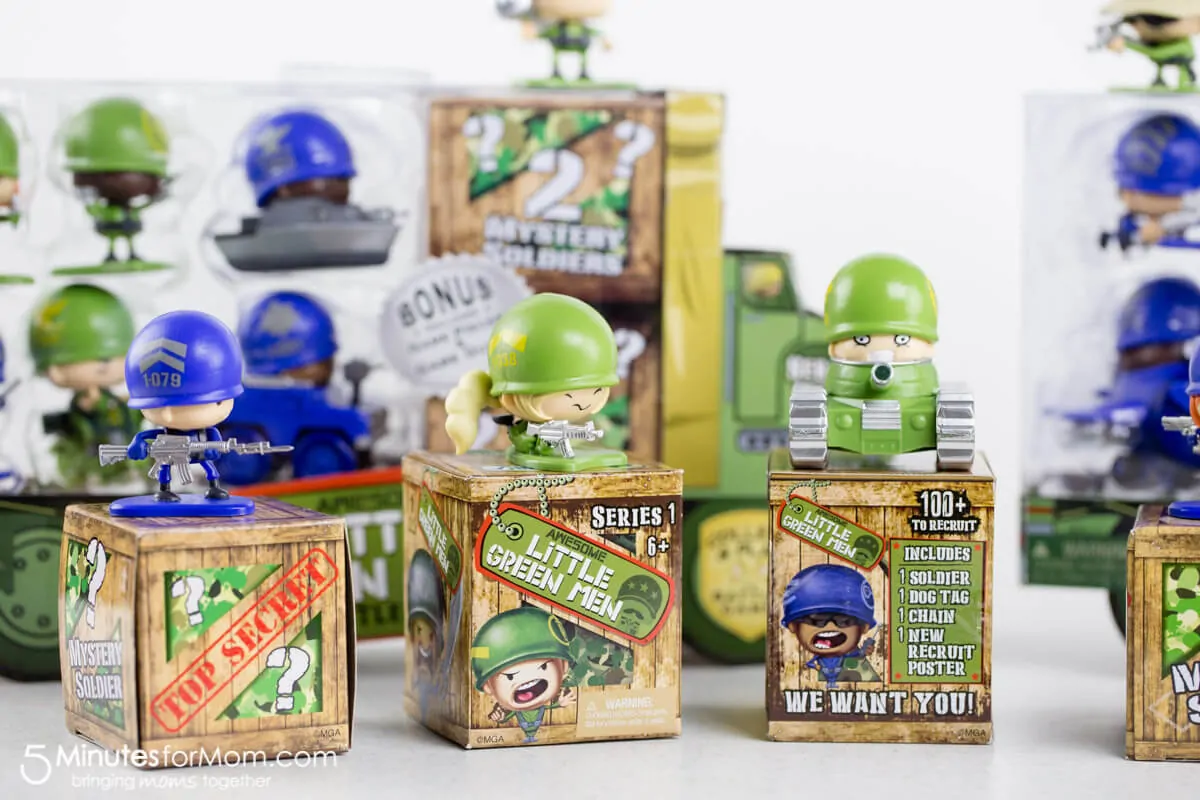 My first born is a boy who turned every stick into a gun and made his stuffed animals battle daily. So I'm used to having toys with guns scattered around my house.
But something new caught my attention with this "army" style toy. Awesome Little Green Men are creative and funny. They inspire background stories and elaborate game plans. These aren't your typical army pretend play statues.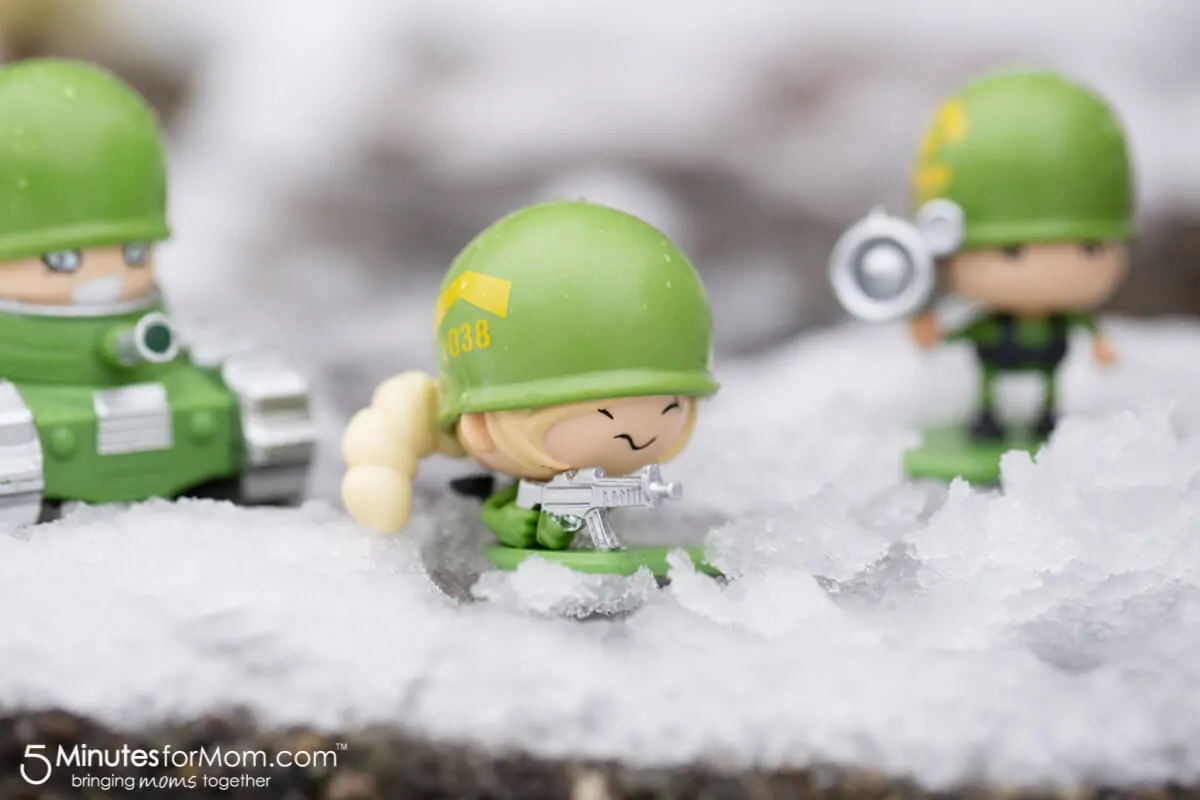 The characters have fantastic facial expressions and funny names such as "Private Porkchop," "Captain Obvious," and "Sergeant Swag." Series 1 has more than 100 unique characters to collect, including four super rare figures in the green army and blue army.
Not only are the toys fun to collect and inspire imaginative play, they act as players in a game. General Pain and General Panic lead the troops, the characters are members of special units, and the goal is to build the best squad in order to win the game.
Your kids will love to recruit their troops, trade with friends and face-off in an active board game style battle.
"Awesome Little Green Men is a fresh new take on little green army men, but raises the bar by infusing battle and game play with amazing new characters to collect," said Isaac Larian, CEO of MGA Entertainment.
Let's All Play
When I first heard about Awesome Little Green Men, I figured since they're labeled for ages 6+ that they were mainly for boys around 6, 7 or 8 years old. But as we continually learn from kids… ALL toys really are for ALL kids.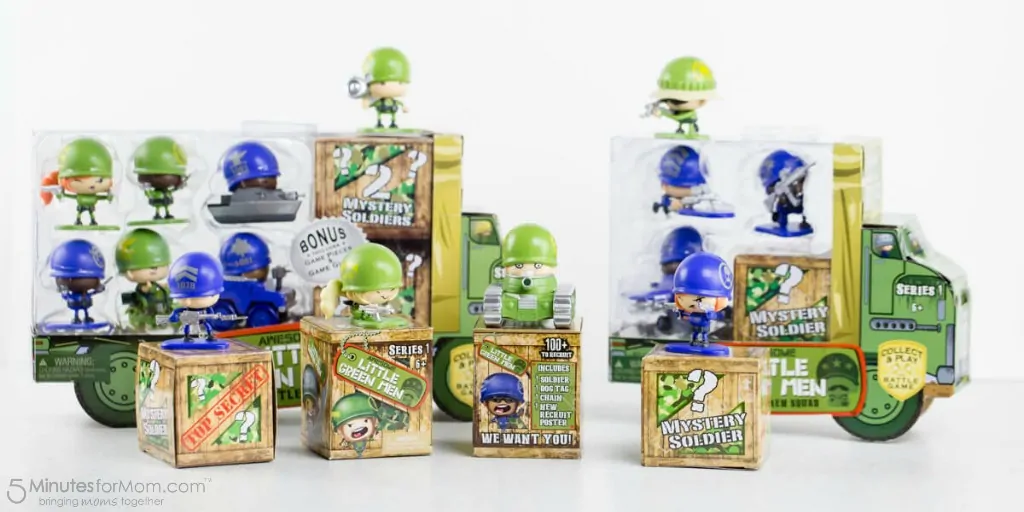 When I opened the box with my 10 year old daughter, she was instantly interested and started playing with them. She LOVES the cute characters with their hilarious names. We played the game that's included and then she continued on inventing her own games with the characters.
When Susan's girls come over tomorrow, they'll all have a blast playing with them.
The Magic of Blind Boxes
Our kids just LOVE blind boxes. The surprise factor makes any toy in a blind box way more fun.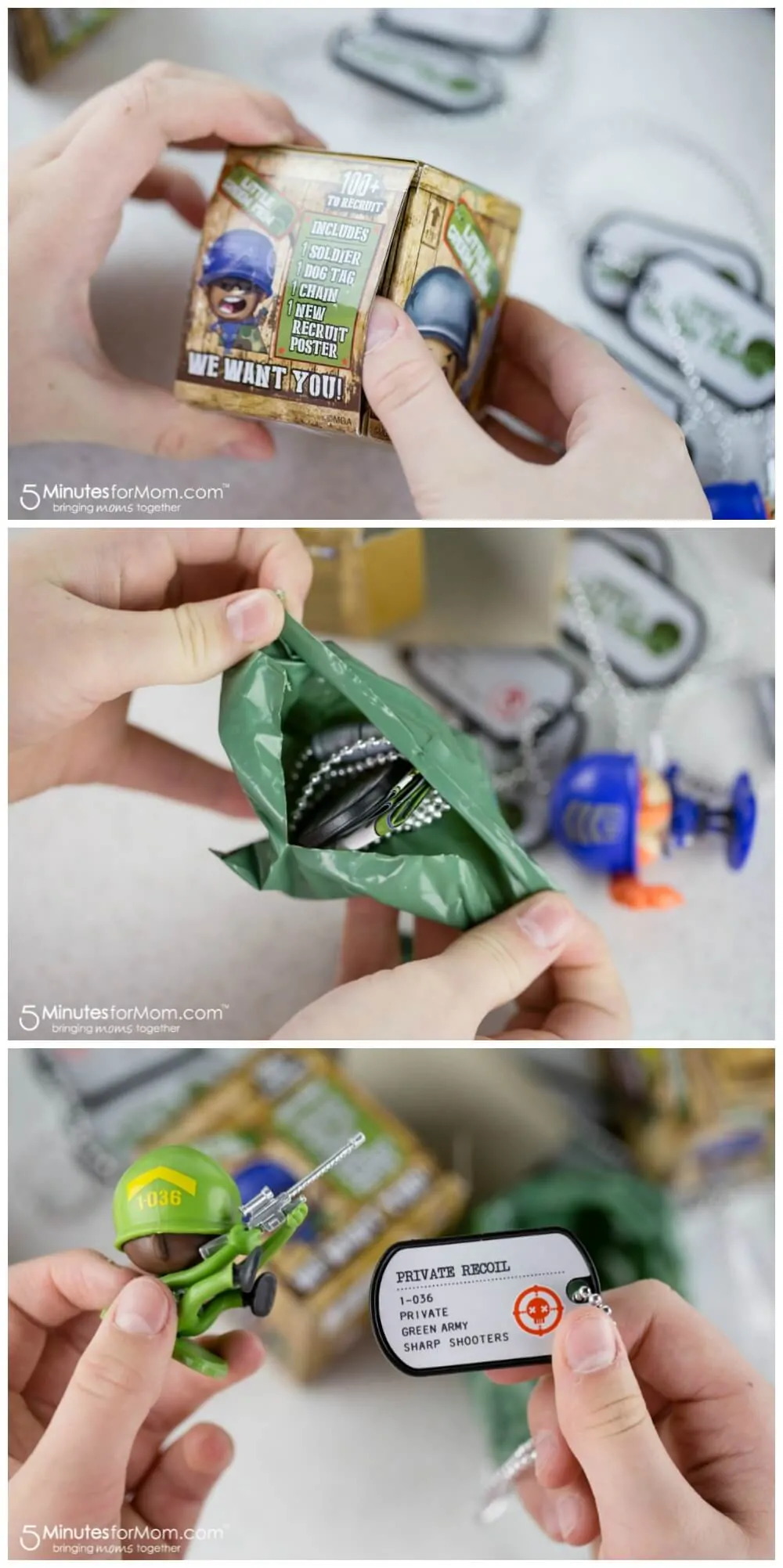 Each Awesome Little Green Men blind box comes with 1 figure, 1 dog tag on a chain and a collector's poster. They cost between $4.99 – $5.95 Canadian and you can find them at Toys "R" Us, Indigo, and other major retailers.
To get your kids started playing, you can get either a STARTER PACK or a DELUXE BATTLE PACK.
STARTER PACKS are available in Green Army or Blue Army. Each pack includes 4 figures (1 blind), 4 dog tags, 1 chain and a collector's poster. These retail for between $17.99 – $19.99 Canadian.
DELUXE BATTLE PACKS include characters from both infantries. Each pack comes with 8 figures (2 blind), 8 dog tags, 2 chains, and a collector's poster. You'll find these priced between $34.99 – $39.99 Canadian.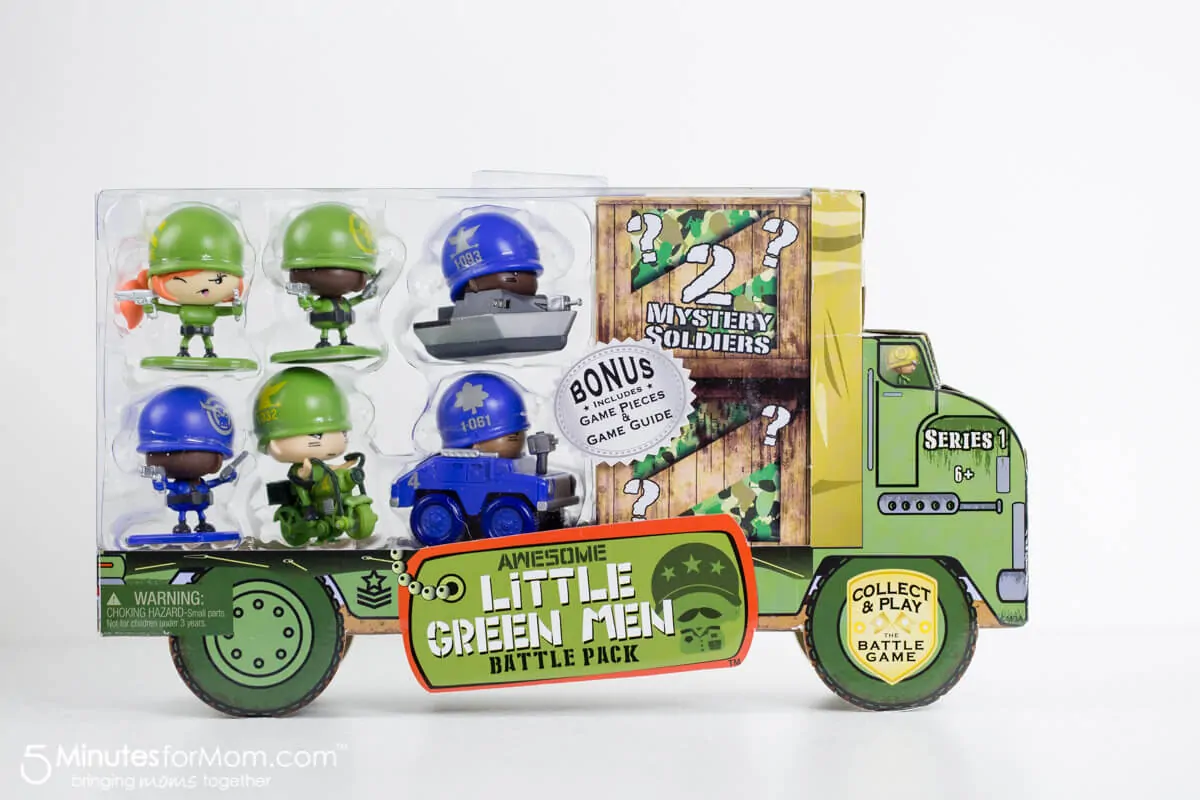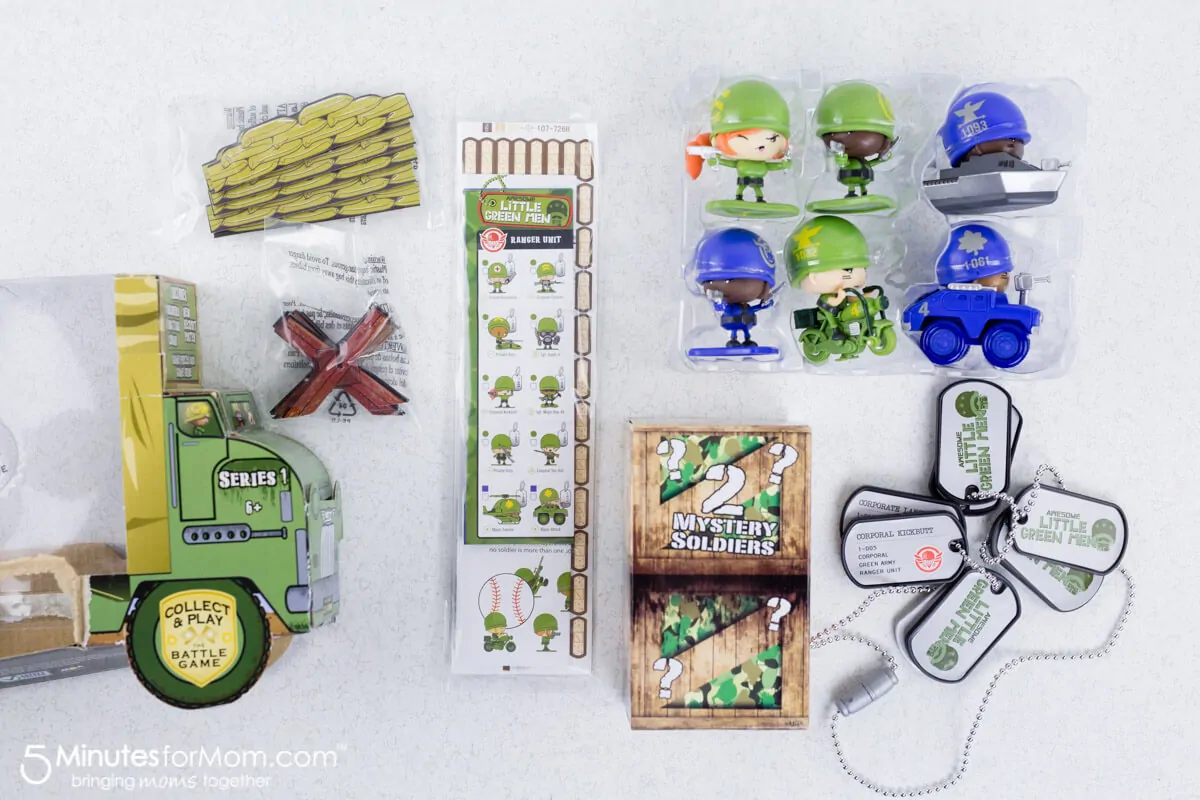 The Battle Game
The Battle Game is how the Awesome Little Green Men face off in a live action game.
I love how this can get the whole family playing together.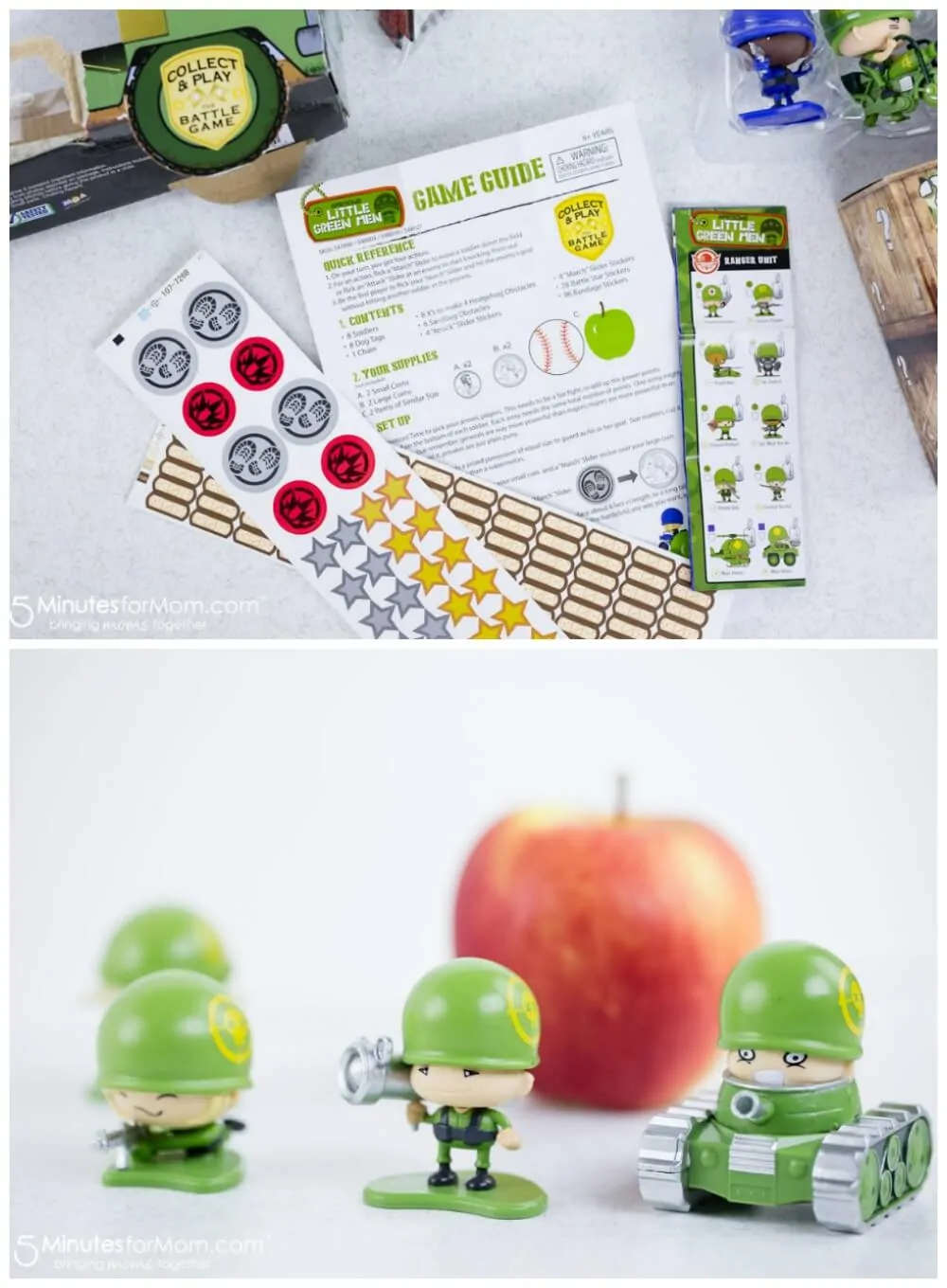 You can print the instructions in this downloadable pdf file.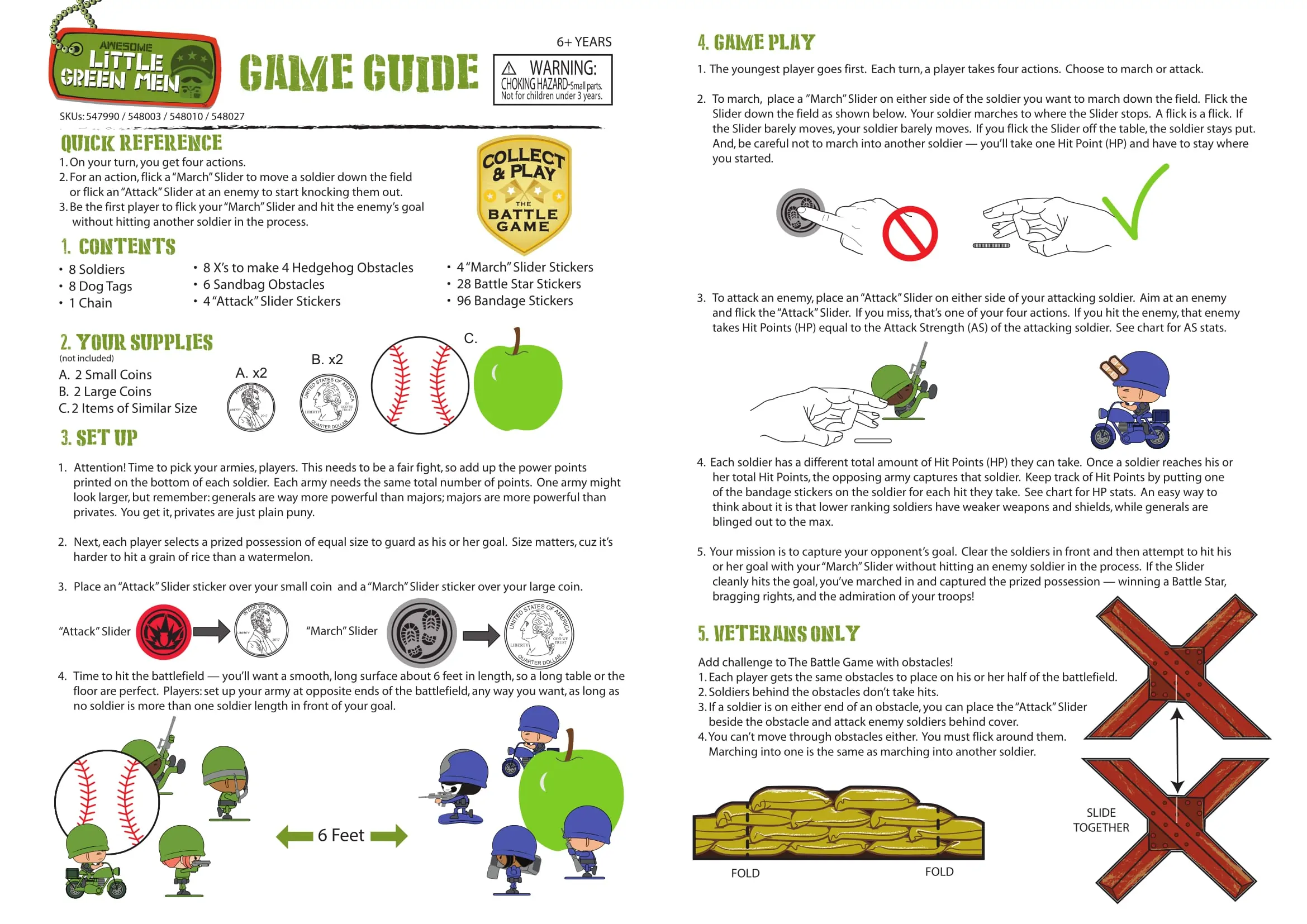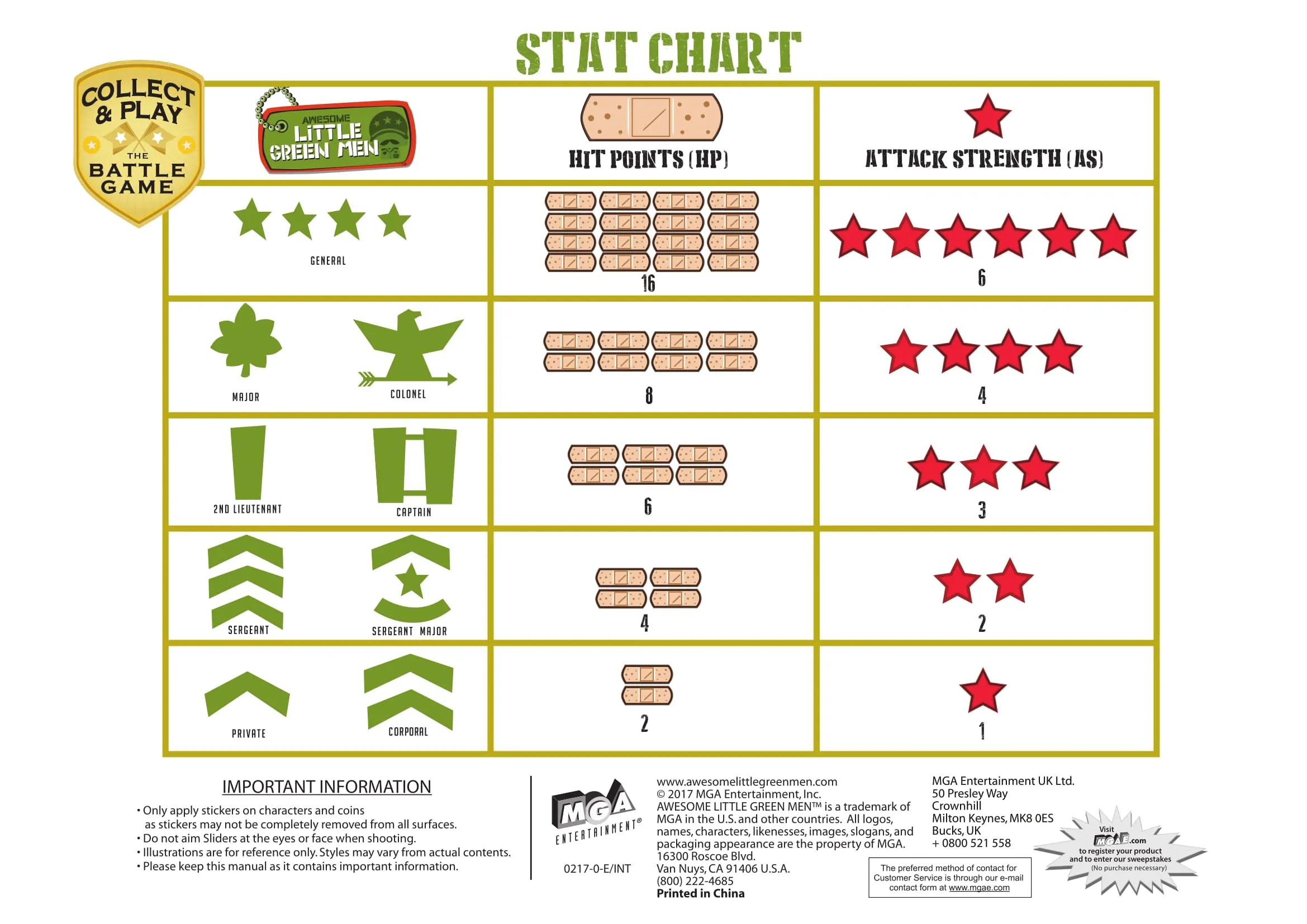 Click Here to Download ALGM Game Play Instructions
Find Out More
You can learn more about Awesome Little Green Men and follow their social channels here…
Website: awesomelittlegreenmen.mgae.com
Twitter: @MGAEnt
Facebook: @mgaentertainment
YouTube: Awesome Little Green Men
Pin it for Later

Disclosure: This post is sponsored, so extra thanks for reading and sharing.
Written by Susan Carraretto, co-founder of 5 Minutes for Mom
Talk with me: @5minutesformom and Facebook.com/5minutesformom
Pin with me at pinterest.com/5minutesformom