This post may contain affiliate links. Read my disclosure policy here.
Tonya here… The end of the year is almost upon us. This is a time when a lot of people make resolutions for the coming year and finish off to-do lists before the year ends. If home organization is on your list, then I'm here to help. Thank you to Force of Nature for sponsoring this post. All opinions are my own.
Prepare your home for winter with this free printable checklist and discover a new non-toxic way of cleaning your home so you can remove harmful chemicals.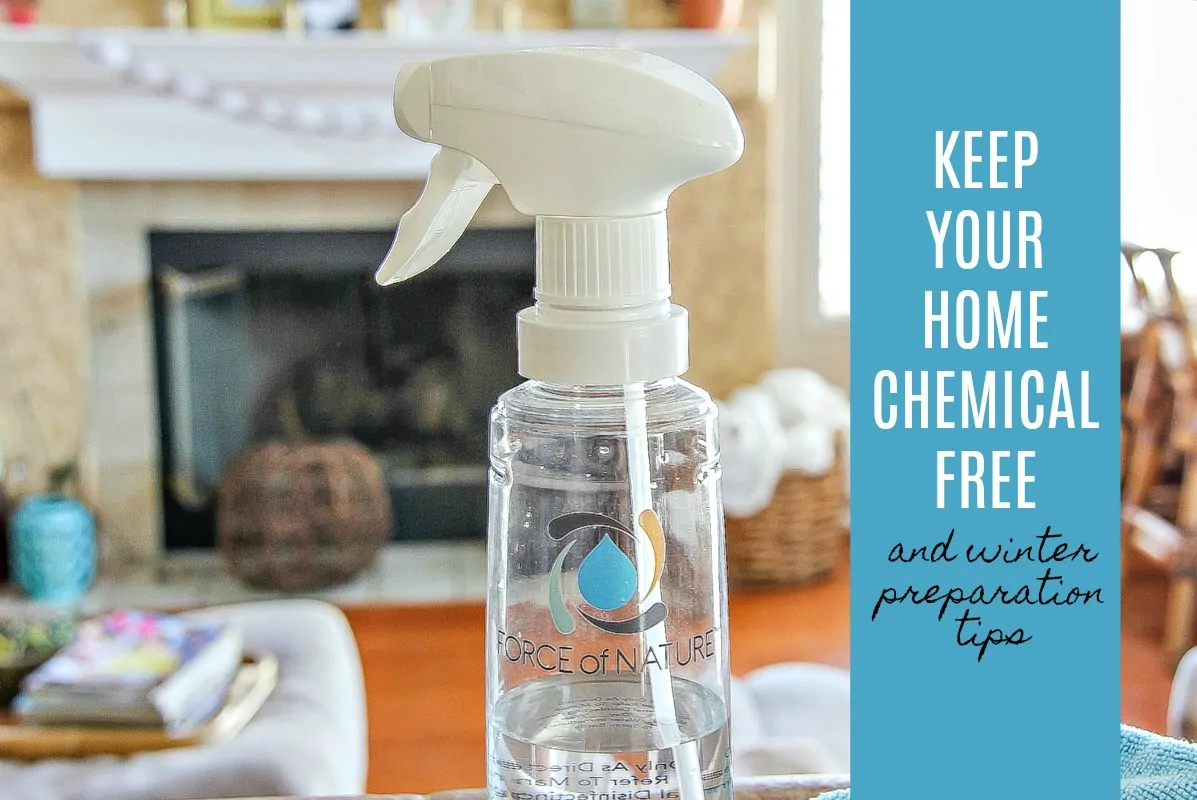 As we move from season-to-season we tend to purge unused items, clean out garages and closets, and re-organize based on the season we are moving into. I need to get better about purging, I tend to be a bit of a collector because I love to re-purpose items, but I do love preparing for each season and keep checklists of things that need to be done so I don't forget anything. I'm going to share my winter checklist down below, but first I want to talk about cleaning your home and removing harmful chemicals.
So, if one of your resolutions (or something on your to-do list) has been to remove chemicals from your household and switch to non-toxic family-friendly cleaning products, then I've got a great one for you from Force of Nature.
Plus, we are giving away three starter kits, and you can save $35 off your first starter kit too.
Force of Nature is a non-toxic cleaner and deodorizer that is as effective as bleach but is so safe you can spray it on pacifiers, teethers, and baby toys without needing to rinse them. It cleans as effectively as Clorox Clean-Up, Windex, Formula 409, Scrubbing Bubbles and Resolve with zero toxic chemicals and is so safe your kids can help you clean.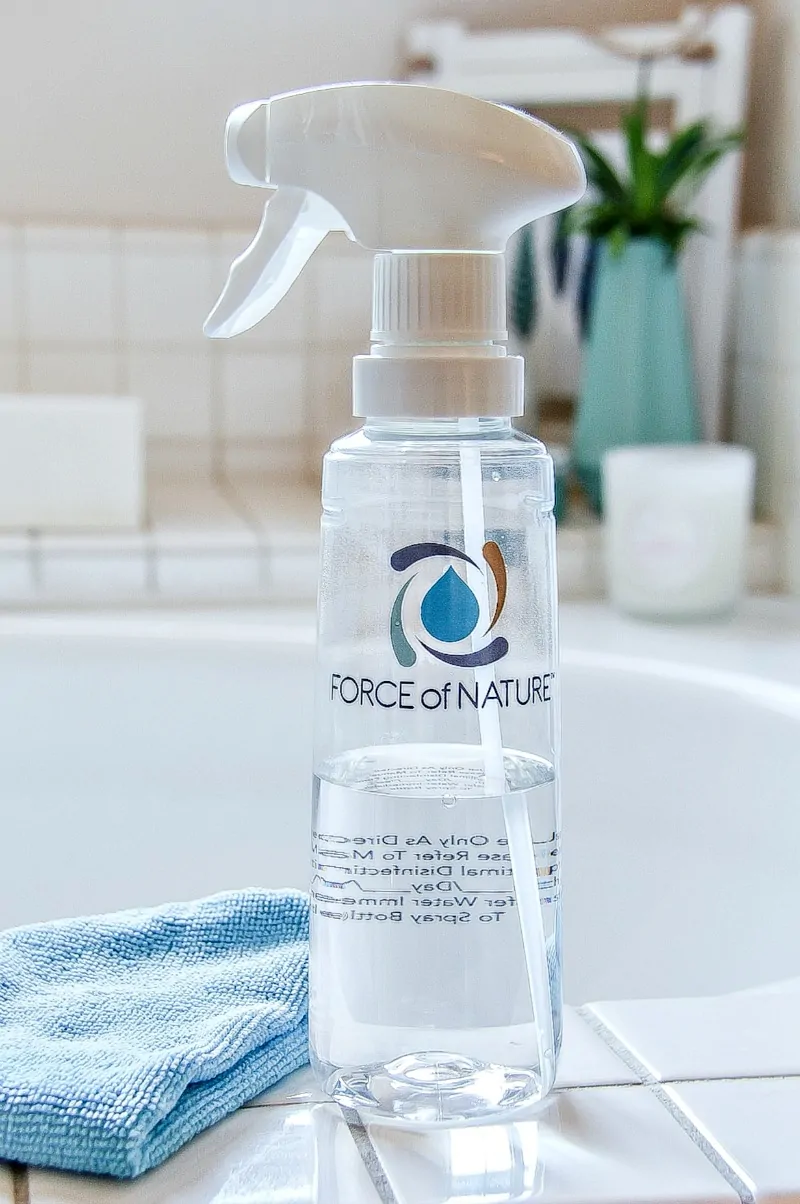 This product isn't like most cleaners though…
You fill up a bottle with tap water, then squeeze in a pre-mixed capsule of salt, water & vinegar. Then Force of Nature uses electricity to transform the solution into a cleaner & deodorizer that's called electrolyzed water, which is a common green cleaner used in the industrial space. The active ingredient is hypochlorous acid, which is common in wound healing, eye care and veterinary care products because it's so safe & effective.
You can read more about the science behind this here. It is also 100% allergen free and can save you more than $70 per year compared to other natural brands.
Here are some great features of this unit:
you can store extra activator capsules on the back of the activator base
if you leave the activator base turned on after the solution has finished processing it will keep a 14-day countdown on so you know when you need to make more.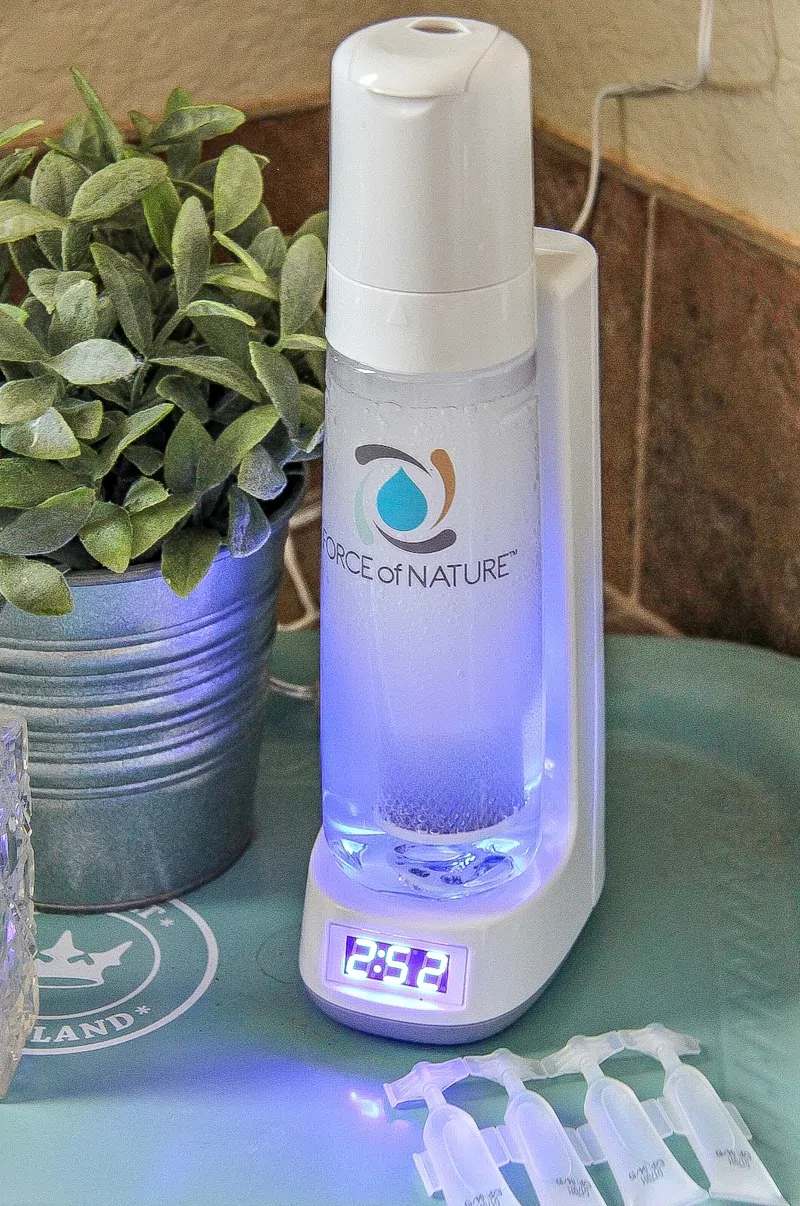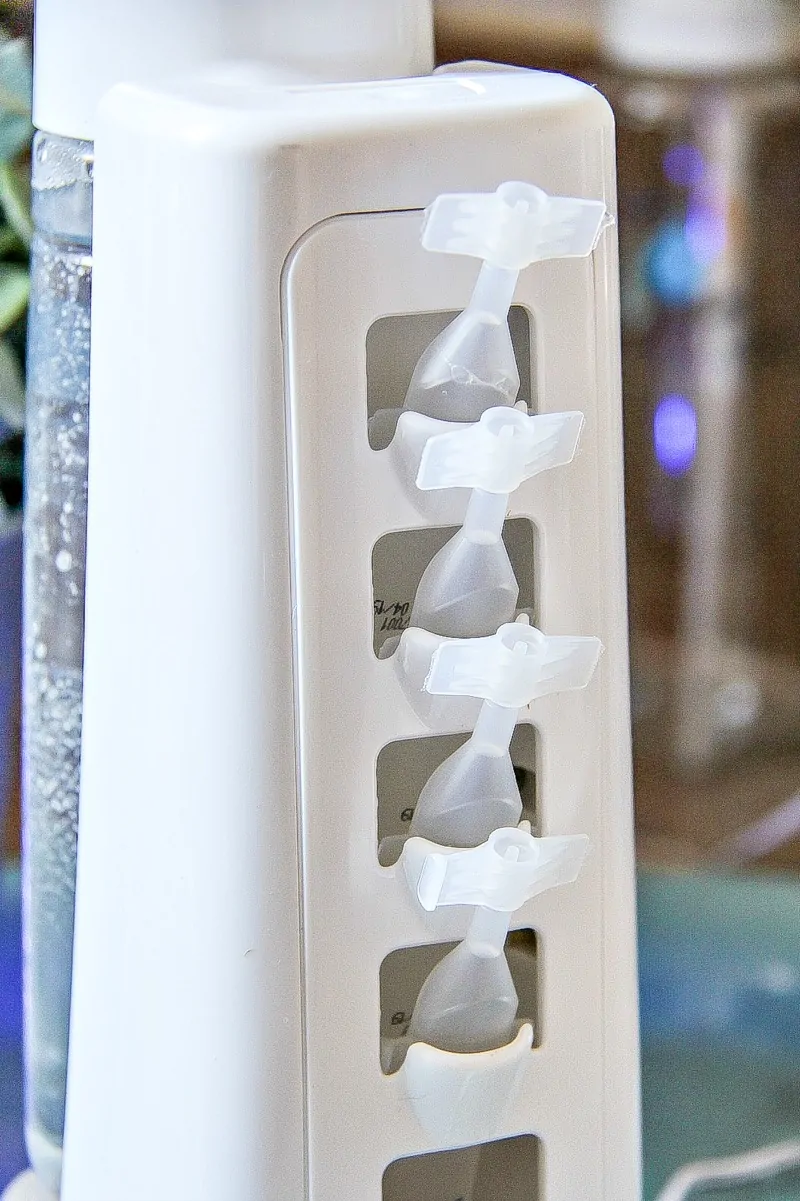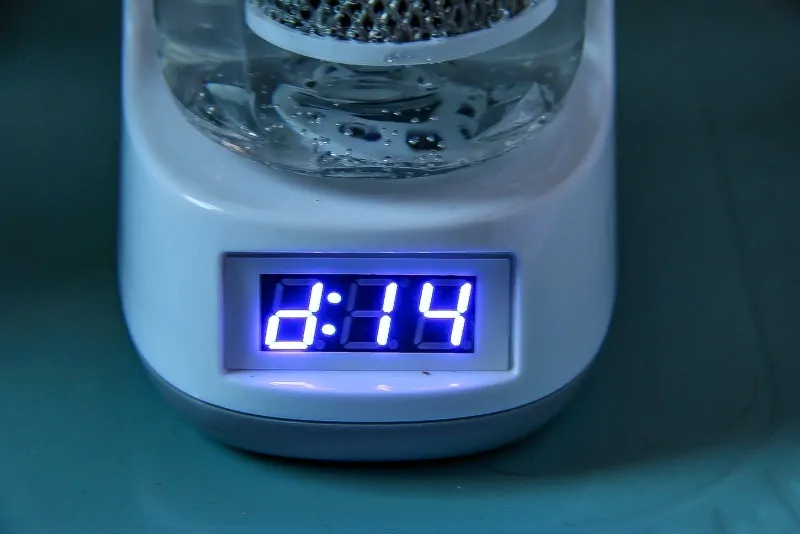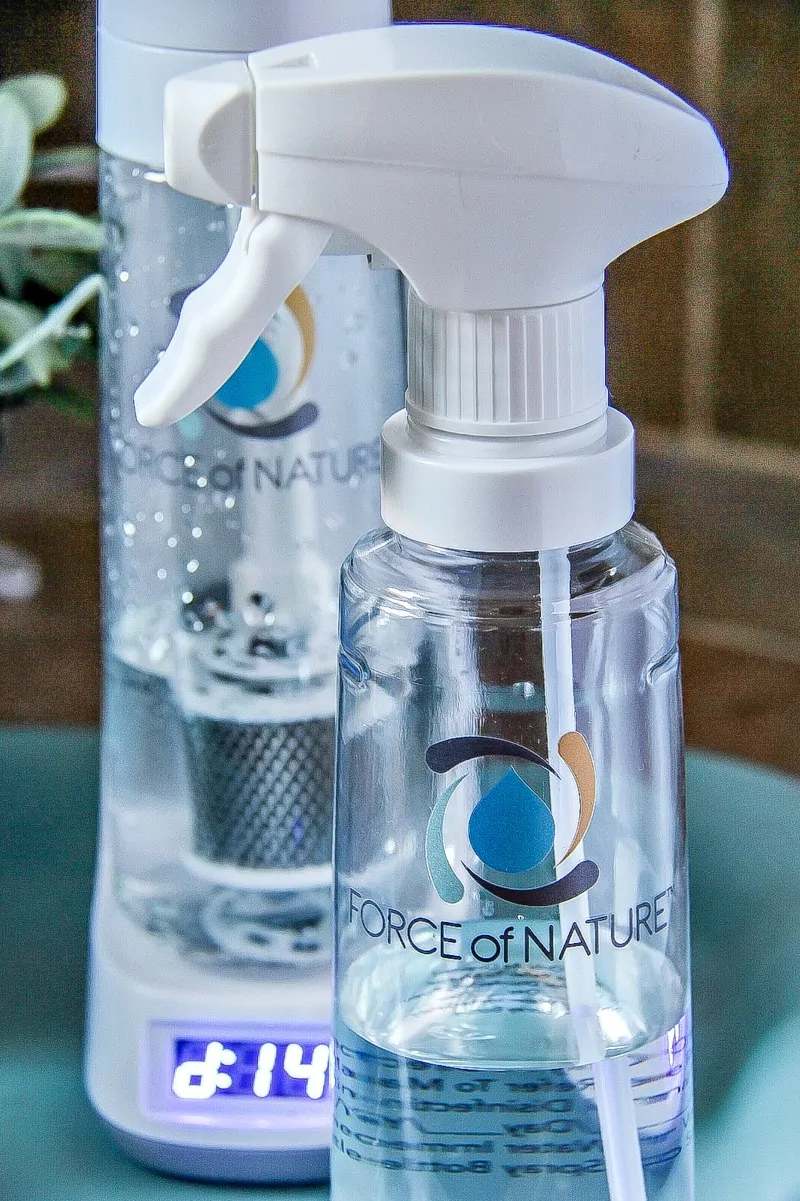 Learn more about Force of Nature and connect with them here:
Facebook | Instagram | Pinterest
Now that we've got your cleaning products replaced with non-toxic cleaners, and saving you money too, let's get you organized for winter too.
Here's your checklist for making sure your home is prepared for the cold weather. If you click on the image, you will get a printable PDF file to keep on hand while you prepare your home.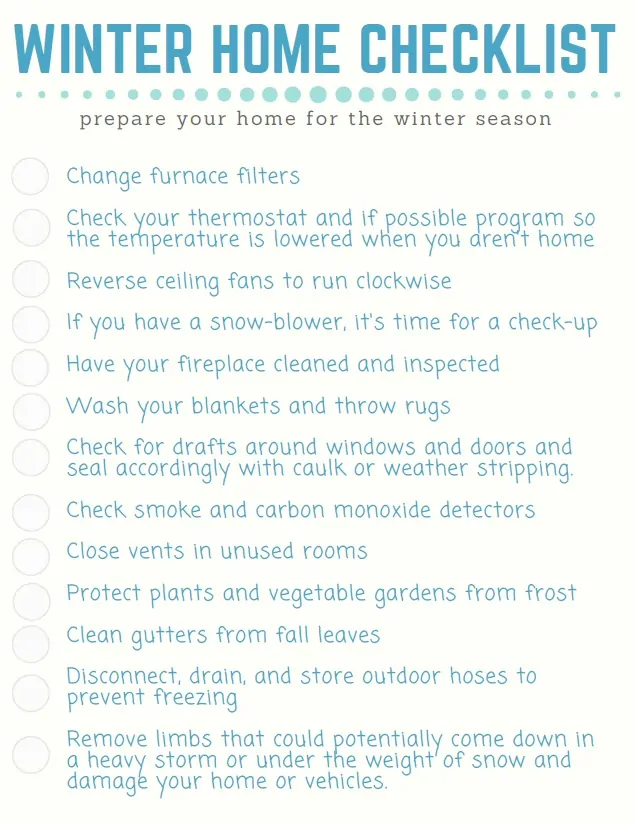 Click here to download the free printable…
Giveaway
If you'd like to win a Force of Nature starter kit, leave us a comment letting us know which part of your house you find cleaning the hardest.
Then complete your entry using the form below.
Three people will each be sent 1 Force of Nature Starter Kit valued at $89.99. Prizing is open to the US only.
Pin this post for later:

Disclosure: This post is sponsored, so extra thanks for reading and sharing.
Written by Tonya Staab, contributor at 5 Minutes for Mom
Talk with us: @5minutesformom and Facebook.com/5minutesformom
Pin with us at pinterest.com/5minutesformom