This post may contain affiliate links. Read my disclosure policy here.
Magic and adventure are two things that draw many kids in. Page-turning excitement can sometimes extend that mandatory reading time past the "have to" into the "want to."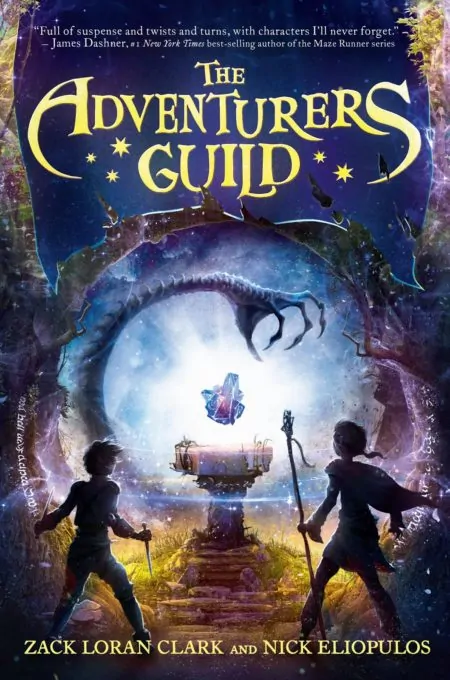 Disney-Hyperion sent me a copy of the book to check out, and is partnering with me for a giveaway.Keep reading to find out more.
I wasn't able to finish this book, but I loved what I read. The book opens with two friends pondering to which guild they will be assigned. Zed is half mortal and half elf, and oddity even within the ranks of his magical community. Even as little as I got to know him, I felt his sense of loss at being alone and that longing to belong somewhere — in his heart he wants to join the Mages guild. His friend Brock assumes he will follow in the footsteps of his family and join Merchants Guild.
But just as it seems the boys' dreams have come true, their lives take a startling turn . . . and they find themselves members of the perilous Adventurers Guild.
Led by the fearsome Alabasel Frond, the guild acts as the last line of defense against the Dangers—hungry, unnatural beasts from otherworldly planes. And when the boys uncover a conspiracy that threatens all of Freestone, Zed, Brock, and their new allies—Liza, a fierce noble, and Jett, a brave dwarf—must prove their worth once and for all.
This start of a thrilling new series is sure to be a hit with readers who like their fantasies clever and action-packed, with tons of humor and heart.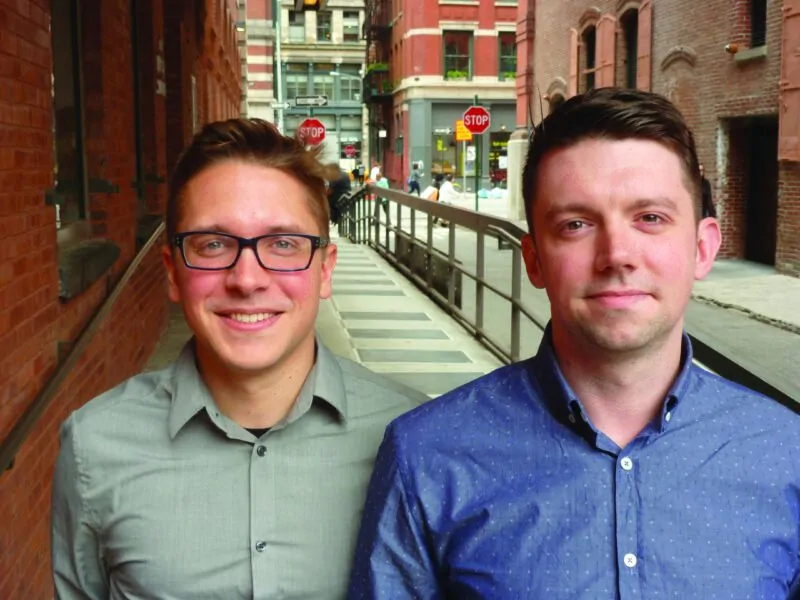 I love a good author story.
Zack Loran Clark and Nick Eliopulos are both editors based in New York. Best friends, they take a coffee break together every day and play Dungeons & Dragons every week. Zack fervently hopes that magic is real; Nick desperately hopes that monsters are not. "The Adventurers Guild" is their first novel. It released October 3, so you can buy it now.
Find out More
Visit the Official Site