This post may contain affiliate links. Read my disclosure policy here.
It's summertime! For many families, that means repeated trips to the pool, lake, water park, splash pad, and maybe even the beach… so keep reading to find out how to pack the perfect swim bag.
This post is sponsored, so extra thanks for reading and sharing.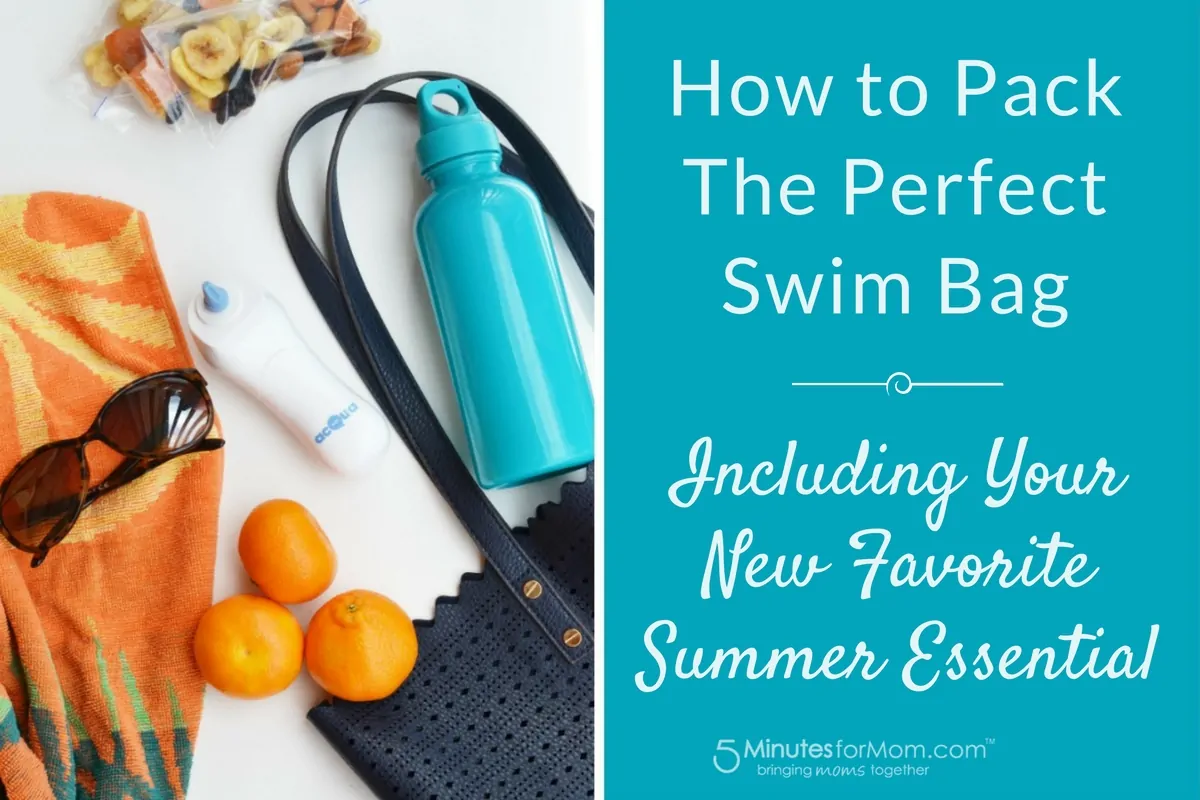 Hi, I'm Jennifer from the blog The Life of Jennifer Dawn. Today I'm excited to share with you a list of essentials that'll have you super prepared for a splashing good time with the kids this summer. I'm also sharing information about acQuaMD. It's a summer essential that you may not have heard of, but you are certainly going to want for your pool bag.
My kids love cooling off during the hot summer months with any activity that involves getting wet. From trips to the pool to just running through the sprinklers in the yard, they're huge fans of playing in the water. Is the same true for your kids? Do they have a favorite water activity? For my kids, it would be going to swim in their Mamaw Deanna's pool. It's a water adventure that always makes for a fun-filled day!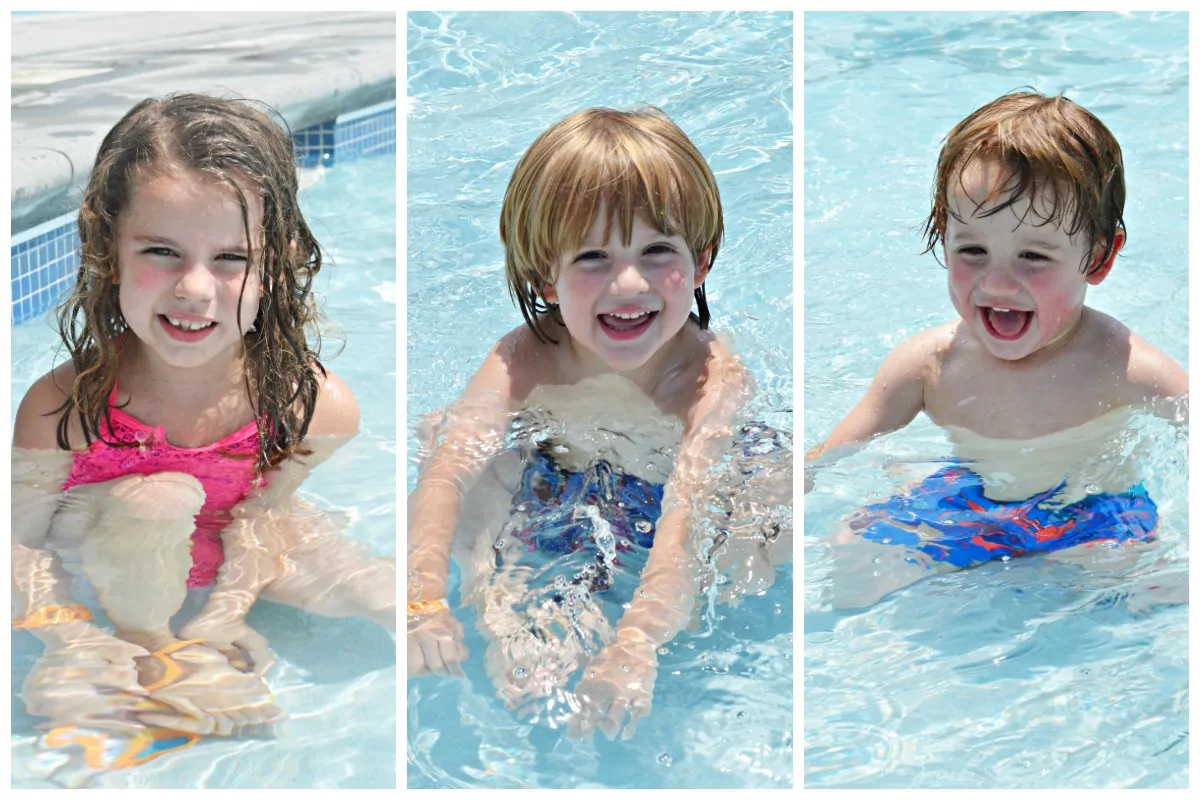 Sometimes the task of packing everything I need for a day by the water with kids feels daunting, though. Can any other moms relate? And it never fails that something always gets forgotten. The day we forgot goggles for my daughter who is terrified of getting water in her eyes was not the best day. Then there are those times when you just want to be spontaneous and not lose a second of sunlight worrying about what to pack. You'd just like to load the kids and go when the mood strikes for a swim.
Why not keep a bag of essentials you know you'll need packed and ready to go?

Sure you may have to restock a few items and throw in some fresh snacks, but having your go-to items already packed in a large bag makes those water outings less overwhelming. Grab a tote to pack what you can now, and you'll have your pool bag prepped and prepared for whatever summer brings your way! Whether you're headed to the beach or off to make a splash in the pool, here are some essentials you'll want to consider putting in that bag.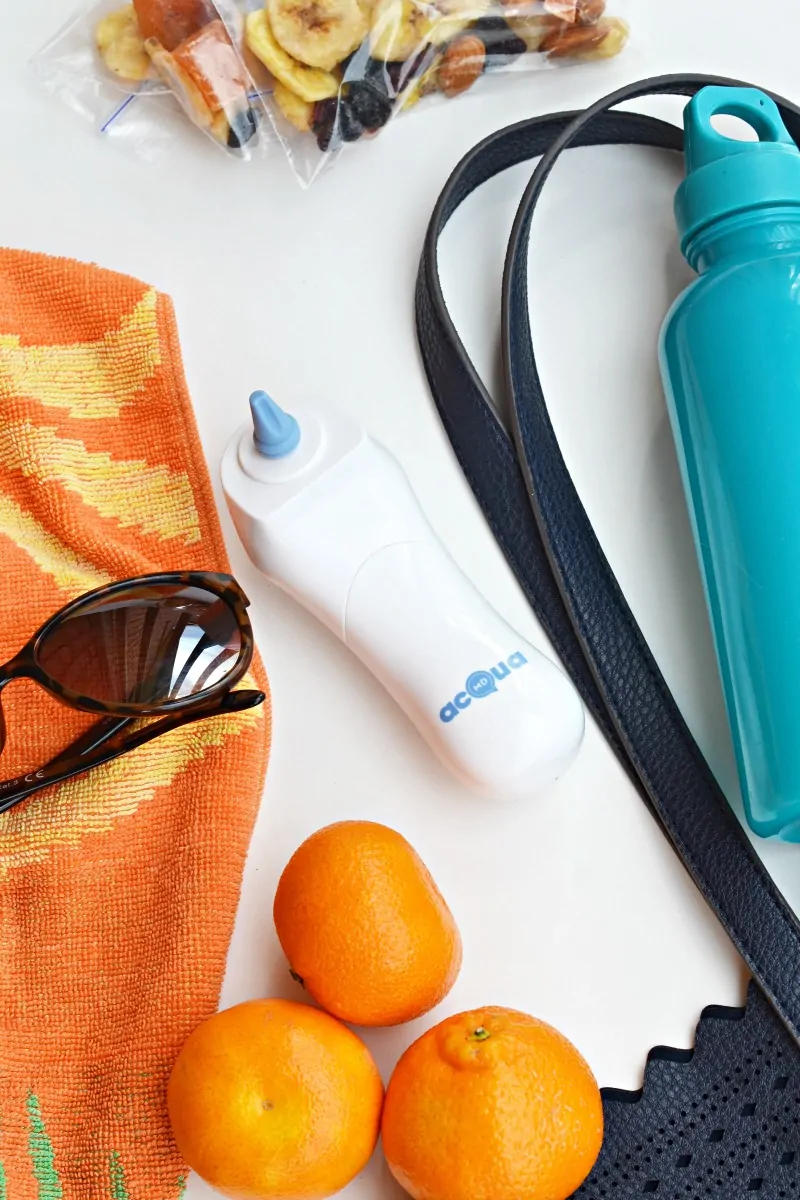 Pool Bag Essentials For Families
Tote bag
This one is pretty self-explanatory. You'll want a large bag that's waterproof or at least water-friendly. Bonus points for plenty of pockets!
Swimsuits, Cover-ups, and Extra Clothes
Most times I already have the kids in their swimsuits when we arrive. If we have to make a stop on the way, then the cover-ups really come in handy. A sundress for girls and a t-shirt for boys make great cover-ups. The cover-ups can even double as their change of clothes when the water fun is done. Oh, and keep an extra swimsuit packed. You can never be too prepared with kids.
Towels
Make sure to pack plenty of towels. If seating isn't available at your destination, an extra towel can come in handy as a place to sit.
Sun Protection
Don't forget, sunscreen, sunglasses, hats, and lip balm with SPF. Also, pack a container of aloe just in case someone gets a little too much sun.
Small first aid kit
Fill a pouch or small container with band-aids, antibiotic ointment, itch cream for bug bites, and anything else you might need. I think we moms all know how "magical" a simple band-aid can be for those ouchies.
Flip-flops
There will be times when the kids will want to take a break from swimming and these will really come in handy.
Hair Ties, Face Wipes, and Brush/Comb
These items are great to have on hand for freshening-up and managing wet hair. If you take a break for lunch or snack, you're especially going to want those face wipes.
Goggles, Inflatable Floaties, and Life Jackets
Depending on your kids' ages and swimming abilities, you may or may not need these. It doesn't hurt to have them handy, though.
Water bottles and Snacks
Few things spoil the fun of an outing quicker than a hungry or thirsty kid. Keep them hydrated and full with bottled water and healthy snacks.
Plastic Bags
These can serve multiple purposes. Store your phone, cash/card, ID and valuables in one to keep them safe and dry. You can also use one for garbage and another for wet suits and towels. Use the plastic bags that zip or repurpose grocery bags. You can even go the eco-friendly route and opt for reusable bags.
acQuaMD
acQuaMD is a new, innovative home care device that has been patented, pre-approved by the FDA, engineered, CE certified, and clinically tested to safely remove the water out of children and adult ears using ultrasonic vibrations. The acQuaMD also helps prevent swimmer's ear and ear infections and equalizes ears during flights or after diving. It's invaluable to have packed in your bag for those times when the kids get water in their ears.
Solve a problem that all mothers and fathers struggle with after putting their children in the pool–water in the ears and the complications it causes afterward. Until now there hasn't been a good way to remove the water out of your ears. I remember my own mother putting drops in my ears when I was young to try to remove the water after a long day of swimming. It never worked! The acQuaMD is a safe, affordable, and effective solution.
How It Works
You can learn exactly how the acQuaMD works here and watch the acQuaMD video below for a quick overview…
It's so easy to use that my daughter was able to use it on herself. Water in the ear is no longer a problem with this handy device.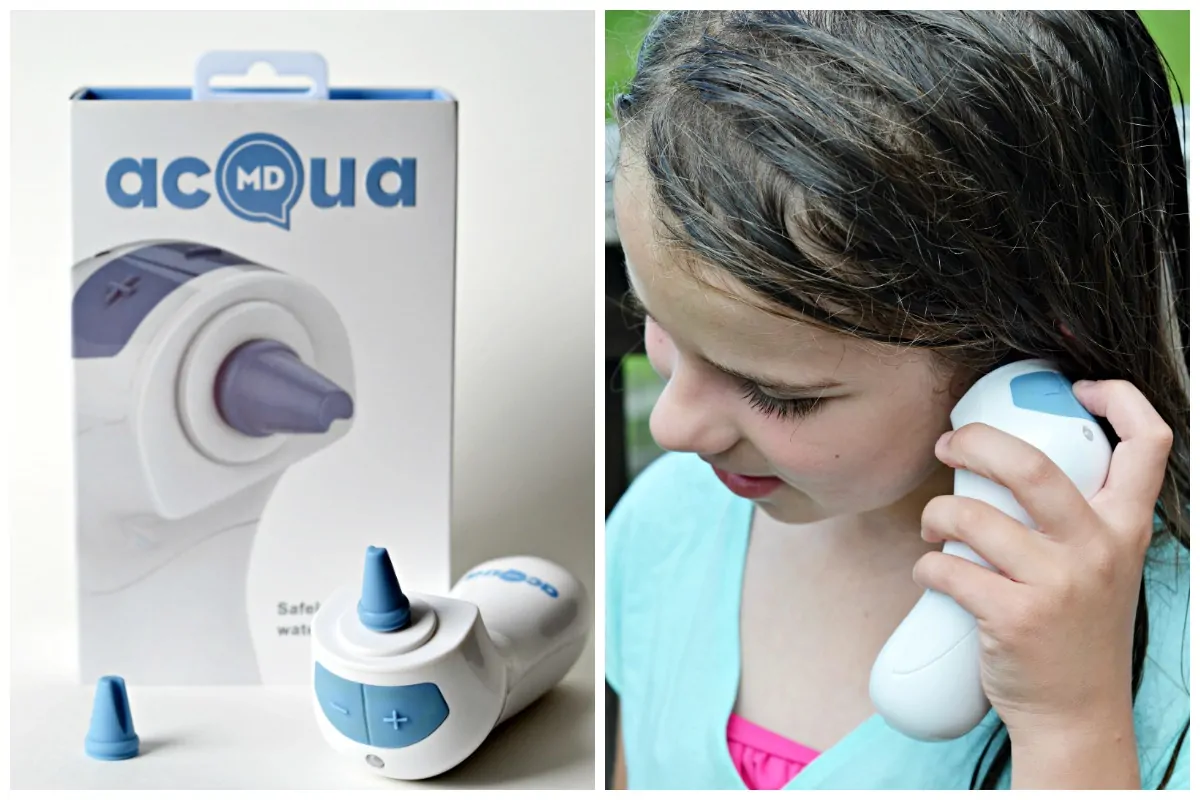 [Tweet "Moms, don't head to the pool without this!"]
Ready for a day at the pool or the beach? You will be now! Oh, and to make packing the pool bag even easier, I've created cute printable checklists, so you won't miss a thing.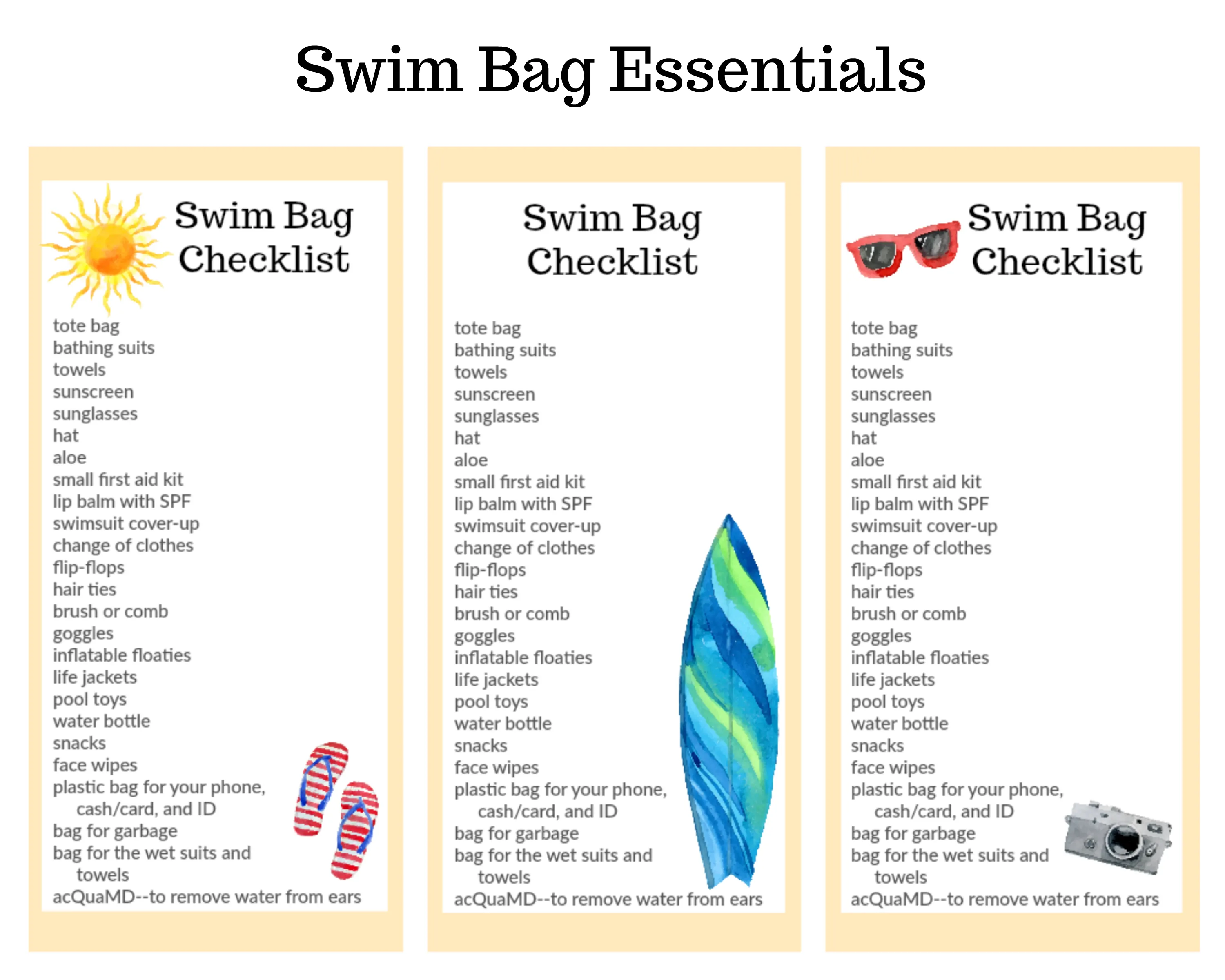 Happy summer and happy swimming!
Pin it for Later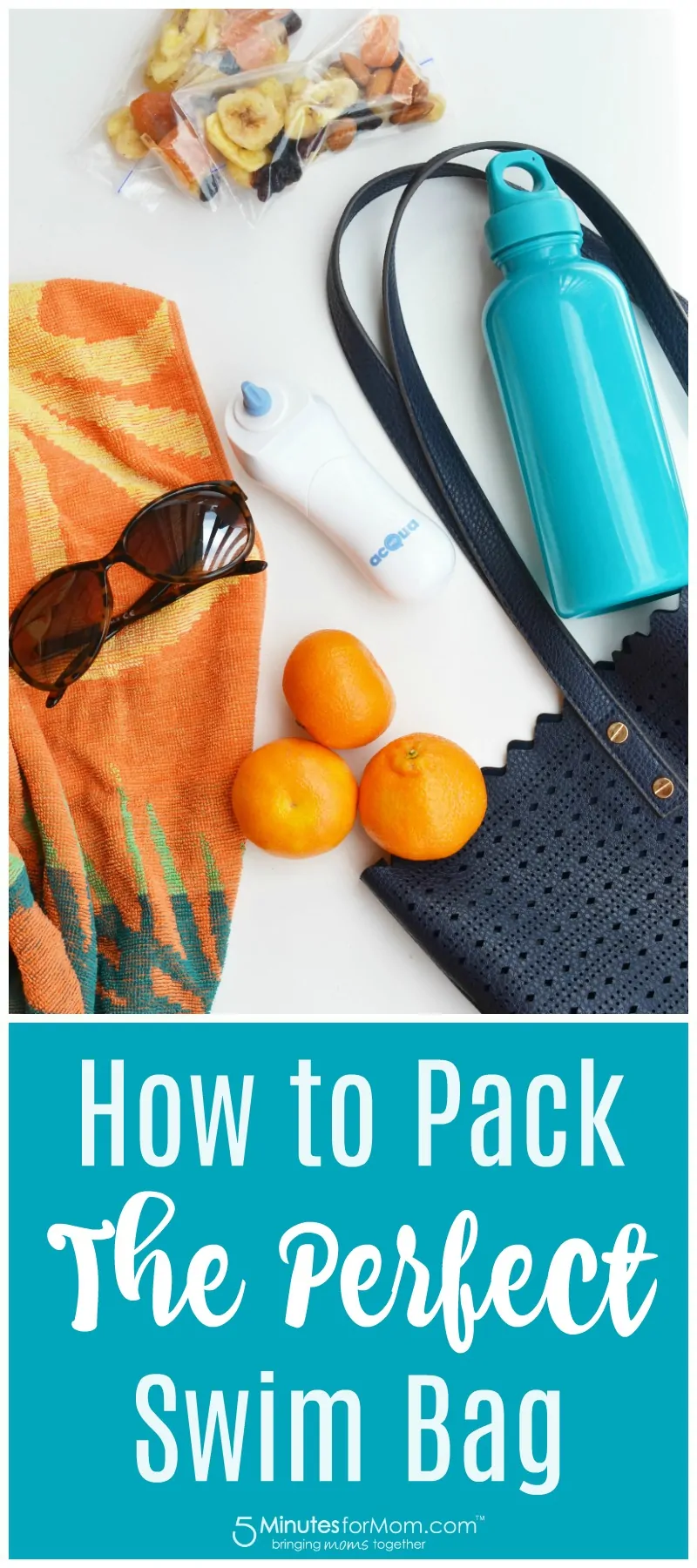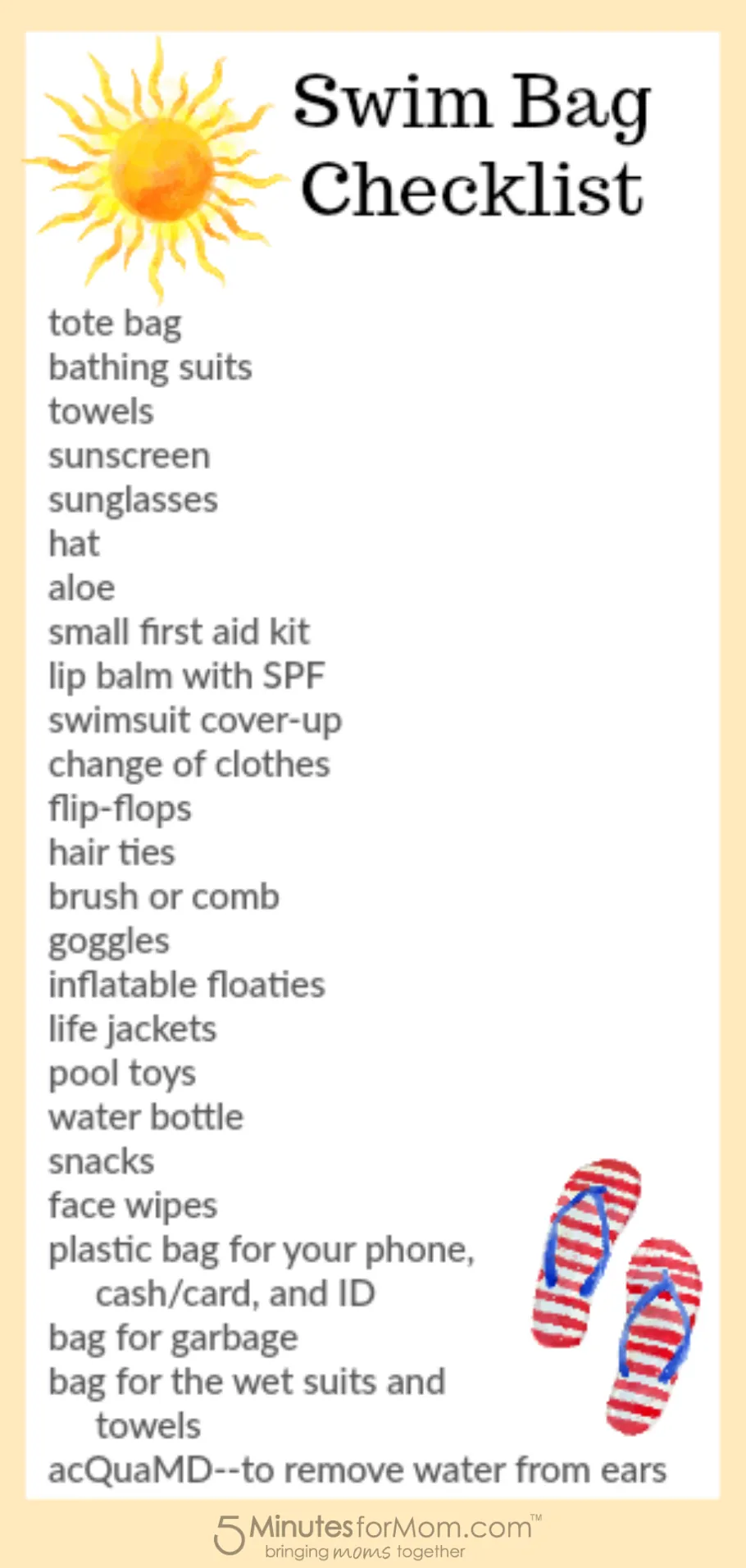 Disclosure: This post is sponsored by acQuaMD.
Written by 5 Minutes for Mom contributor Jennifer Dawn. Jenn blogs about living a beautiful and creative life at The Life of Jennifer Dawn.