This post may contain affiliate links. Read my disclosure policy here.
Disney invited 5 Minutes for Mom contributing blogger Dawn Cullo to Los Angeles, CA to attend the "Pirates of the Caribbean: Dead Men Tell No Tales" media trip. Dawn's expenses are paid for the trip but no other compensation was paid and all opinions are Dawn's.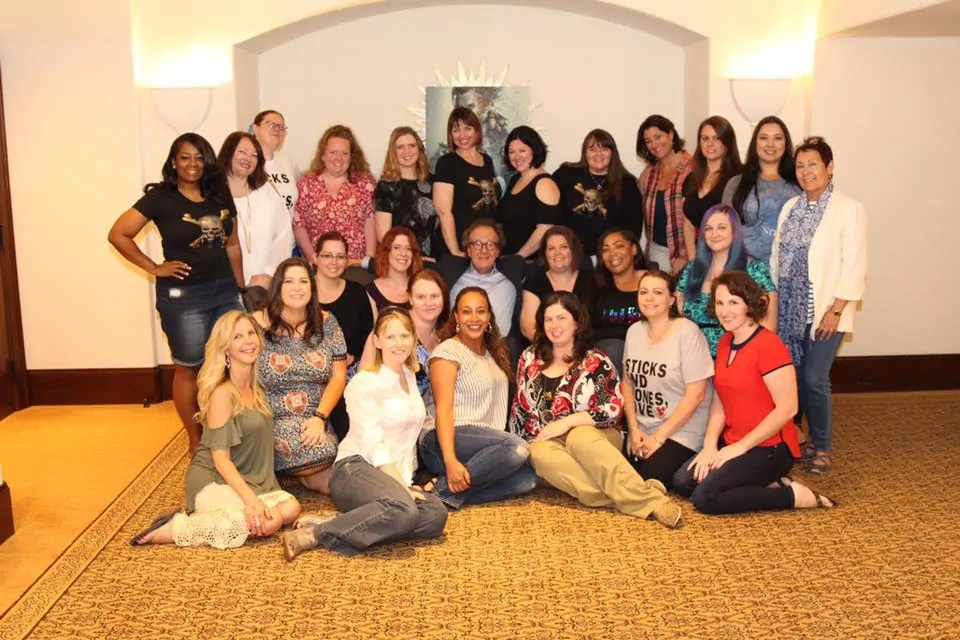 Geoffrey Rush plays the legendary Captain Barbossa in the fifth installment of the "Pirates of the Caribbean" franchise.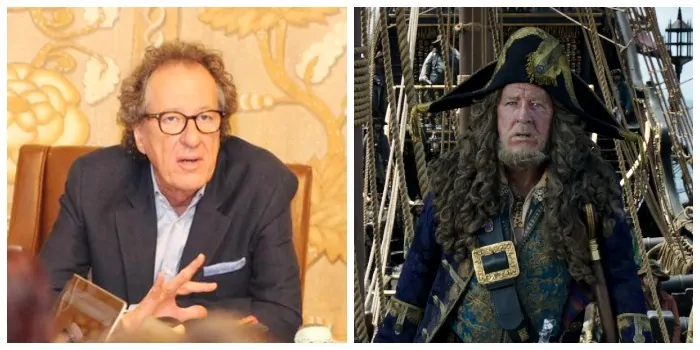 The Captain Barbossa in this film is different than how Geoffrey portrayed him in the past. The current version of Barbossa is arrogant, pompous and maybe a bit self-diluted.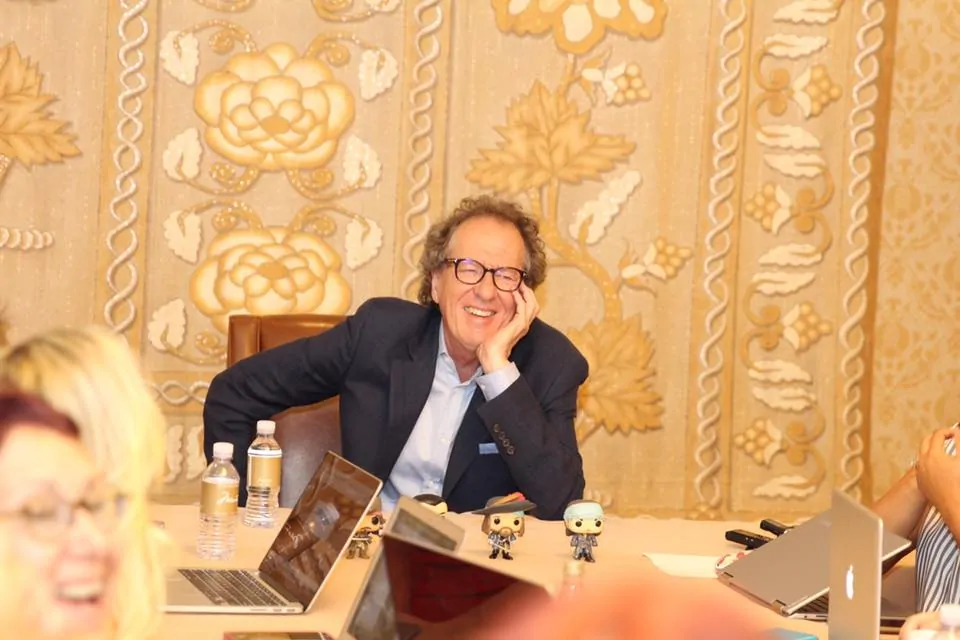 He loved playing this version of Captain Barbossa because his costumes were more flamboyant, like a glam rock star from the 1960's.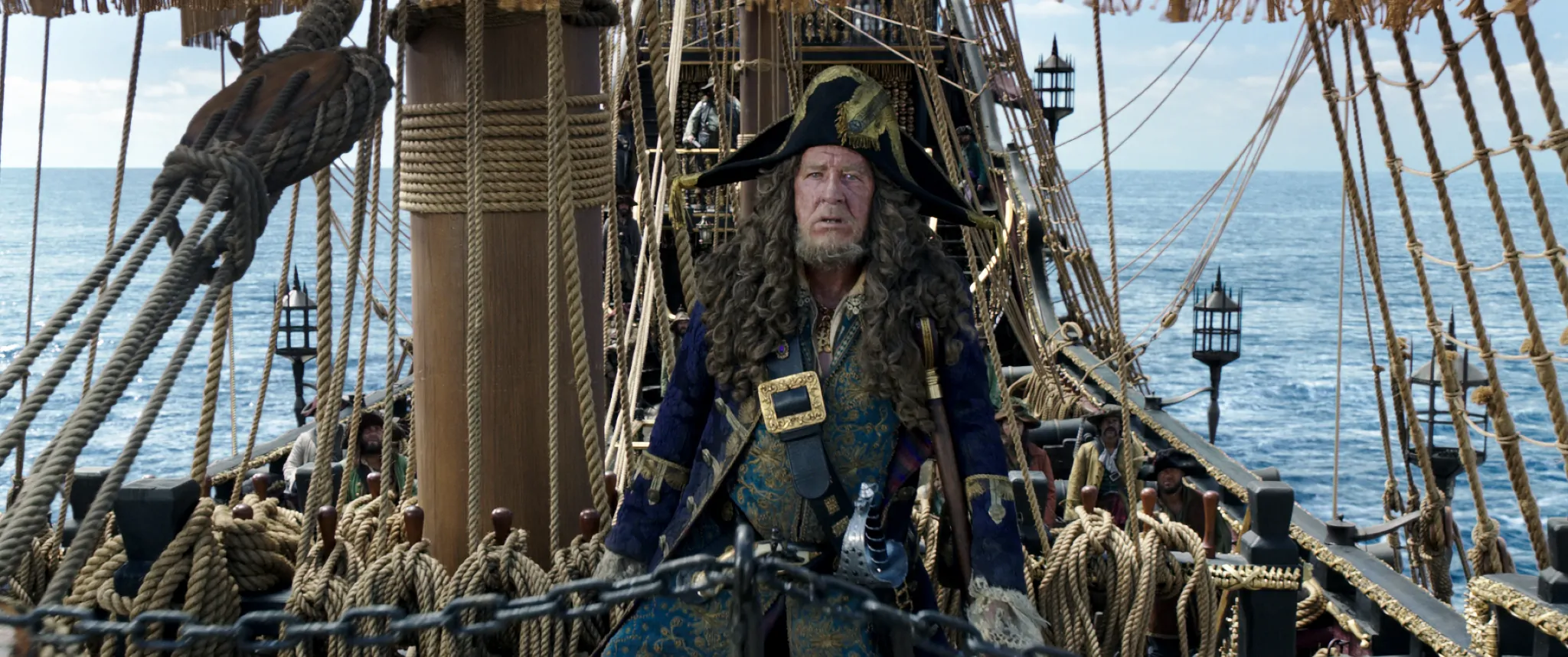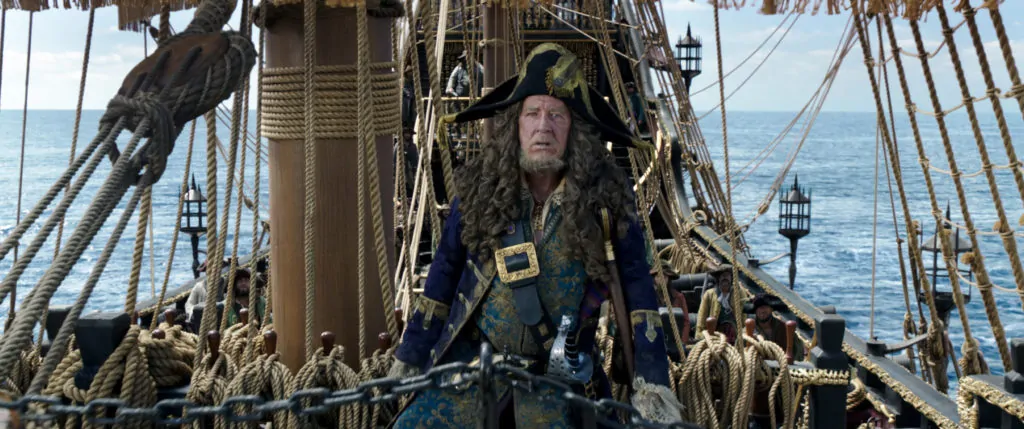 Captain Barbossa and Captain Jack Sparrow have a unique relationship in the "Pirate of Caribbean" movies, they both have come to the conclusion that the Black Pearl is their mutual girlfriend and they both want her.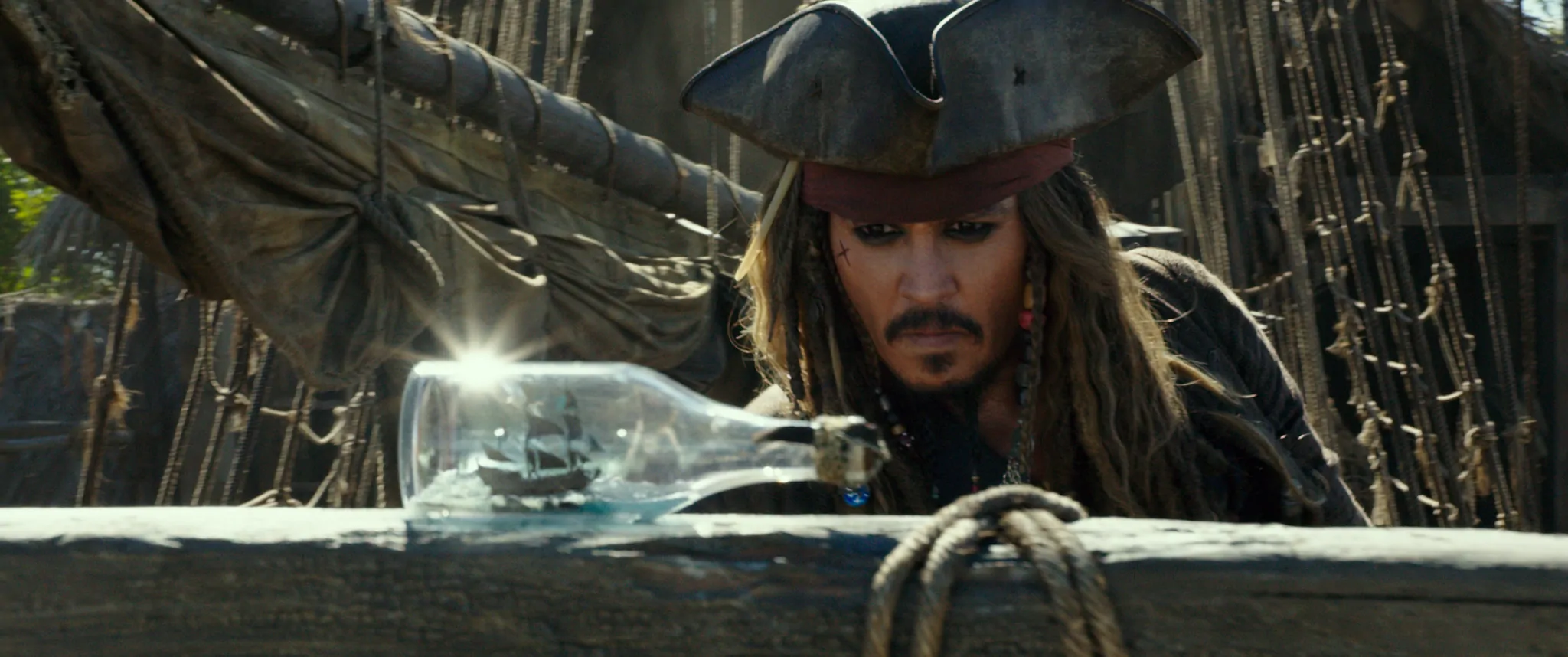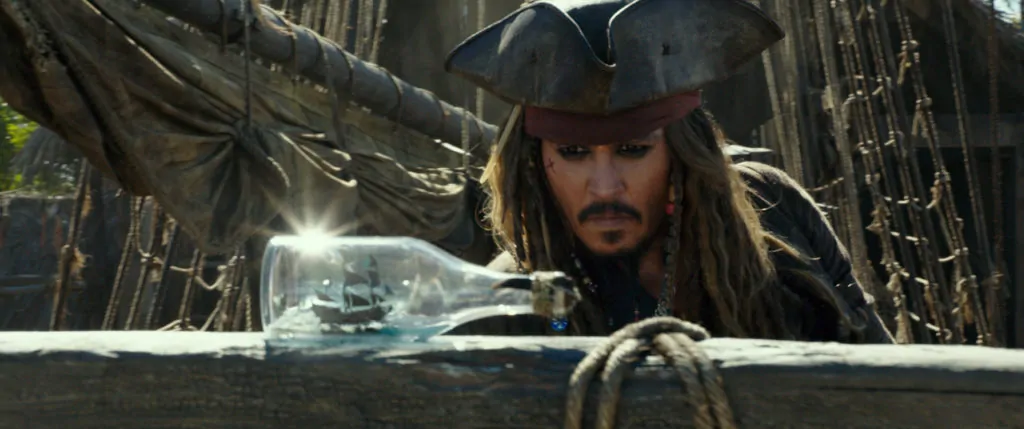 Geoffrey said that all of the scripts have been well written to allow for Barbossa and Sparrow to develop their relationship throughout the franchise.

He also enjoyed working with Kaya Scodelario ("Carina Smyth"), he felt that she is a gorgeous actress, and she's has a very feisty, natural funky quality. He loves her role as brilliant, female astronomer.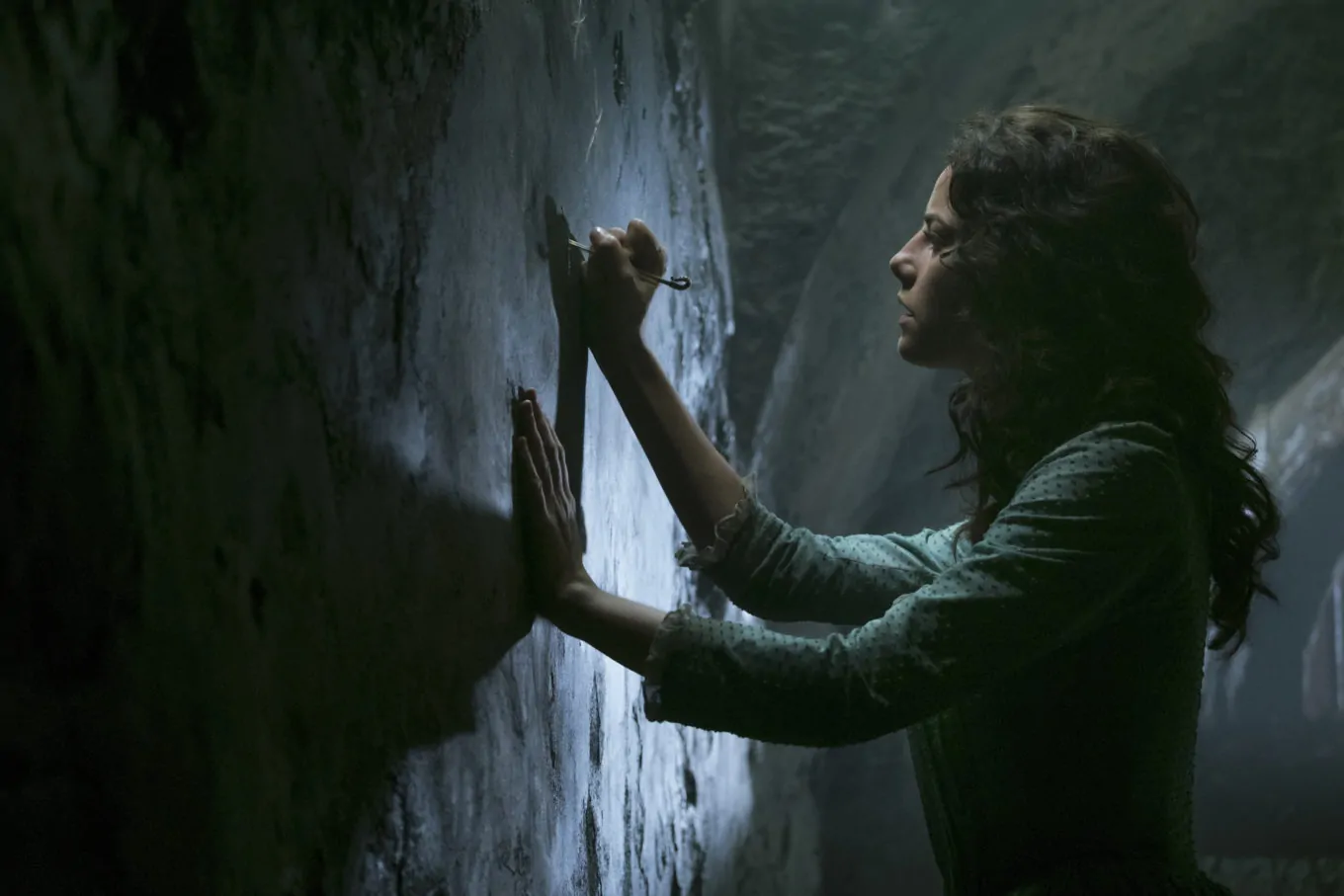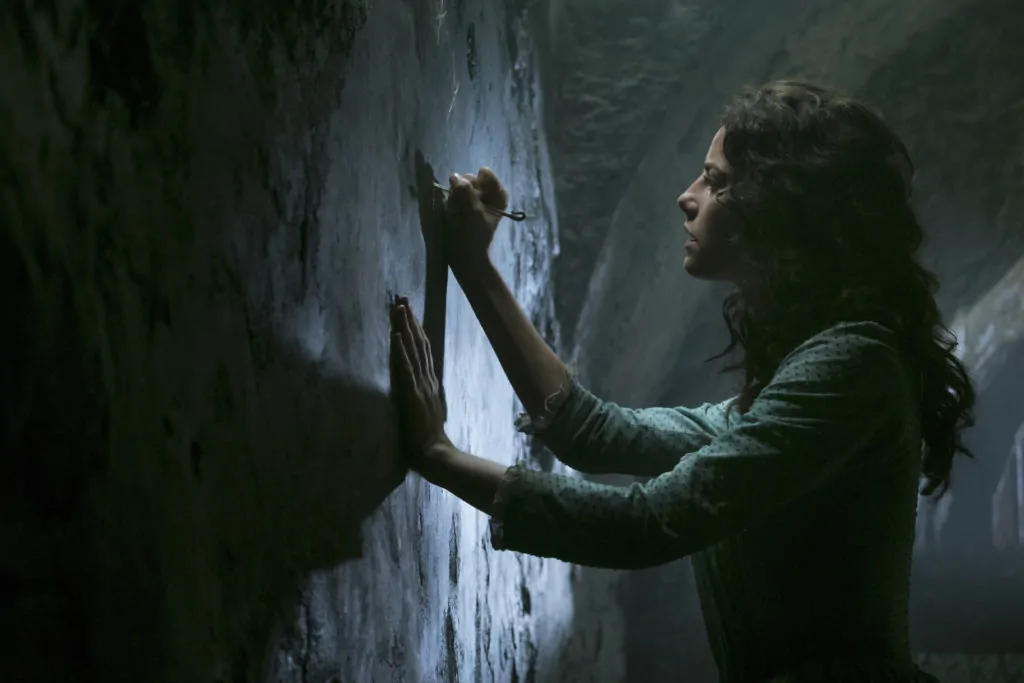 Geoffrey also revealed that during the filming to the "Pirates of the Caribbean" franchise that he created a bond with one of monkeys named Pablo. It had been a few years since they saw each other, but Pablo seemed to remember Geoffrey and was excited to see him enter the room. Pablo also painted a picture for Geoffrey and even included his paw print on it.
About Pirates of the Caribbean: Dead Men Tell No Tales
Johnny Depp returns to the big screen as the iconic, swashbuckling anti-hero Jack Sparrow in the all-new "Pirates of the Caribbean: Dead Men Tell No Tales." The rip-roaring adventure finds down-on-his-luck Captain Jack feeling the winds of ill-fortune blowing strongly his way when deadly ghost sailors, led by the terrifying Captain Salazar (Javier Bardem), escape from the Devil's Triangle bent on killing every pirate at sea—notably Jack.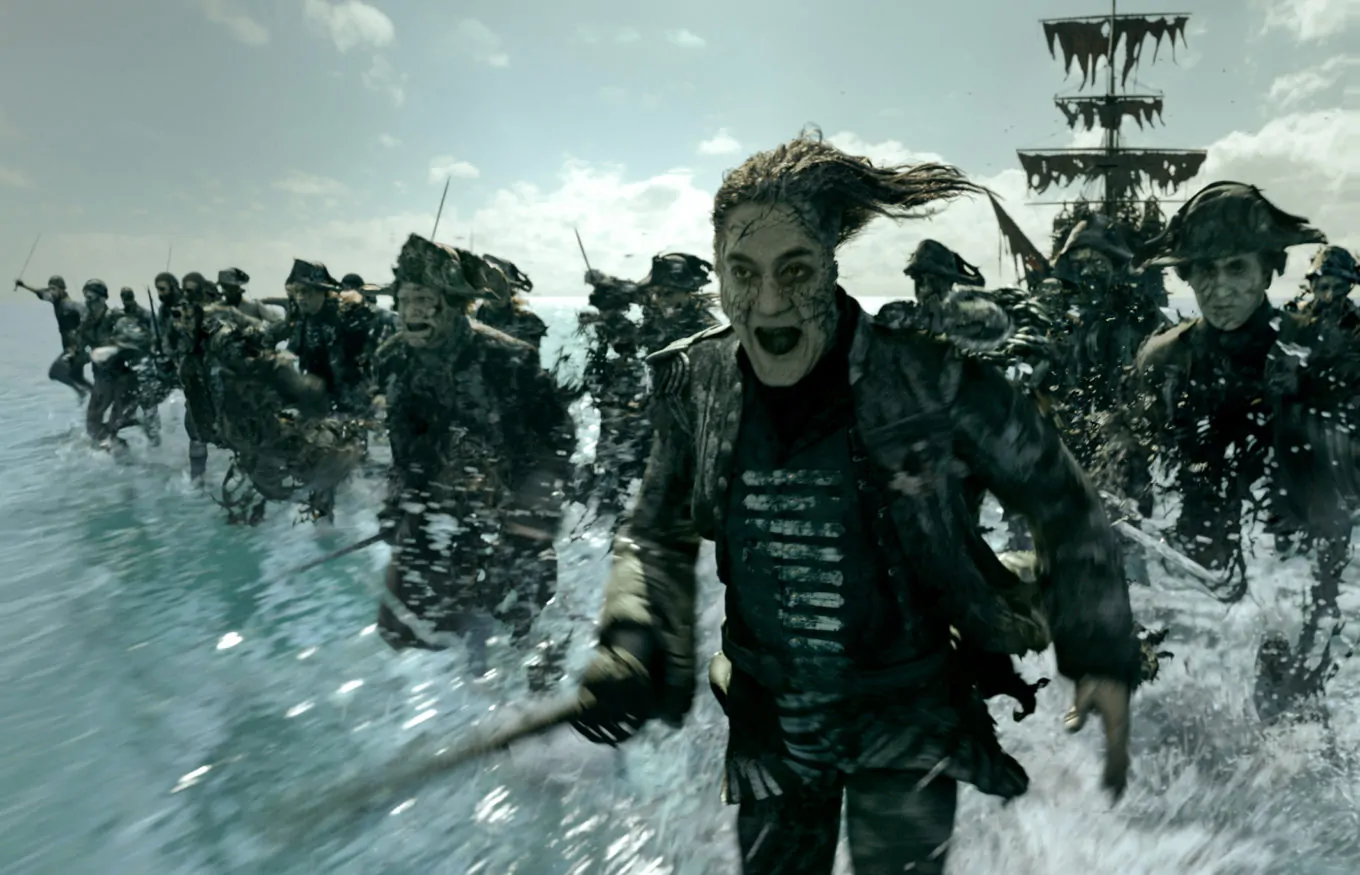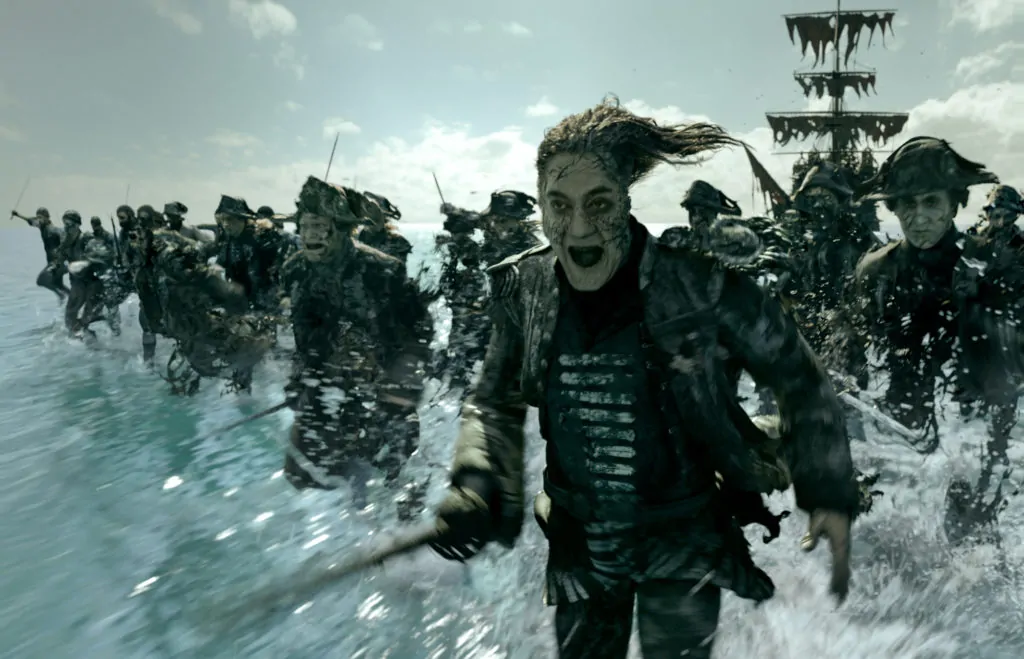 Jack's only hope of survival lies in the legendary Trident of Poseidon, but to find it he must forge an uneasy alliance with Carina Smyth (Kaya Scodelario), a brilliant and beautiful astronomer, and Henry (Brenton Thwaites), a headstrong young sailor in the Royal Navy.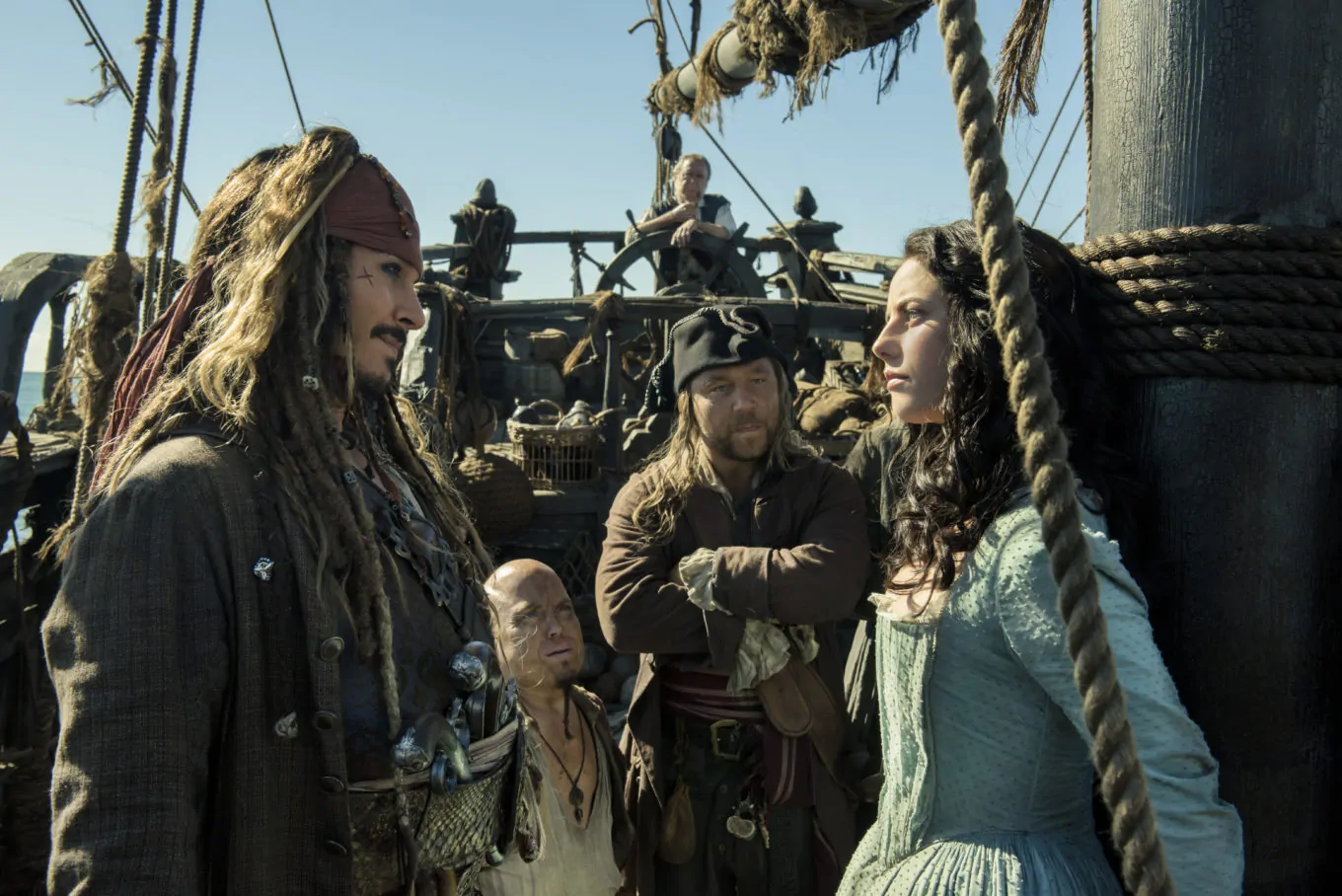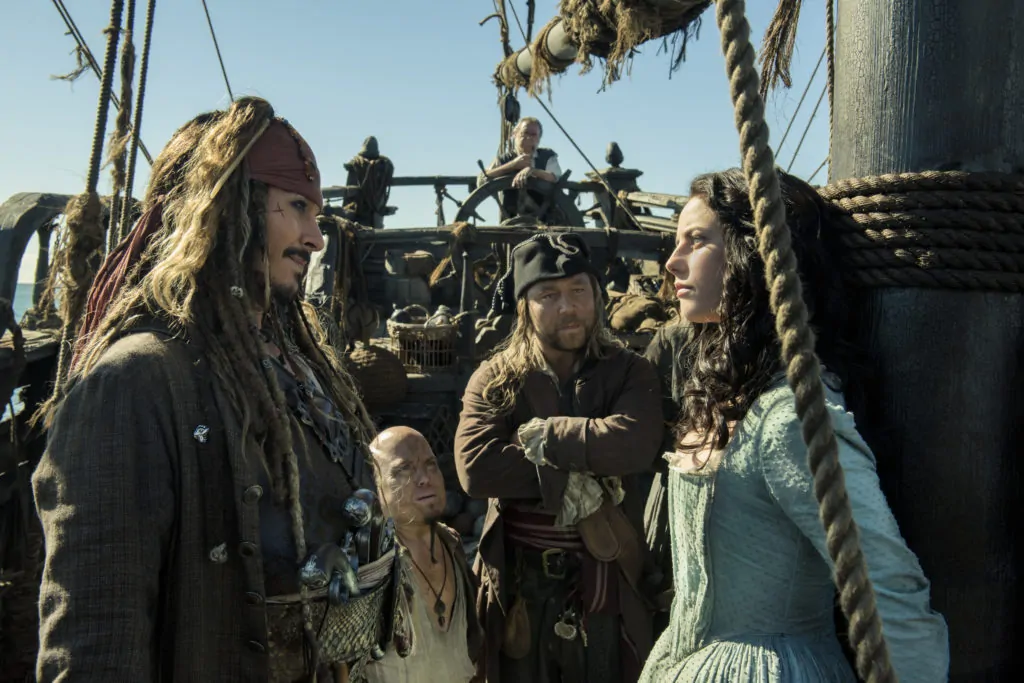 At the helm of the Dying Gull, his pitifully small and shabby ship, Captain Jack seeks not only to reverse his recent spate of ill fortune, but to save his very life from the most formidable and malicious foe he has ever faced.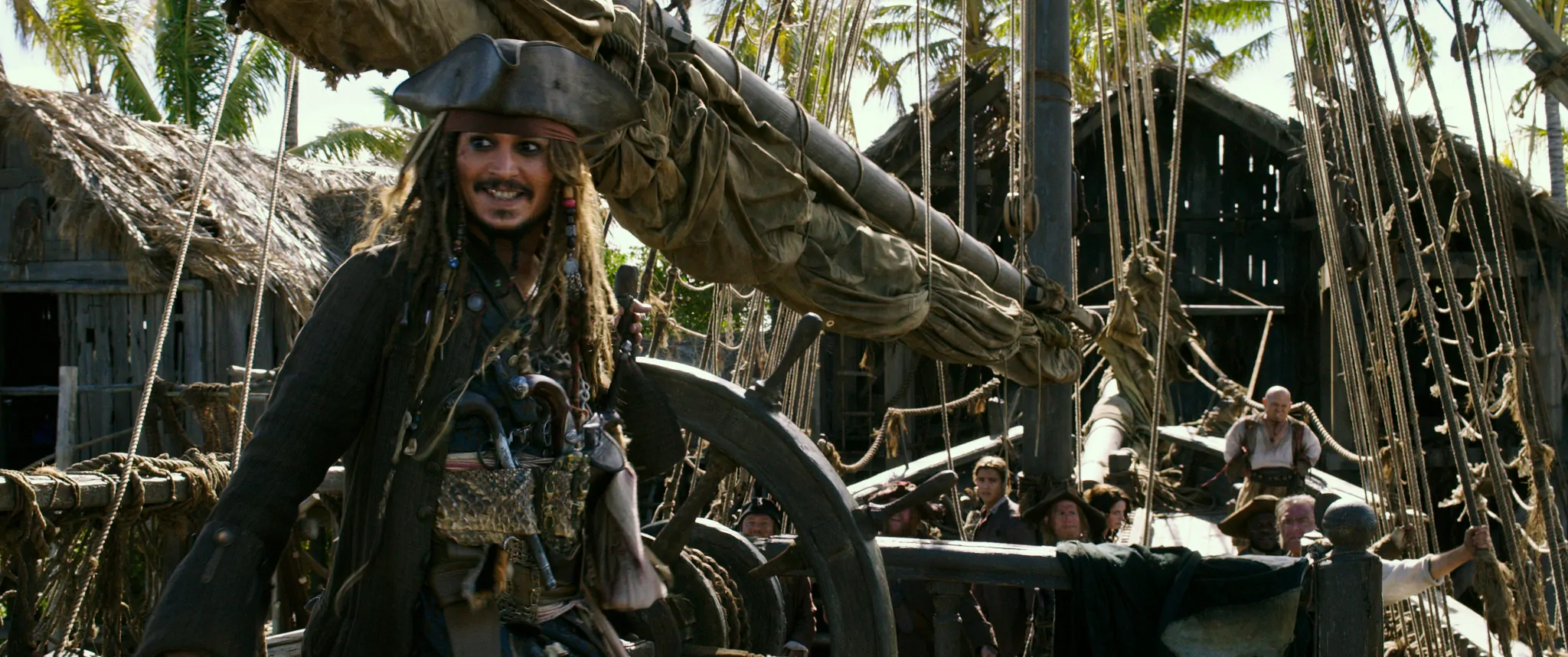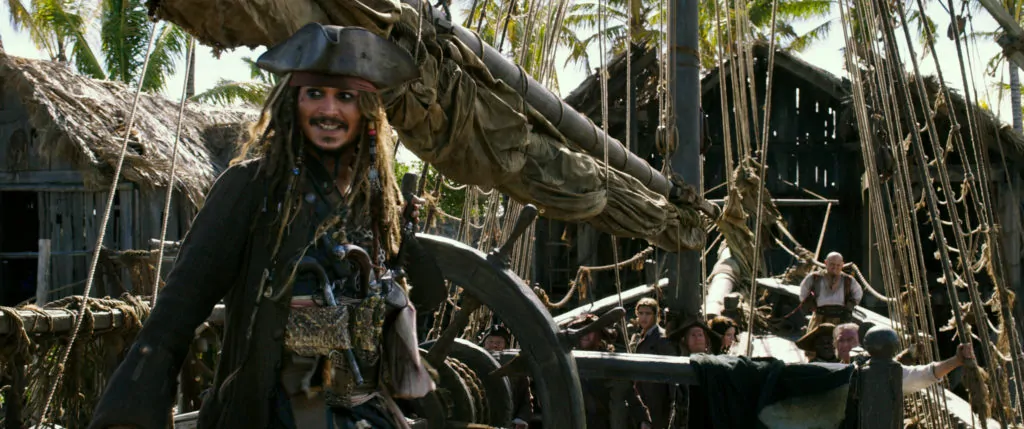 "Pirates of the Caribbean: Dead Men Tell No Tales" also stars Kevin R. McNally as Joshamee Gibbs, Golshifteh Farahani as the sea-witch Shansa, David Wenham as Scarfield, Stephen Graham as Scrum, and Geoffrey Rush as Captain Hector Barbossa.

"Pirates of the Caribbean: Dead Men Tell No Tales" U.S. release date is May 26, 2017
Follow Pirates of the Caribbean on Facebook, Twitter and Instagram
Written by 5 Minutes for Mom Contributor, Dawn Cullo.
Interview photos credit: MomStart.com
Pin it for Later