This post may contain affiliate links. Read my disclosure policy here.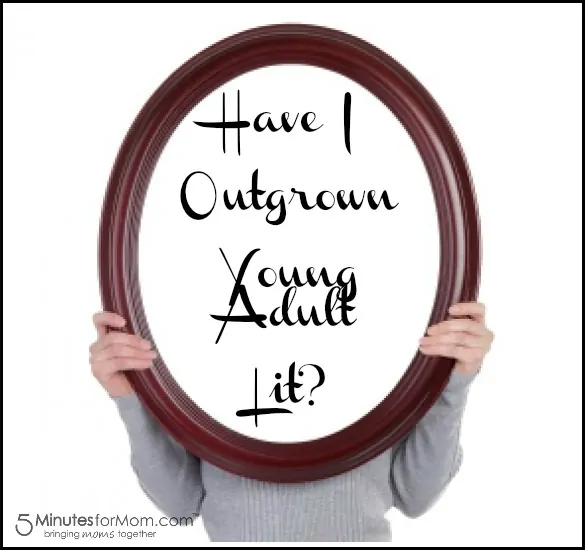 As a book reviewer,  a member of the kidlit blogging community, and a mom who has always been active in her children's reading lives, I've long enjoyed reading middle grade novels, young adult novels, and everything in between.  Reading about tweens and teens in a wonderful authentic voice helped prepare me for my daughter's adolescence.  Sometimes we would read aloud together (either aloud or the same book independently), which frequently opened the door to conversation or just shared interest.
Books are mirrors and windows. That means that we read either to reflect our own lives, or to peer into the lives of others.  I always found comfort and pleasure in young adult novels, remembering what it was like to be a teenager (a mirror), but also peering into the future of my own daughter (a window).
Of course I enjoyed Harry Potter and The Hunger Games books on their own merit, and there are those books with characters and story that are so compelling that they will be universally enjoyed, but the last couple of times I picked up a YA book to review, I found I didn't quite connect.
Is it because the world of teenagers has changed so much that I do not relate?
I honestly think that is part of it. Having navigated that world with my daughter already, I don't need the insight into the modern world, and without that mirror of my own life — being able to look back and remember — I think I find something lacking.
My son is about to turn 13, and like I did with my daughter, we also read together, but it's more to help him understand the world and to share a love of reading than to understand male adolescence. Maybe I will be driven to seek out novels that will help me do that, either on my own or alongside him, or maybe I'll just rely on my own experience of getting my daughter through middle school and high school.

Even though my son is outgrowing the middle grade genre (typically aimed at ages 8 to 12), it is a genre to which I'm still drawn. I think part of it is that they do make me remember my own bookworm origins, while also giving me a peek into what children might be thinking now. I also think there's a bit of middle grade magic there, that for some reason, I'm finding lacking in many of the contemporary young adult novels I've picked up.  Don't get me wrong, I've enjoyed several young adult novels lately, including Dead Girls Society and Everything, Everything (which my daughter also devoured on the plane on the way home for Spring Break, reminding me that it's never too late to connect with books).
I will continue reading widely — literary fiction, women's fiction, memoir (probably my favorite), young adult, middle grade, and straight non-fiction. Young adult fiction is just figuring a lot less into the mix.
Want more book recommendations?
At 5 Minutes for Books we have a team of reviewers, and we review books for the whole family.  Here are our most popular categories: