This post may contain affiliate links. Read my disclosure policy here.
5 Minutes for Books reviewer Dawn lives by to do lists in most aspects of her life, so she's going to try to lower her expectations in the reading realm and simply follow her heart this year. No reading goal number in sight. (Affiliate links included below.)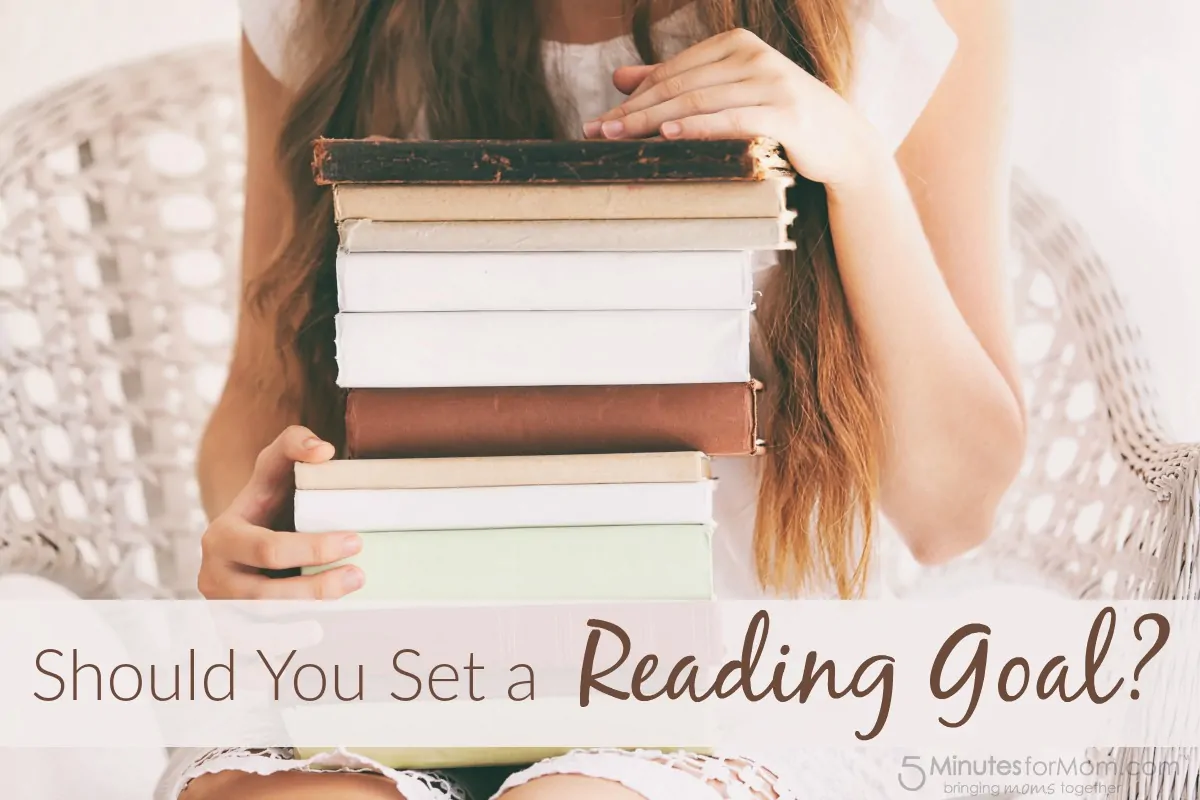 Each year, January 1st rolls around and it brings along all the best intentions. Lose weight. Eat more veggies. Drink 8 glasses of water a day. Read 100 books this year.
Okay, I'd be lying if I said that those first three aren't on my list (again…) in 2017, but as far as that last one related to reading? I'm dropping it. Seriously. I'm a book enthusiast and reviewer who won't be making a goal related to how many books I hope to read this year.
The last few years have seen me reach December 31st only to find that my reading goal had gone unreached. Just last month, I was more than a little disappointed to realize that I had only completed 40 books for the whole year. Forty! Even after lowering my goal from previous years, I came in at the lowest total in the eight years I'd been keeping track. Now, I could have stopped feeling like a loser and reminded myself that our family had a wild ride of a year– prepping a house to put it on the market, searching for a new house for nine months, moving hundreds of miles away from the place we called home for two decades, and leaving behind a trove of dear friends. Emotionally, 2016 kind of kicked my butt. I'm not sure why, but I didn't reach for a book in those times of stress. (What I did reach for is directly related to that first goal listed above…)
Now the last thing I want to feel when I think about my reading habits is disappointment. No number setting for me in 2017!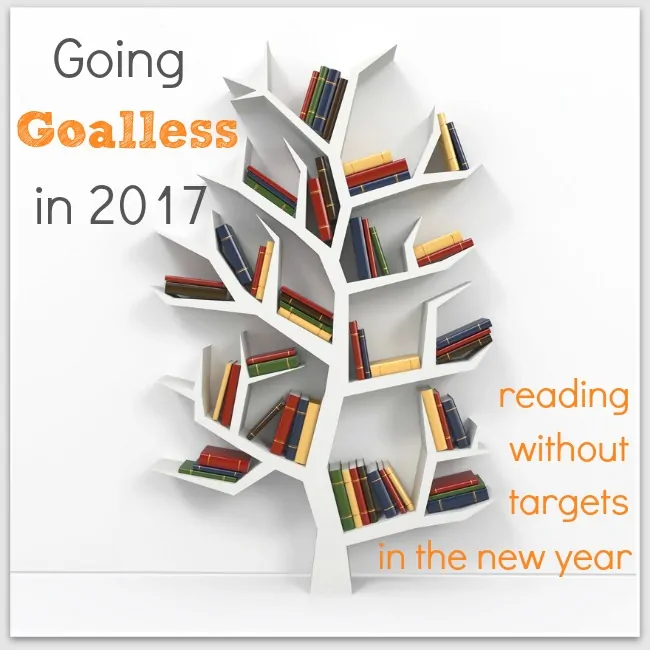 Instead of making number goals, I think I'm going to follow my heart and seek out particular kinds of books. Think quality over quantity. I'll still keep track of what I read, but rather than harping on the number, I'm hoping to put my energy into the types of books I choose.
Keeping it light and funny
Motherhood and marriage. Three kids. Crazy politics. Sometimes I need an escape, and instead of trying to delve deep into a piece of nonfiction or connecting with the characters in a contemporary novel, what would really hit the spot is a comedian's silly memoir or a book intended to make readers laugh.
I'm Judging You: The Do-Better Manual by Luvvie Ajayi hit the best-seller list quickly after being published last fall. I was late to the game in following Luvvie on social media, but I've been humored and provoked by her writings, especially in the last year, so I know that this book will find its way into my hands in 2017.
Thanks for the Money: How to Use My Life Story to Become the Best Joel McHale You Can Be is written by Joel McHale, actor and comedian. There's something about this guy that has always made me chuckle, and perhaps this will be the type of book that I can turn to when I need a break from the real world.
You Can't Touch My Hair: And Other Things I Still Have to Explain by Phoebe Robinson is described as conversational and humorous, while also being political and often referencing pop culture. This sounds like a perfect combination to me.
Playing catch-up
You've read them. My friends have read them. My mother-in-law has talked about them. For me, they're the Books That Got Away. Maybe I didn't even hear about them when they first came out, or perhaps I'm waiting patiently for my name to rise to the top of the holds list at my library. These are the books that I don't want to forget about.
Today Will Be Different by Maria Semple is high on this list, because I'm a fan of her way of writing quirky characters and stories, and I've heard such positive reviews of her latest novel. I'm only #107 on the waiting list…
A Man Called Ove by Fredrik Backman somehow escaped my radar for a while. A friend recommended it not too long ago, and then I heard that it was adapted for the screen, which makes me even more intent on reading it before seeing the film.
Modern Lovers by Emma Straub made many of the best books lists of 2016 and having read a different novel of hers, I imagine this will contain the same type of writing that explores the complexities of romantic relationships that I previously appreciated.
Being extra-choosy about review books
The fact is that the vast majority of the books I read each year are ones that I've accepted to review on 5 Minutes for Books. I've been trying to be extra thoughtful about which offers I welcome, and I plan to continue even more so in the new year. Our goal is to post reviews of books that we feel would be enjoyed by others, so in that vein, we don't post overtly negative reviews. I'm a pretty easy-to-please kind of reader if I stick to the genres that I know I enjoy. I've got these to look forward to in coming months:
Miss You by Kate Eberlen has been described more as romantic than as a romance novel, which is what appealed to me from the offer. A story of two people crossing paths again and again over the course of sixteen years will surely tug at my heartstrings.
The Color of Our Sky by Amita Trasi was reviewed by my editor when it first came out, but with its paperback release, I was more than happy to accept it for another review. Exploring friendship and familial ties, this novel sounds deep and evocative, and I'm never one to doubt Jennifer's assessment!
While I won't be holding up a number to assess whether I've done a "good enough" job of reading in 2017, my intention is, and always has been, to choose my reading wisely. If that means that I don't read as much as other bibliophiles, especially other book reviewers, I have to take heart in knowing that I spent my time with books that fit my needs at the moment. If I remember that reading should never be a competition and that my number at the end of the year isn't a reflection on my success in this important area of my personal life, then I should be good.
Happy reading to you all!
Pin it for Later