This post may contain affiliate links. Read my disclosure policy here.
Walt Disney Pictures invited 5 Minutes for Mom contributing blogger Dawn Cullo to Los Angeles, CA to attend an interview with Lucy Dahl. Dawn's expenses are paid for the trip but no other compensation was paid and all opinions are Dawn's.
Our blogger group had the opportunity to interview Lucy Dahl, daughter of author Ronald Dahl.  The interview took place at the beautiful and historic Culver hotel.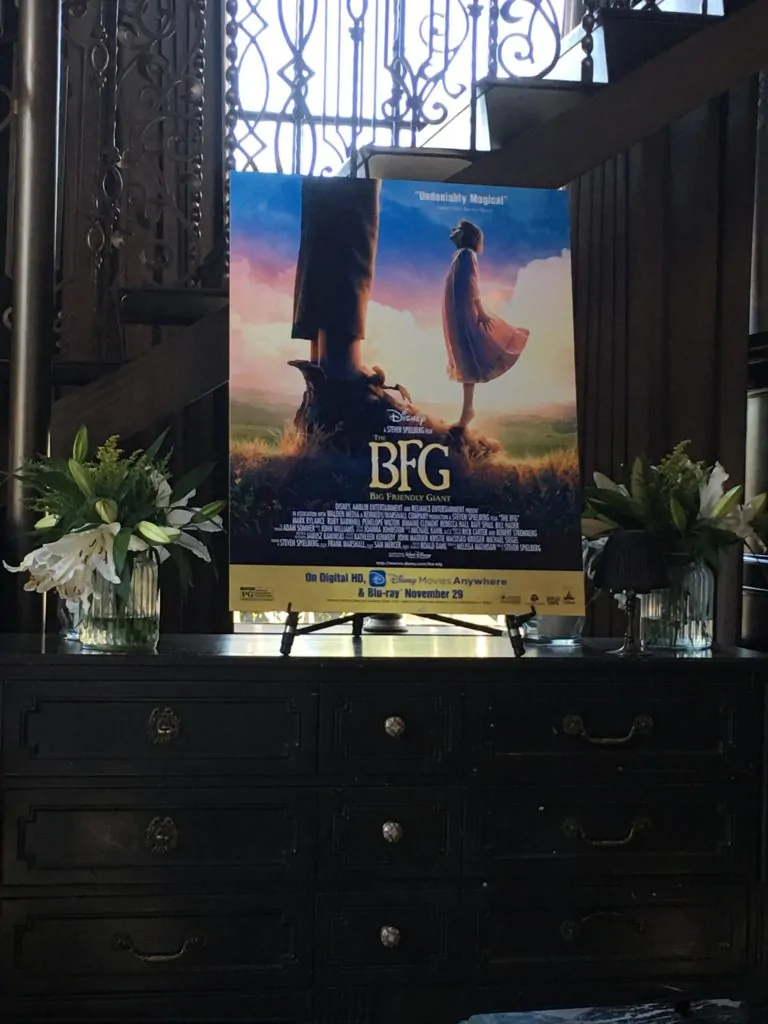 We were treated to a fun brunch of fruit spears, waffles, mini quiche muffins, and fruit tarts.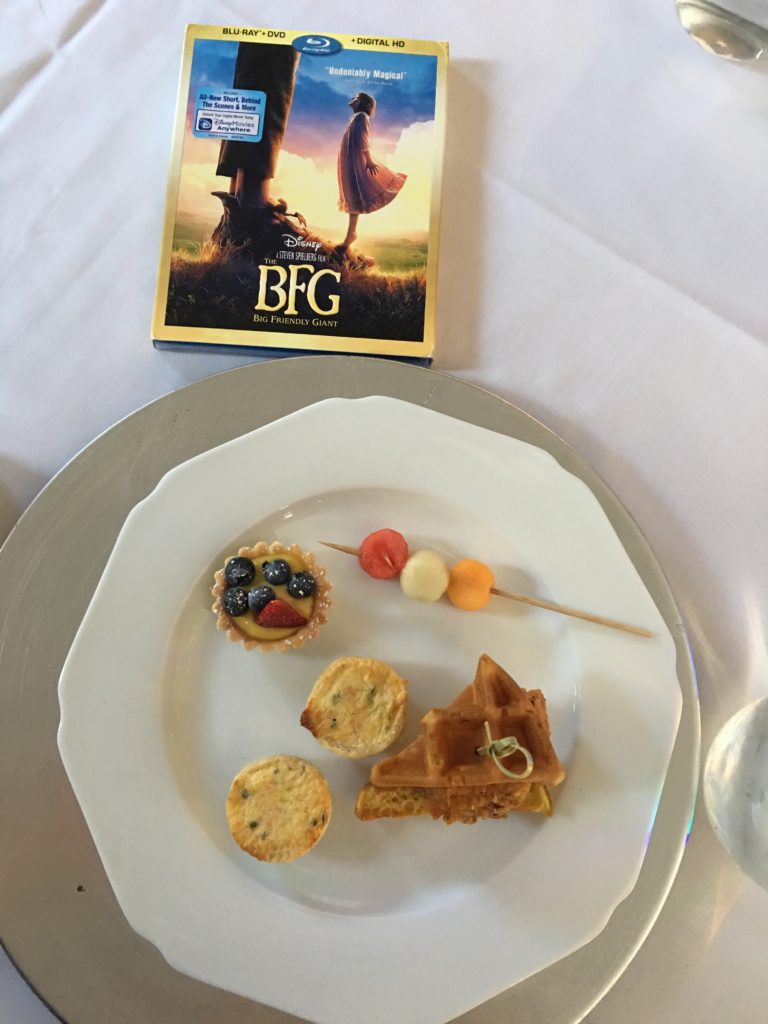 The tables were full of the BFG's dream jars too!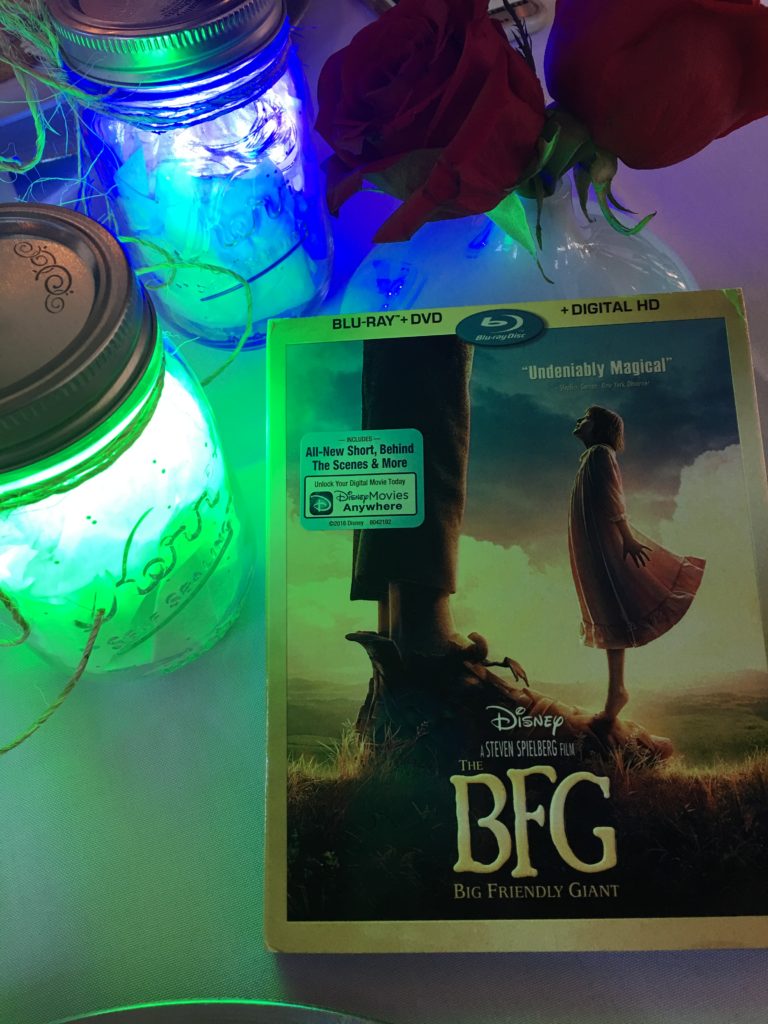 It was a pleasure hearing stories about her childhood and her beloved BFG.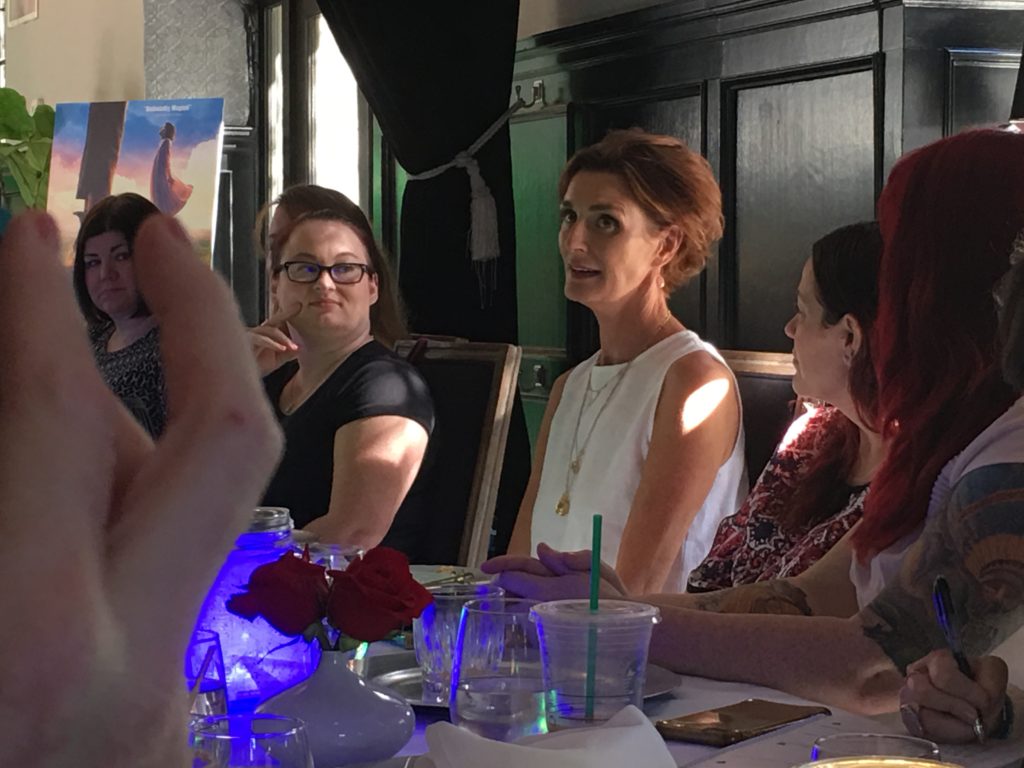 What parts of the book are not in the film that you would have liked to see included?
Lucy Dahl: Well, it's kind of the other way around. There was no Giant Land in BFG's story, so when it became a book and the BFG didn't live under our orchard, he lived in Giant land, I didn't like that. Just like, no, no, that's not the way that goes. But I was actually a little offended when he put our childhood story into a book because he was my BFG and Ophelia's BFG and nobody else's and, and you don't really want to share.
I sort of never really embraced the book that much because the book came out I was seventeen. I remember not being very interested. Then when the film was made and I was invited to the set and I couldn't wait to go. It was really incredible and I loved being on the set. Steven Spielberg treated me like a queen which I didn't expect. I thought he'd just be like, hey, nice to meet you and get on with his work.
He literally took me with him all day everywhere he went and showed me everything and it was really the most incredible experience ever, but the thing that I didn't like was Giant Land because it wasn't true, but everything else was so true to how it was in my imagination and in my mind that it was just incredible. I felt really like my father was walking around with me around the set as delighted as I was. The whole journey has been huge. The emotion. It really has.
Is there in a scene in the film that was a favorite section of the book for you?
Yes. Can I preface something by telling you a little bit about the BFG and me?
So it was really amazing growing up with Roald Dahl as my dad because everything was a fairy tale because we were sort of his lab rats so to speak. He would test his ideas and his characters and people on us, although we didn't know it at the time. We just thought that we were getting great stories and he created this whole sort of kingdom of where we lived.
This whole kind of, you know, like Disneyland and you could, could actually live there for a long time, I think. You'd get your food, you'd get, you know, it's a destination resort sort of thing, um, and that's sort of what our house and our garden and our orchard beyond and then fields and the woods beyond that, that's what our rambling old house in the countryside of Bingham was like. It wasn't fancy at all. We did not have a lot of money.
What part of the book were you excited to see come alive in the film?
Oh that's Dream Land. When Sophie goes into Dream Land for three or four seconds is extraordinary, that's my favorite. I could watch that again and again and again and again and again.
Was it like you imagined it would be?
It was exactly how I had imagined it and I think that's probably why I love it so much. But also, the BFG. Steven took a great deal of trouble in getting the BFG right.
My father based him a little bit on himself and a little bit on our great family friend Wally Saunders, who worked for my grandmother and he was a country man and he worked in our garden helping dad and he would help dad drive us to and from school. Wally was an extraordinary countryman from Buckinghamshire and he had the big ears and the accent that BFG has in the film was taken from Wally's accent from video clips that we have of Wally.
Do you have a favorite adaptation of any of your father's other works?
Well, I do love BFG.  I really do love BFG.  I love it.  I love it.  I think Mark Rylance was amazing.  I think the team was amazing.  I love it.  I don't think it's any secret that it didn't kill at the box office and we've talked about that and honestly, as a family, it doesn't matter to us.  We would so much rather have a beautiful film than a box office hit and my feeling about that, or us as a family because we have talked about it, is that it's perfect.
BFG is slow enough to speak to your heart.  I mean, the heart speaks to the heart. With this coming out over Christmas where it's more of a quiet time, I'm really hoping that children will slow down a little bit and realize that it's about love because it's really a love story.
Steven and I talked about it for an hour and we talked about the difference between BFG and E.T. because it's the same group of creators and he said that they're the same because it's a love.  They're two lonely hearts that find one another.  They're different characters and it's a different type of love, but really the importance of this story is that how one heart will find another heart, whatever the world, wherever they live.
About Lucy Dahl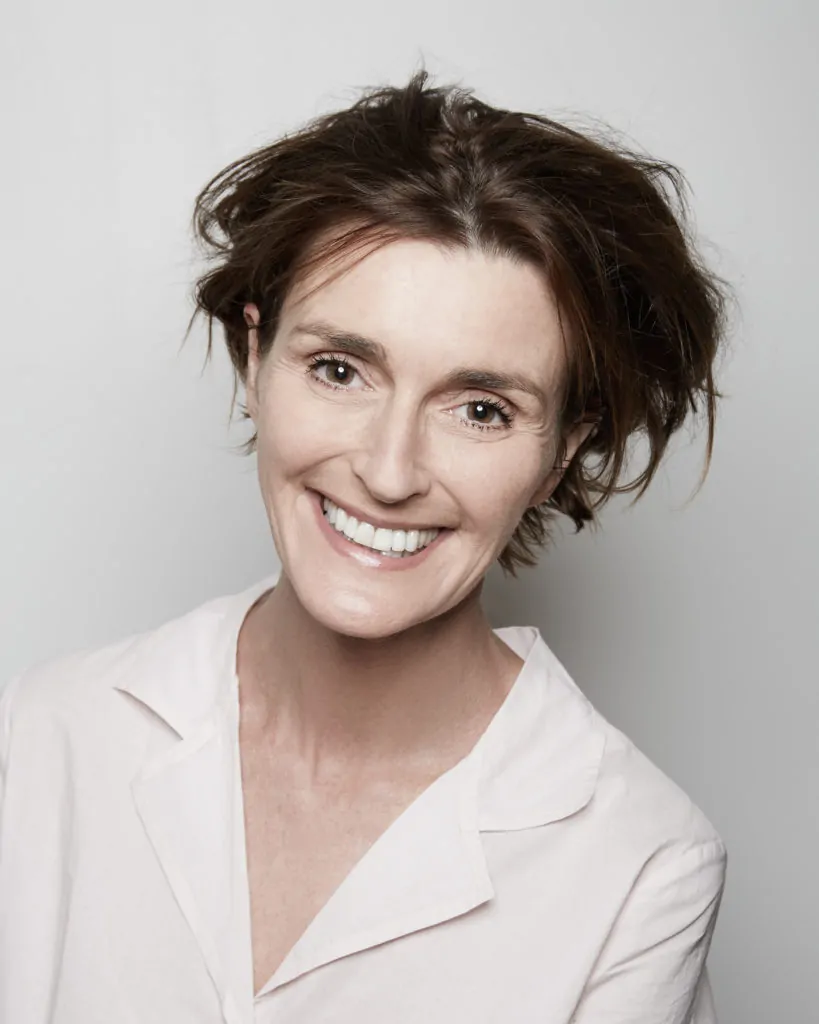 Lucy Dahl is the youngest daughter of Roald Dahl and Patricia Neal. She is a writer, a screenwriter and a producer. She wrote the teen comedy Wild Child, starring Emma Roberts, Aiden Quinn, Alex Pettifer and Natasha Richardson. She is currently writing and creating a new comedy for TV, as well as executive producing a TV adaptation of one of her father's stories.
Lucy divides her time between East and West coasts, and has two children, Phoebe and Chloe, and two dogs, Thelma and Lola.
About the BFG
The BFG is now available on Blu-ray with a ton of bonus features!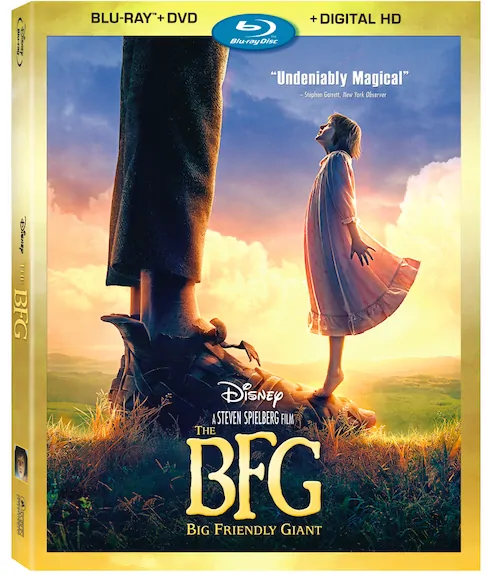 Based on the book by Ronald Dahl, the BFG is known as the Big Friendly Giant. It is a sweet story of friendship and courage.
The movie stars Mark Rylance, Ruby Barnhill, Penelope Wilton, Jemaine Clement, Rebecca Hall, Rafe Spall, Bill Hader. Directed by Steven Spielberg, produced by Steven Spielberg, Frank Marshall, Sam Mercer and executive produced by Kathleen Kennedy.
The talents of three of the world's greatest storytellers – Roald Dahl, Walt Disney and Steven Spielberg – finally unite to bring Dahl's beloved classic "The BFG" to life.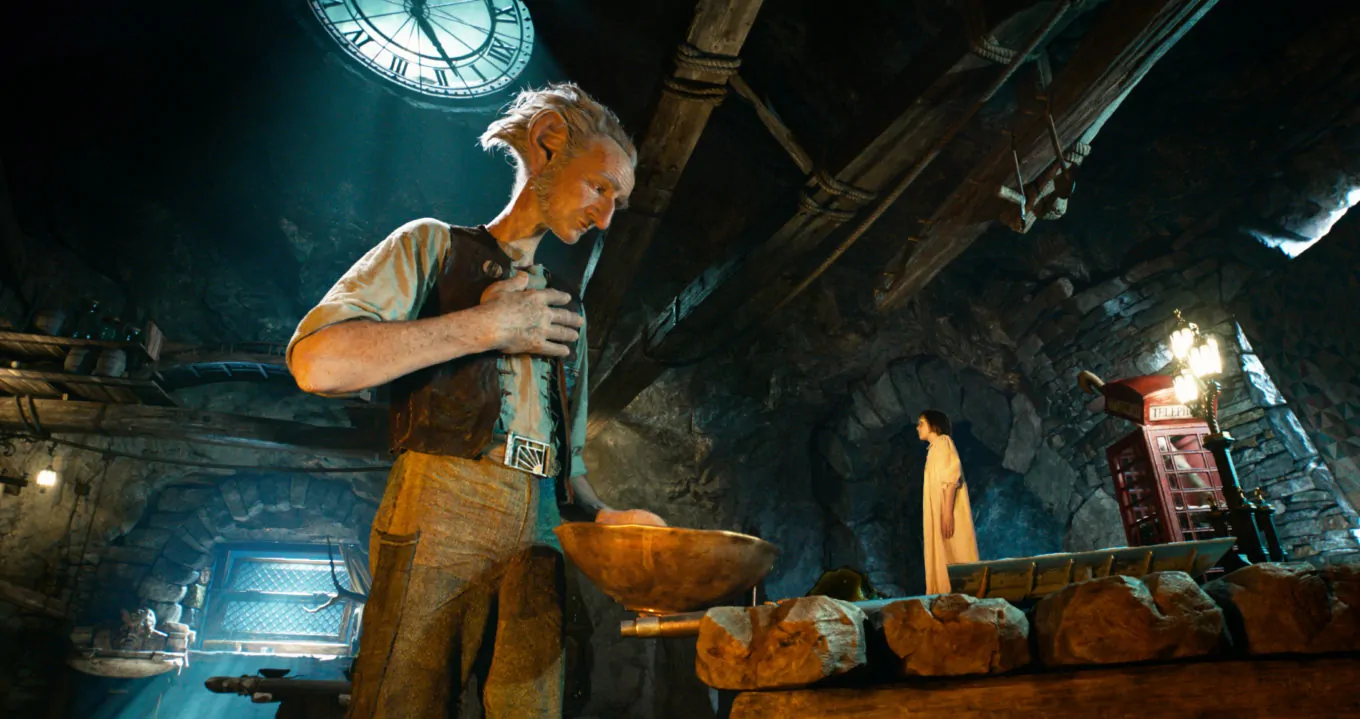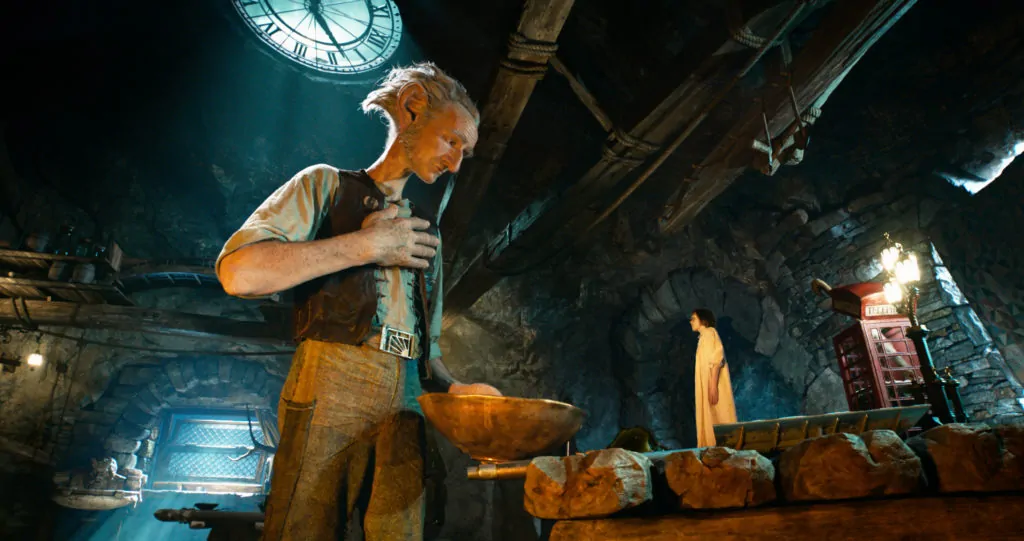 Directed by Spielberg, Disney's "The BFG" tells the imaginative story of a young girl and the Giant who introduces her to the wonders and perils of Giant Country. The BFG (Mark Rylance), while a giant himself, is a Big Friendly Giant and nothing like the other inhabitants of Giant Country.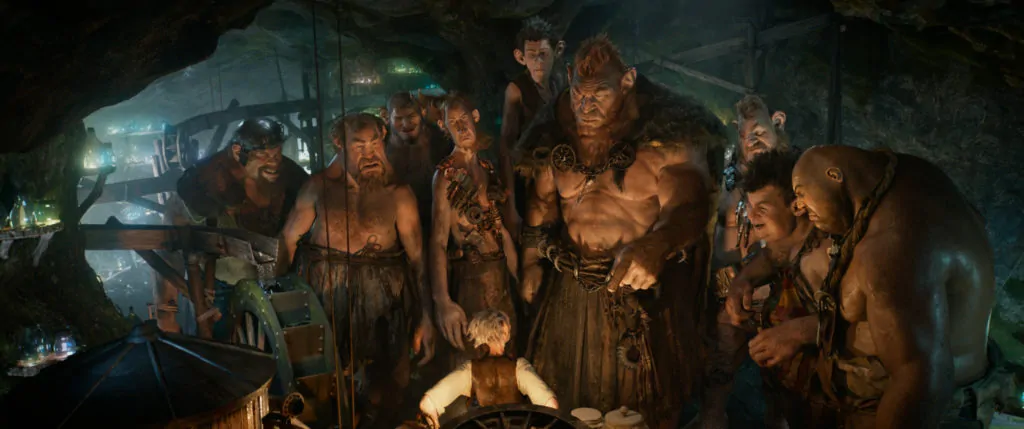 Standing 24-feet tall with enormous ears and a keen sense of smell, he is endearingly dim-witted and keeps to himself for the most part. Giants like Bloodbottler (Bill Hader) and Fleshlumpeater (Jemaine Clement) on the other hand, are twice as big and at least twice as scary and have been known to eat humans, while the BFG prefers Snozzcumber and Frobscottle.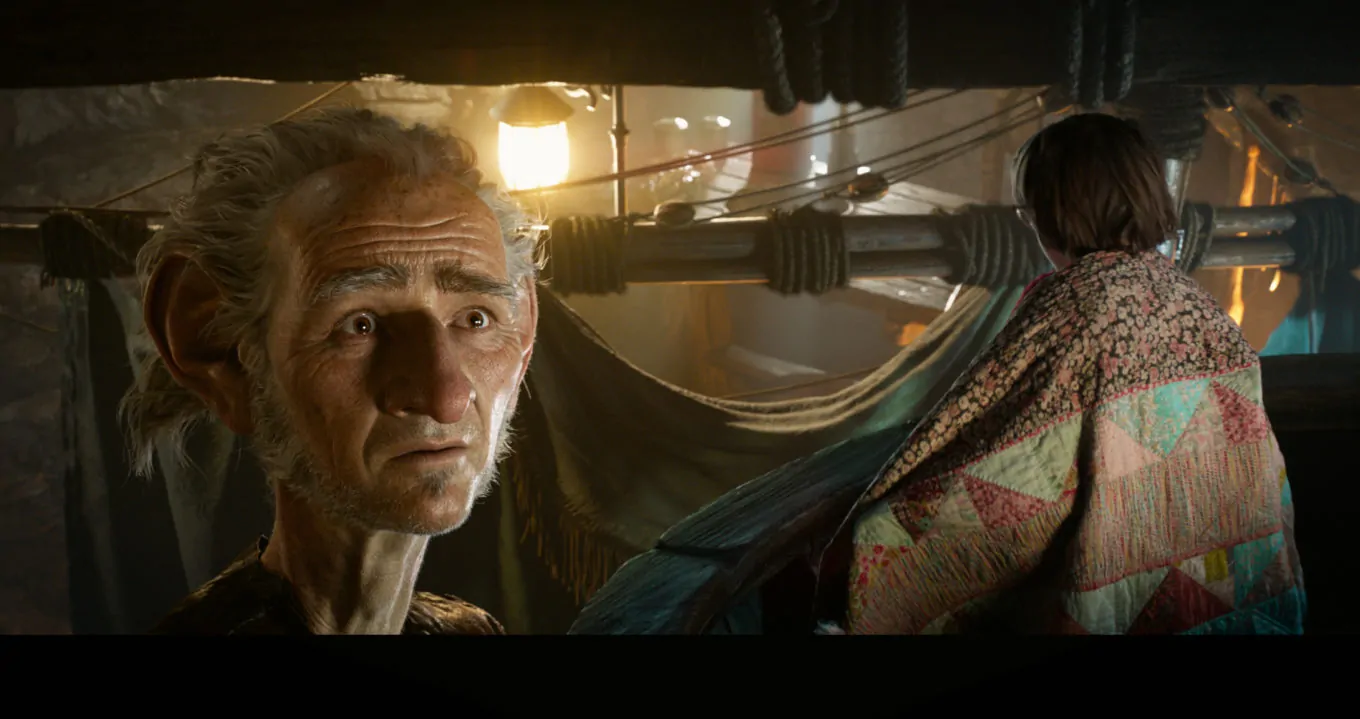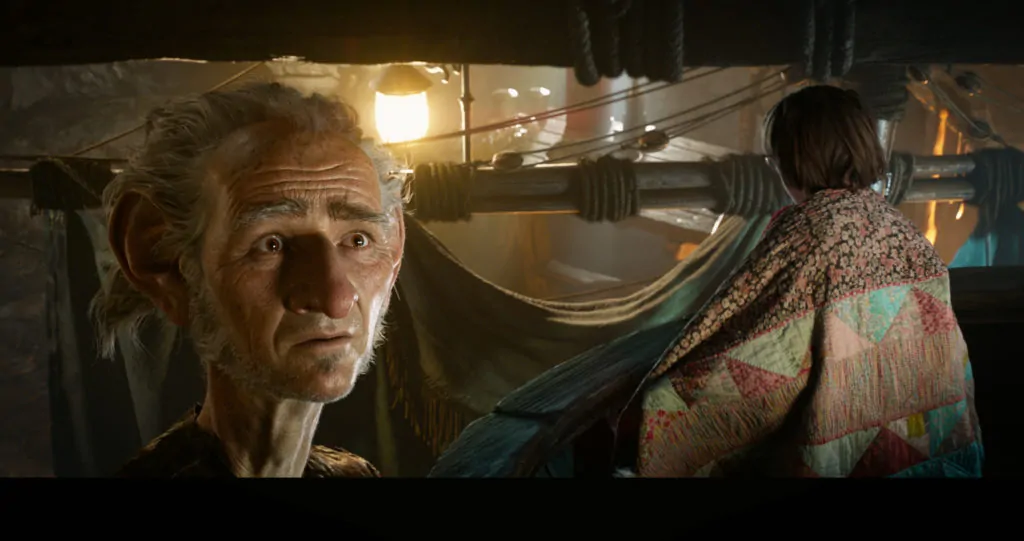 Upon her arrival in Giant Country, Sophie, a precocious 10-year-old girl from London, is initially frightened of the mysterious giant who has brought her to his cave, but soon comes to realize that the BFG is actually quite gentle and charming, and, having never met a giant before, has many questions.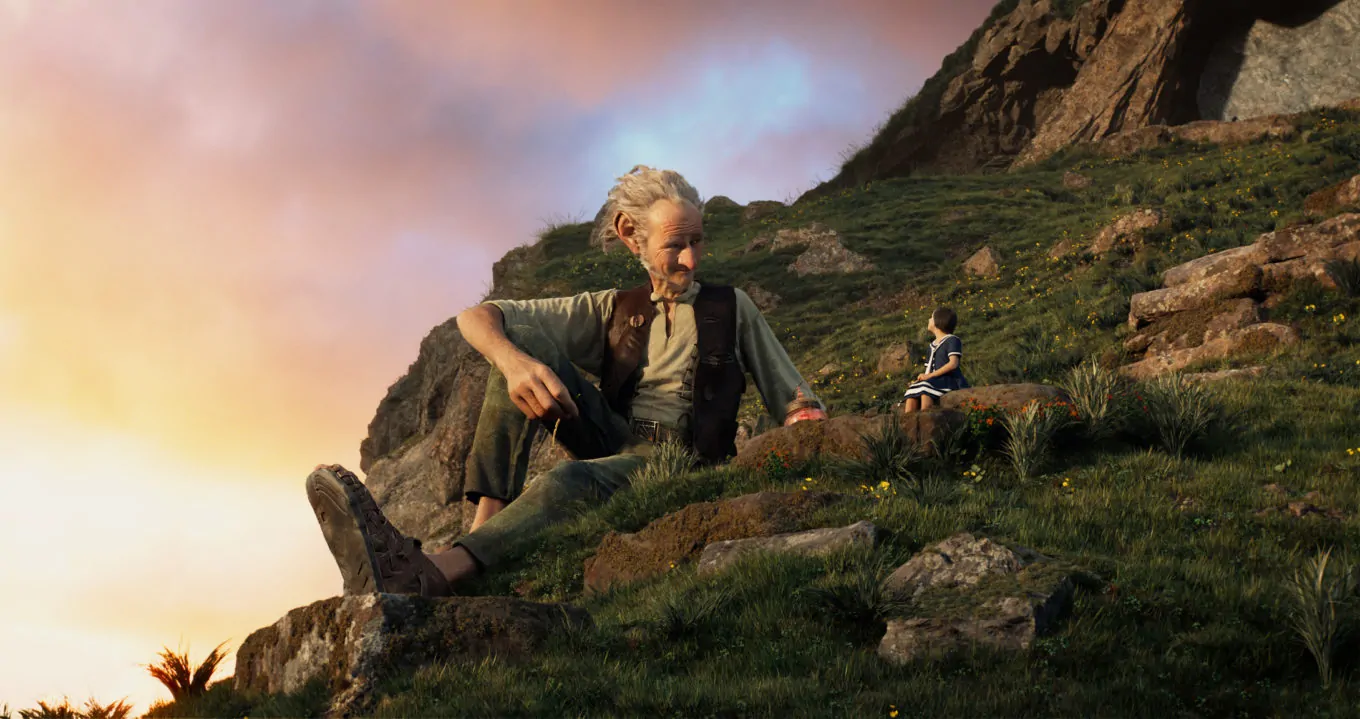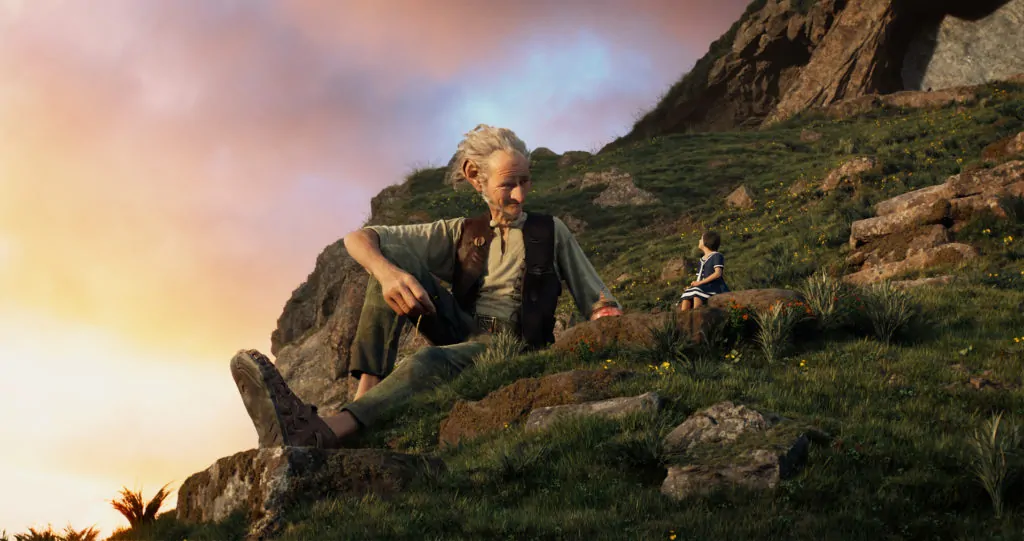 The BFG brings Sophie to Dream Country where he collects dreams and sends them to children, teaching her all about the magic and mystery of dreams. Having both been on their own in the world up until now, their affection for one another quickly grows, but Sophie's presence in Giant Country has attracted the unwanted attention of the other giants, who have become increasingly more bothersome.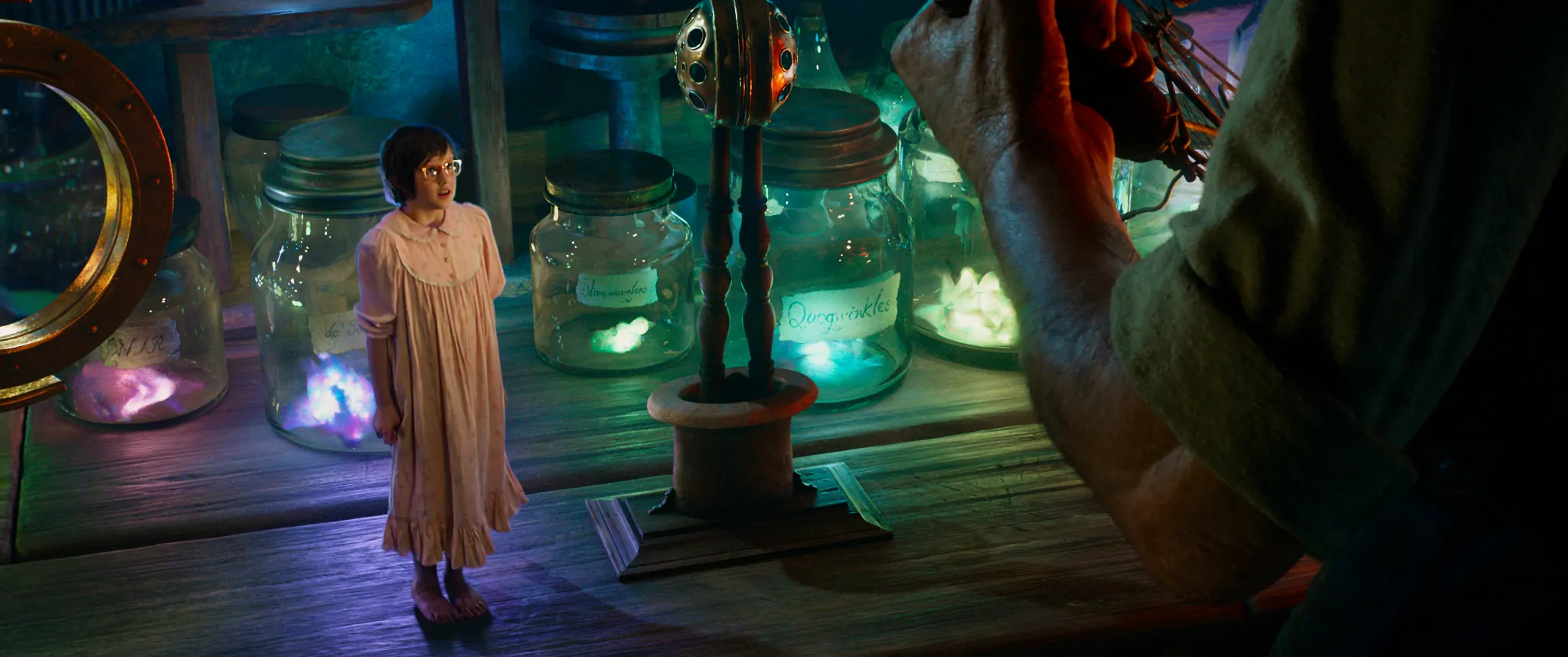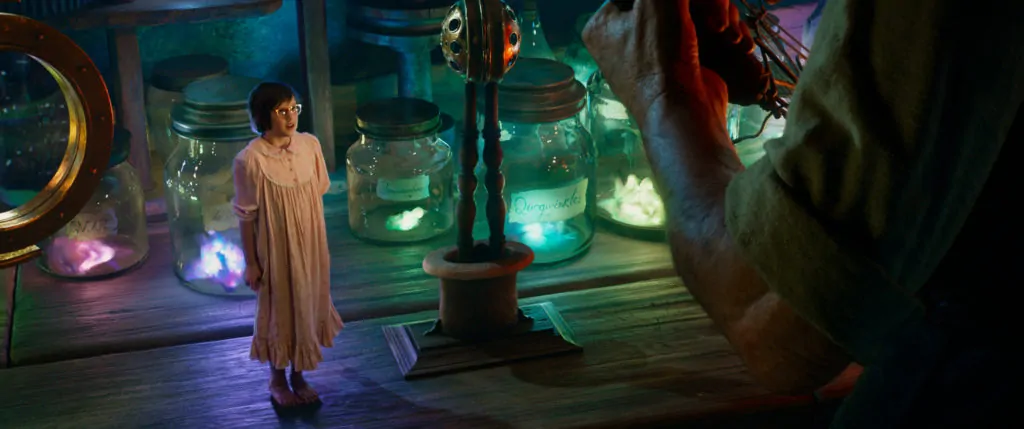 Sophie and the BFG soon depart for London to see the Queen (Penelope Wilton) and warn her of the precarious giant situation, but they must first convince the Queen and her maid, Mary (Rebecca Hall), that giants do indeed exist. Together, they come up with a plan to get rid of the giants once and for all.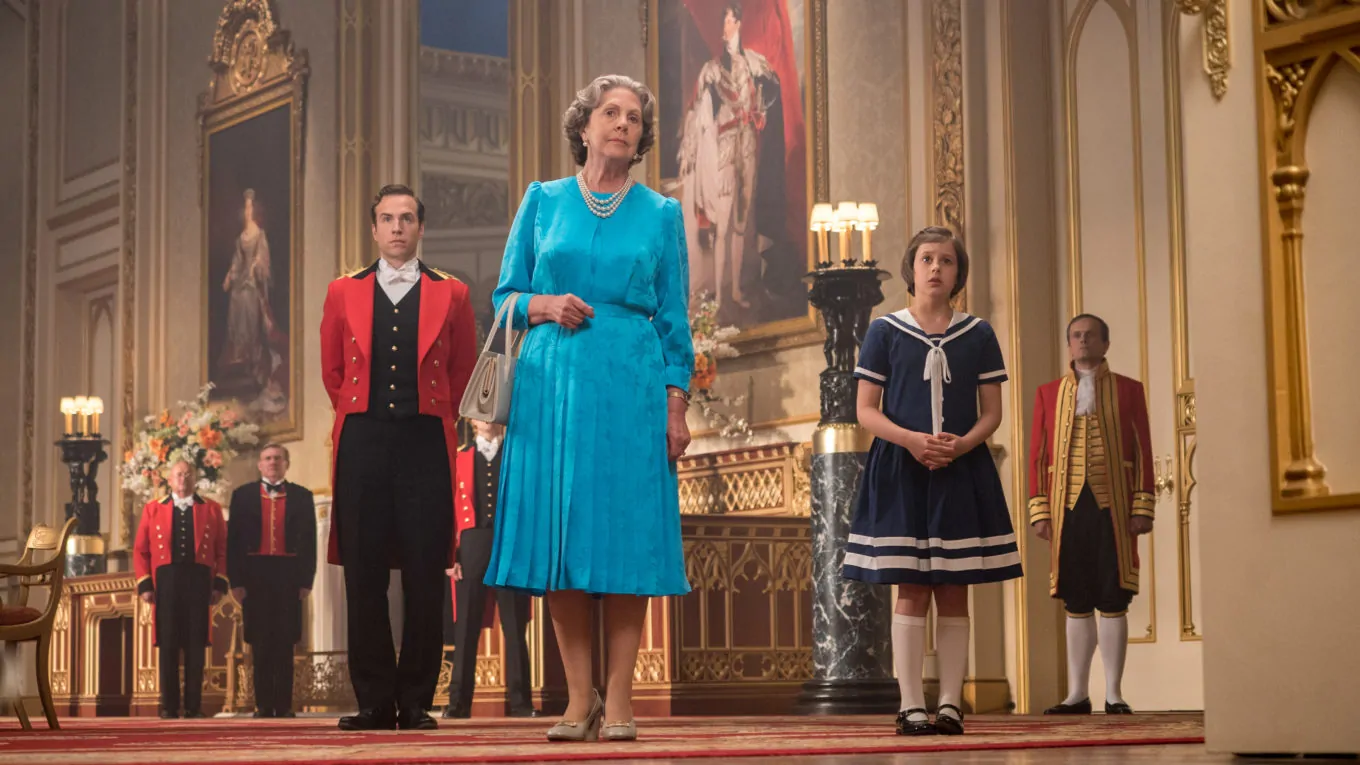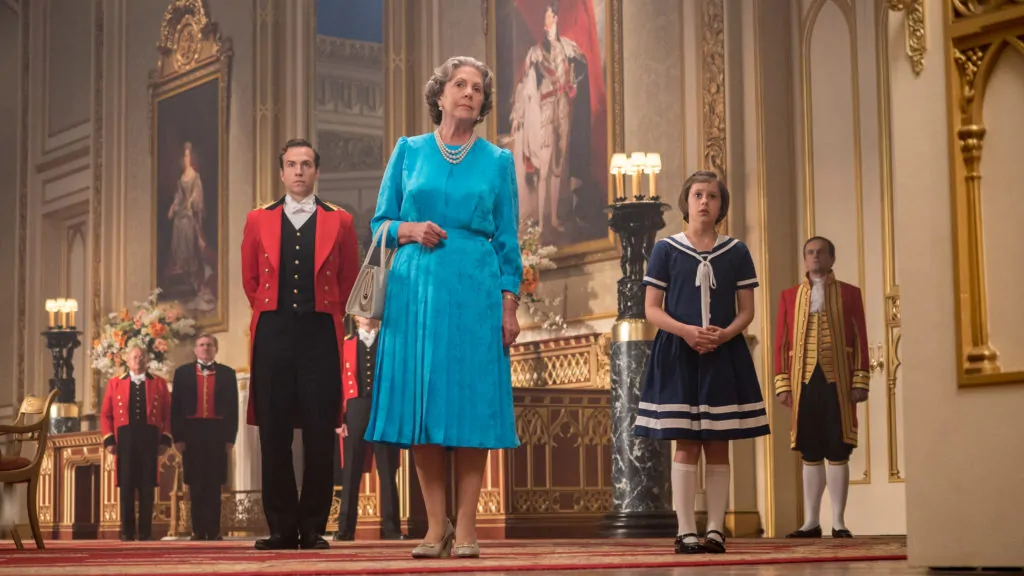 Bonus Footage
BLU-RAY & DIGITAL HD:
Bringing "The BFG" to Life – Ruby Barnhill (Sophie) hosts a phizz-whizzing journey through the making of "The BFG." This behind-the-scenes documentary details the film's progression through interviews with Roald Dahl's daughter Lucy Dahl, screenwriter Melissa Mathison, executive producers Kathleen Kennedy, Frank Marshall and Kristie Macosko Krieger, and numerous members of the talented cast and crew.
The Big Friendly Giant and Me – Sophie wasn't the first "bean" in Giant Country—many illustrations were created as if drawn by a little boy who was there long before Sophie. This charming, in-world short will bring the drawings to life with animation and narration, recounting the friendship and the dreams shared between the boy and the Big Friendly Giant.
Gobblefunk: The Wonderful Words of The BFG – A whoopsey-splunkers tutorial on the meaning of the gloriumptious gobblefunk in "The BFG."
Giants 101 – Jemaine Clement (Fleshlumpeater) and Bill Hader (Bloodbottler) introduce us to the loathsome giants in "The BFG," along with movement choreographer/motion capture performer Terry Notary, who collaborated with the actors and Director Steven Spielberg prior to filming to develop their movements and character traits.
Melissa Mathison: A Tribute – An homage to Melissa Mathison, the extraordinary, Oscar®-nominated screenwriter of "The BFG" and "E.T.," whose talent and heart were as immense as the giants in "The BFG."
DIGITAL/VOD:
John Williams: Scoring A Dream – A journey through the film's concept art and memorable moments, interwoven with the sights and sounds of legendary composer John William's scoring session.
DVD:
Gobblefunk: The Wonderful Words of The BFG and Melissa Mathison: A Tribute
Written by 5 Minutes for Mom Contributor, Dawn Cullo