This post may contain affiliate links. Read my disclosure policy here.
Walt Disney Pictures invited 5 Minutes for Mom contributing blogger Dawn Cullo to Los Angeles, CA to attend the set of ABC TV's Speechless. Dawn's expenses are paid for the trip but no other compensation was paid and all opinions are Dawn's.
While in Los Angeles for the Moana press event our blogger group got the opportunity to tour the set of ABC TV's newest hit comedy Speechless and chat with the cast including Minnie Driver and Speechless Executive Producer  Scott Silveri.
About Speechless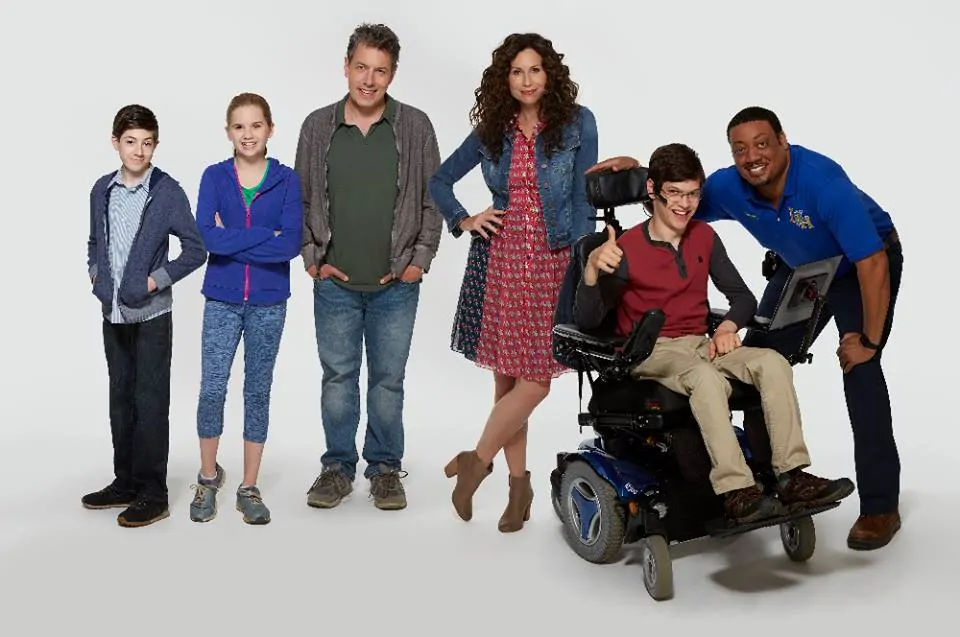 Maya DiMeo is a mom on a mission who will do anything for her husband, Jimmy, and kids Ray, Dylan, and J.J., her eldest son with cerebral palsy. As Maya fights injustices both real and imagined, the family works to make a new home for themselves and searches for just the right person to help give J.J. his "voice."
Scott Silveri is the Executive Producer and writer on Speechless.
He is a veteran television writer and producer. Born and raised in Yonkers, New York, his earliest credits were NBC's "Mad About You" and "Friends," where he rose through the ranks to executive producer, receiving the Emmy award for Outstanding Comedy Series. He co-created the show's spinoff, "Joey."
Recent work includes the NBC series "Go On," starring Matthew Perry, which Scott created, and "Perfect Couples," co-created with Jon Pollack. At Twentieth Century Fox Television, Scott developed numerous projects and served as executive producer on the pilot for Fox series "The Grinder."
What is Speechless all About?
Speechless is based upon Scott Silveri's family, his brother has cerebral palsy. He made it clear from the beginning to them that this is not their story. He told them it was important to capture a couple of elements about the time they had growing up. His family is incredibly supportive about Speechless.
Scott said you can take whatever challenge is thrown your way and wallow and let it define you or turn it around and let it make you a better person, a more fun person or more interesting person. You can curse the heavens or you can, band together and make it work. That is what his mom and dad did and he wanted to celebrate it at every turn. Speechless is intended to be a love letter to them.
Their reaction was positive because they were happy that there would be a family like them on TV.
The Cast
The casting includes John Ross Bowie (dad-Jimmy DiMeo) and Minnie Driver (mom – Maya DiMeo)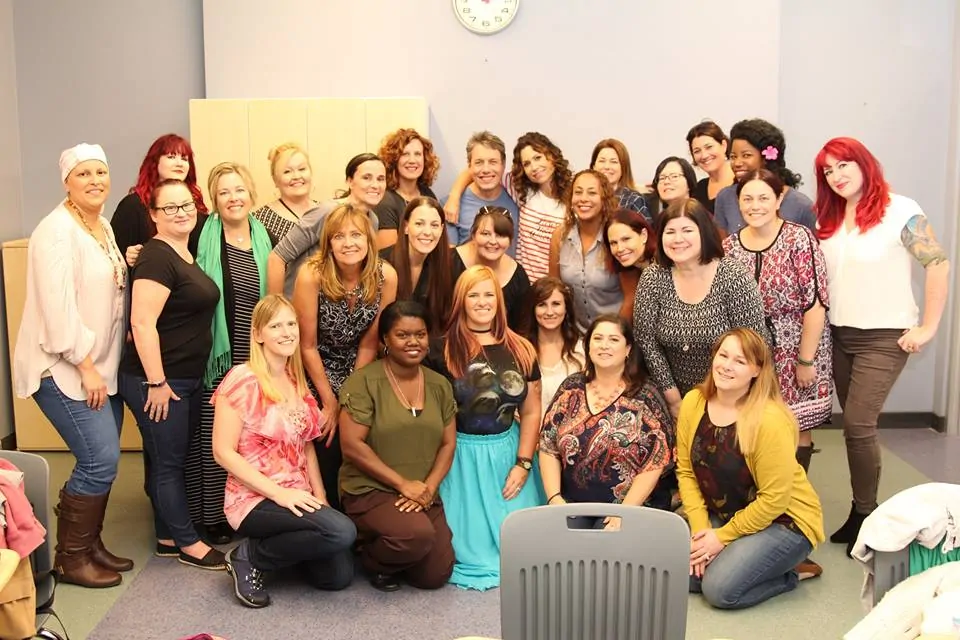 Their kids are played by Kyla Kenedy (Dylan DiMeo), Mason Cook (Ray DiMeo) and Micah Fowler (J.J. DiMeo). Scott said that the feels really lucky with the casting of the kids. Normally, when you cast kids at least one of them can carry a scene, but all three of these actors can get the job done.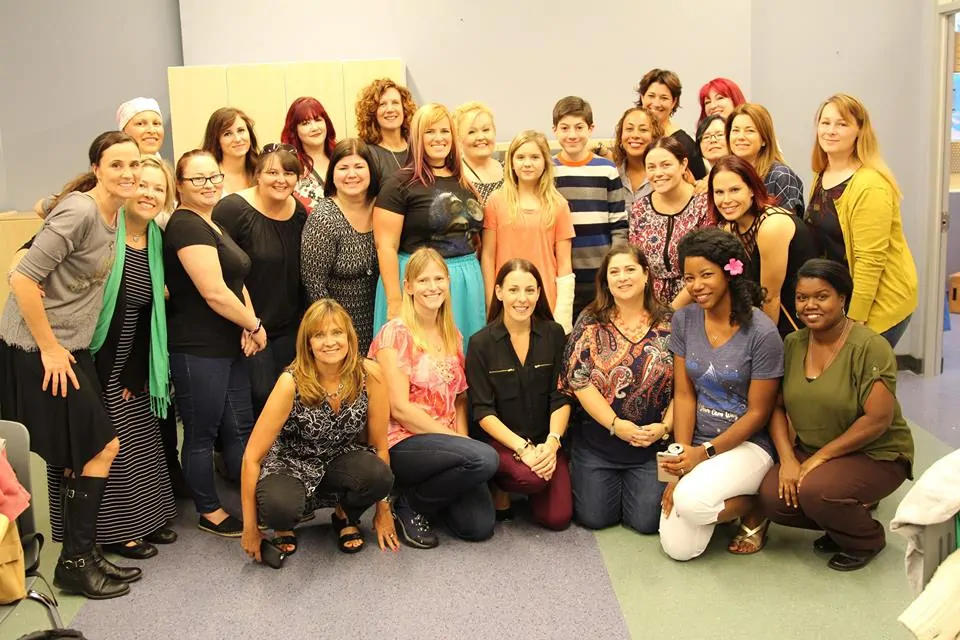 When Scott saw  Micah Fowler's audition tape he knew that he was the one!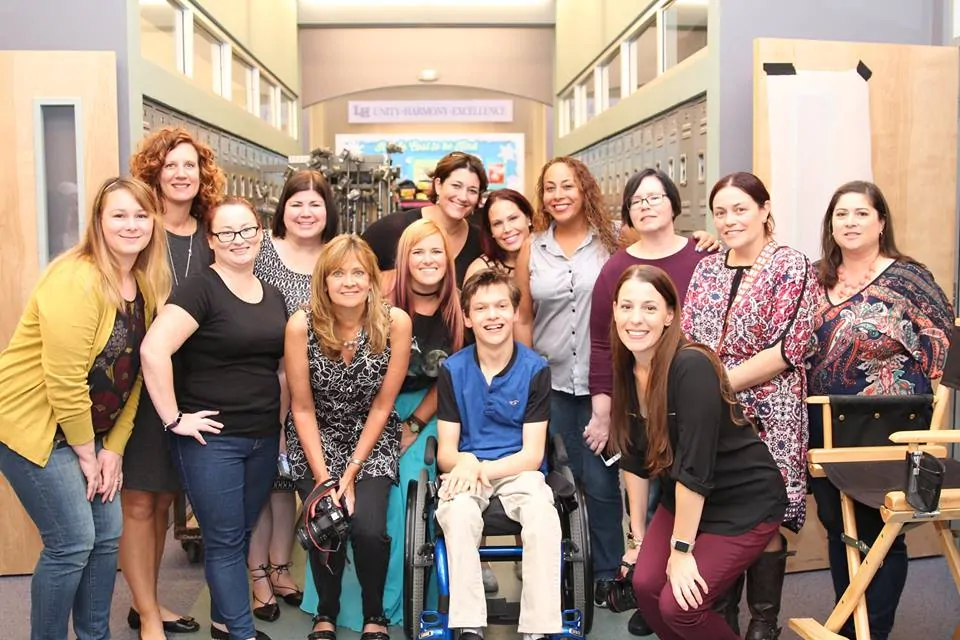 Cedric Yarbrough plays Kenneth who is J.J.'s aid and he was the first to sign on with the show. However, originally there was not a aid for J.J. in the original script for the show. Scott said that he started working with a consultant for the show and she suggested that having an aid for J.J. would be warmer and more conversational for the show.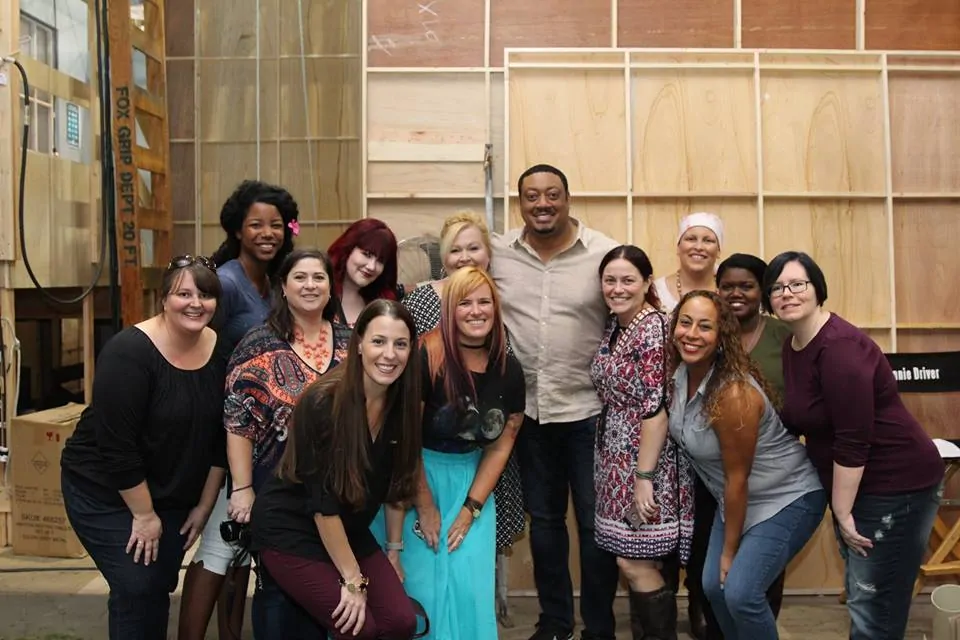 We had the opportunity to chat with John Ross Bowie and Minnie Driver. They shared with us about a few of the upcoming episodes including one with an alpaca.
Minnie Driver greeted us and shook each of our hands and asked us about our blogs and how we find the time to write and share our opinions. She was so sweet and really interested in our businesses and how we juggle our lives. Minnie said that it must be "bloody hard"to do what we do.  She thanked us for our support of Speechless and said "With a divided country, it is nice that we can at least agree on love, family and telling a story."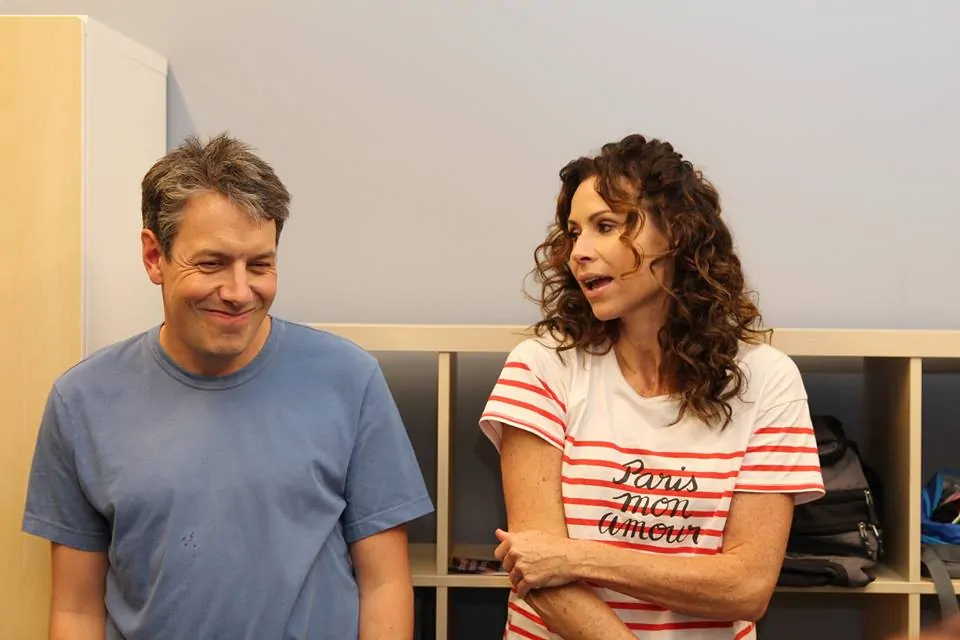 Our group also took a tour of the Speechless set.
Speechless airs on ABC TV Wednesdays at 8:30pm.
Upcoming episode airing on 11/30 "R-A-Y-C RAY-CATION"
Maya enlists the family to assist JJ in romancing a girl at school, but it backfires when JJ expresses his feelings to Claire, and they are not reciprocated. Meanwhile, as the DiMeos are always late, Ray has the family practice to get to school in time for his upcoming weekend field trip.
If you are not yet watching this show, I hope you give it a chance. It is smart and funny.
Written by 5 Minutes for Mom Contributor, Dawn Cullo.